Spooky Season Inspired DIY Recipes
At Bulk Apothecary, we're all about creativity and crafting, whether it's candles, body products, or anything in between. With spooky season upon us, we've conjured up some wickedly wonderful DIY recipes for you to try. Let's dive into the world of homemade beauty and self-care products that'll leave you spellbound with some fun seasonal recipes!
Fall under a spell with Lavender Witch Hazel Toner recipe
Instructions:
Combine witch hazel and optional vitamin E oil in the same bottle.
add 15 drops of Lavender essential oil
Top off the bottle with distilled water, ensuring you leave some space at the top.
Gently shake to mix.
How to use:
After cleansing your face, spray the toner on before serums and moisturizers. Always shake before use to ensure all ingredients are combined.
Note: Remember to perform a patch test on your skin before using this toner all over, as everyone's skin is different.
Sweet Cinnamon Pumpkin Whipped Body Butter Recipe:
Instructions:
Melt the shea butter and coconut oil in a double boiler.
Once melted, remove from heat and place the bowl in the freezer for about 20 minutes until it starts soft but not solid.
Add Sweet Cinnamon Pumpkin oil and vitamin E oil if desired.
Slowly incorporate arrowroot powder while mixing with a hand mixer.
Continue mixing until the mixture becomes light and fluffy, approximately 3 minutes.
Transfer your homemade body butter to an airtight container.
How to Use:
Massage in to clean dry skin.
Notes: The secret to non-greasy homemade lotion is the arrowroot powder, which helps absorb excess oil and provides the perfect consistency. Shea butter is a fantastic choice for sensitive or rash-prone skin, but you can also substitute it with Mango Butter or Cocoa Butter if you prefer.
Cinnamon Orange Clove Whipped Sugar Scrub Recipe: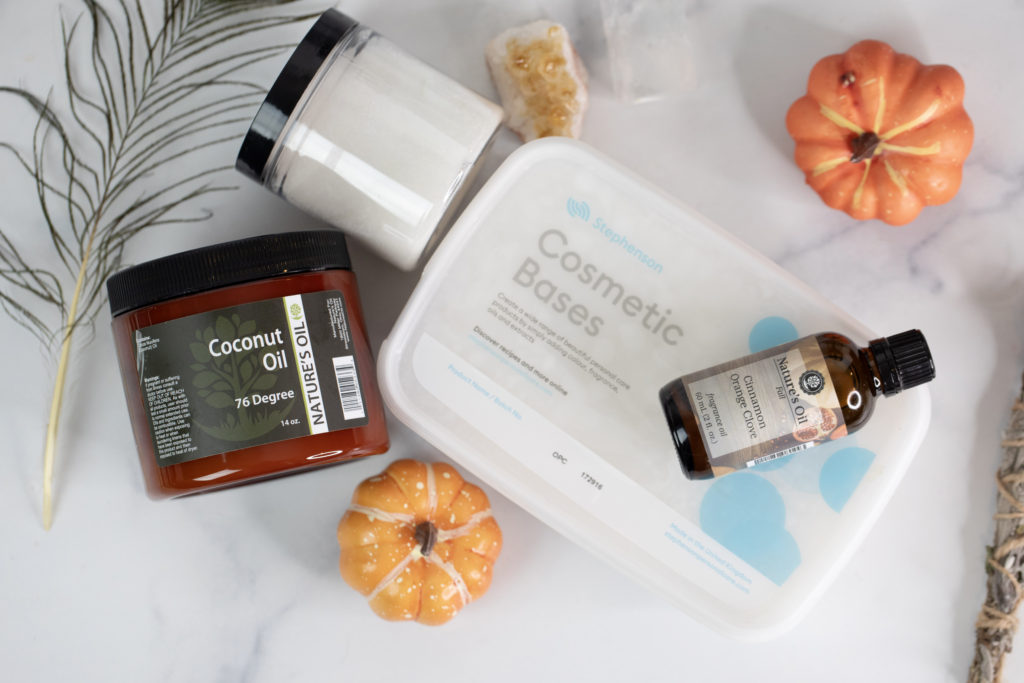 Instructions:
In a mixing bowl, add 1/2 cup of coconut oil. If your coconut oil is solid, gently heat it until it's in liquid form, then let it cool slightly.
Incorporate 1/4 cup of the foaming bath butter into the mixture. This base will provide a creamy texture to your scrub.
Gradually add 1 cup of granulated sugar to the coconut oil. Mix them together until well combined.
 Add 15-20 drops of Cinnamon Orange Clove fragrance oil to the mixture. Adjust the amount to achieve your desired scent strength.
To add color, mix in mica powder until you achieve the desired hue. Start with a small amount and add more as needed to reach your preferred shade.
Whip with a hand mixer for 3-5 minutes or until the scrub reaches a light and fluffy consistency, similar to whipped cream.
Carefully transfer the whipped sugar scrub into an airtight container. Make sure it's clean and dry before filling.
How to Use:
To use, take a small amount of the scrub and gently massage it onto wet skin in a circular motion. Rinse thoroughly with warm water. Enjoy the exfoliation and aromatic experience!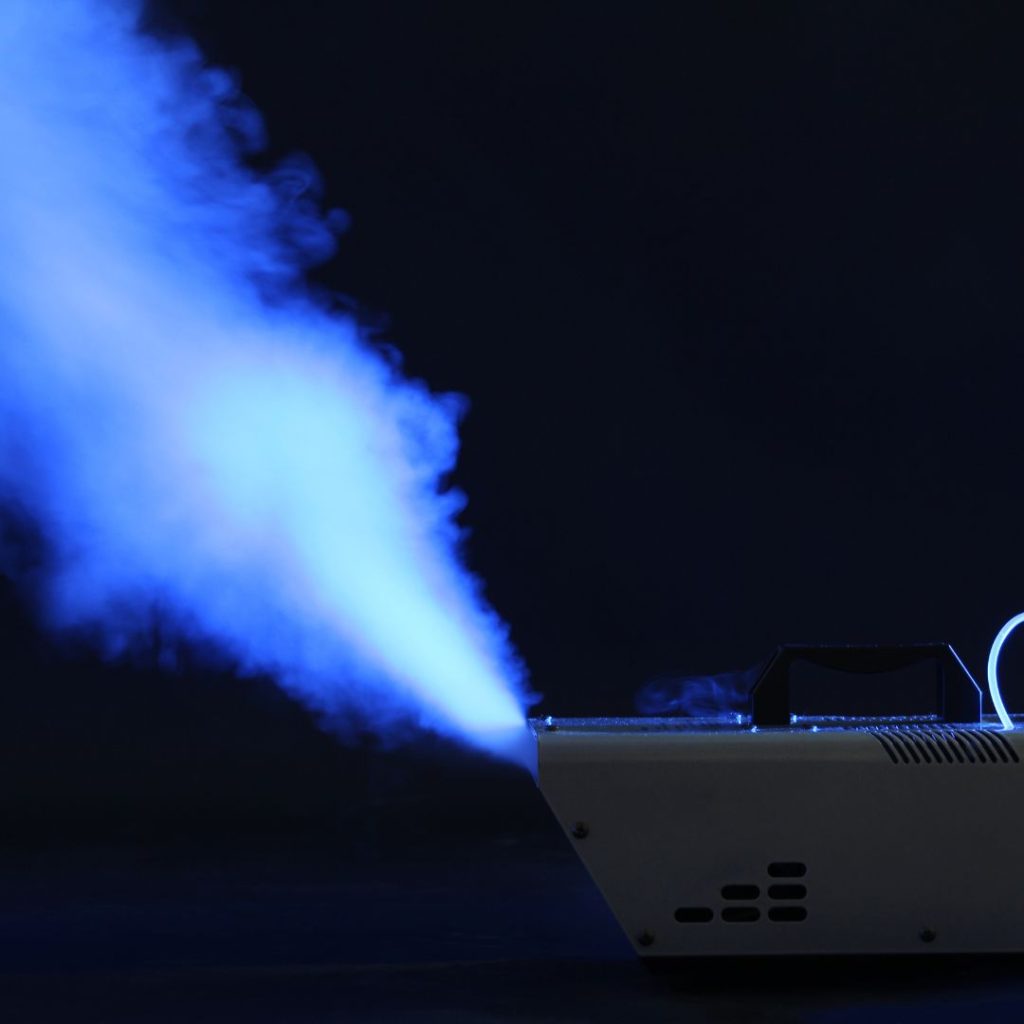 Create Your Own Fog Machine Fluid Recipe:
Instructions:
Measure out 1 cup of Glycerin.

Measure out 3 cups of Distilled Water.

Combine Glycerin with the measured Distilled Water in a container.

Stir the mixture thoroughly to ensure a uniform consistency.
Note: When using this fog machine fluid, make sure to follow the manufacturer's instructions for your specific fog machine. Safety precautions are crucial when dealing with fog machines, so always be mindful of the environment you're creating and the wellbeing of those around you.
Creating your own fog machine fluid not only allows you to save money but also gives you the freedom to control the ingredients, ensuring a safe and spooky experience for everyone.
Crafting recipes like your own Lavender Witch Hazel Toner, Sweet Cinnamon Pumpkin Whipped Body Butter, and Cinnamon Orange Clove Whipped Sugar Scrub invites you to not only personalize your self-care routine but also immerse yourself in the scents of the season. And for those seeking to create a spooky ambiance, our homemade Fog Machine Fluid recipe adds an extra layer of mystery to your Halloween endeavors. At Bulk Apothecary, we're passionate about empowering you to explore your crafty side while embracing the art of customization. Whether you're pampering your skin or setting the stage for a hauntingly good time, we hope these DIY recipes inspire you to craft, create, and celebrate the magic of handmade products. Cheers to a season filled with the sweet scents, spooky moments, and the joy of making. Be sure to check out other recipes on the Blog, like Shampoo Bars here.