This has to be one of the most beautiful products we have EVER made. Seriously. This Cotton Candy Whipped Sugar Scrub is perfect for summer! Getting that glowy skin for the season is so important and how better to start than making your own, easy to make, easy to use, whipped exfoliating products??
Let's do it!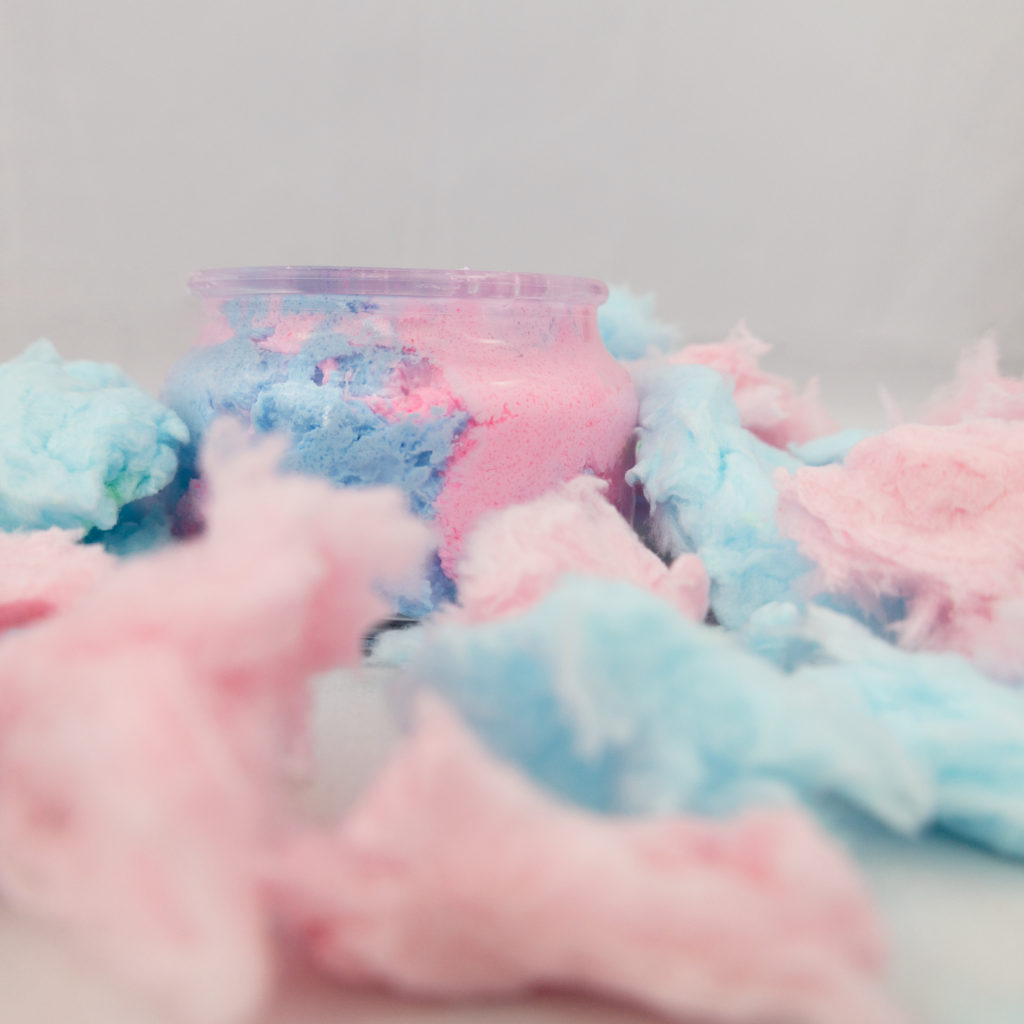 Tools
Hand Mixer
2 large mixing bowls
2 measuring cups or smaller bowls
A spoon or spatula
3 8 oz. jars for finished product
What To Do
Measure out 8 oz. of Stephenson Foaming Bath butter and place in a large mixing bowl.
Using a hand mixer, beat the bath butter base until smooth and no longer in a block.
In a separate bowl or measuring cup, pour 1 cup of white sugar. Add 40-50 drops of Candy Concoction Fragrance Oil. If desired, add 1/4 tsp. of pink mica powder and mix in until fragrance and color are fully incorporated into the sugar.
Use the hand mixer to add the sugar mixture to the bath butter base, whipping until fluffy.
Set aside once desired consistency is reached.
Blend the rest of the foaming bath butter base block in a second large mixing bowl. Repeat mixing together the sugar with fragrance oil and mica but this time use Blue Cotton Candy fragrance and blue mica powder.
Whip blue sugar mixture into bath butter base until desired consistency is reached. For us, it took about 3 minutes on low.
Add pink and blue whipped sugar scrub to jar in alternating pattern to achieve a cotton candy look.
Use
Use two fingers to spoon out mixture from jar. Apply to wet skin in shower. 
Rinse. Feel your baby soft, glowing skin! Perfect for right before shaving. 
Store in cool, dry place between uses.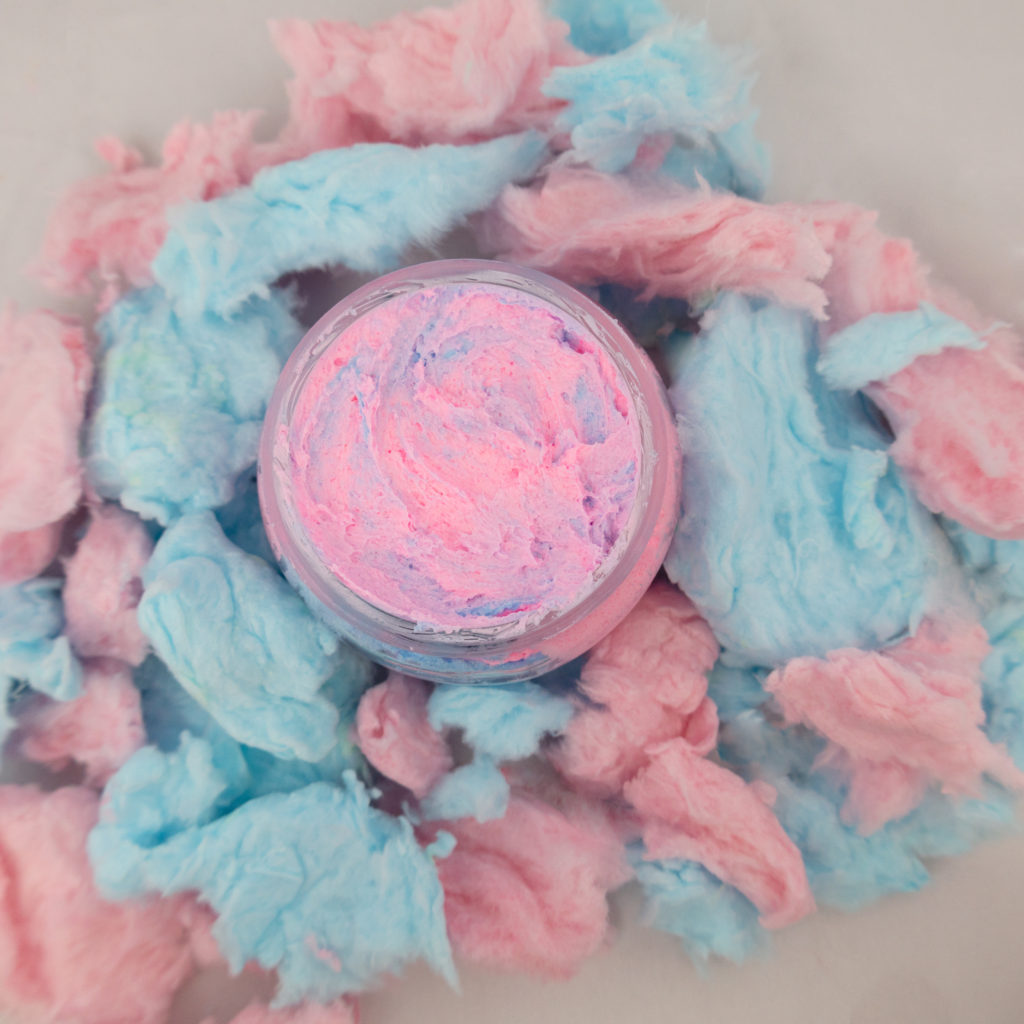 Let us know if you try out this recipe or any others from our blog!
Looking for the best soap making supplies? Check out our website for melt and pour bases, molds, fragrance oils, butters, waxes, and more! 
Bulk Apothecary is the best supplier of all things soap making, candle making, and so much more! 
Bulk Apothecary makes no claims of "expert status" and the company will not be liable for any losses, injuries, or damages from the use of the information found on this website.
As with all products, users should test a small amount prior to normal extended use. If pregnant or suffering from illness, consult a doctor before use.