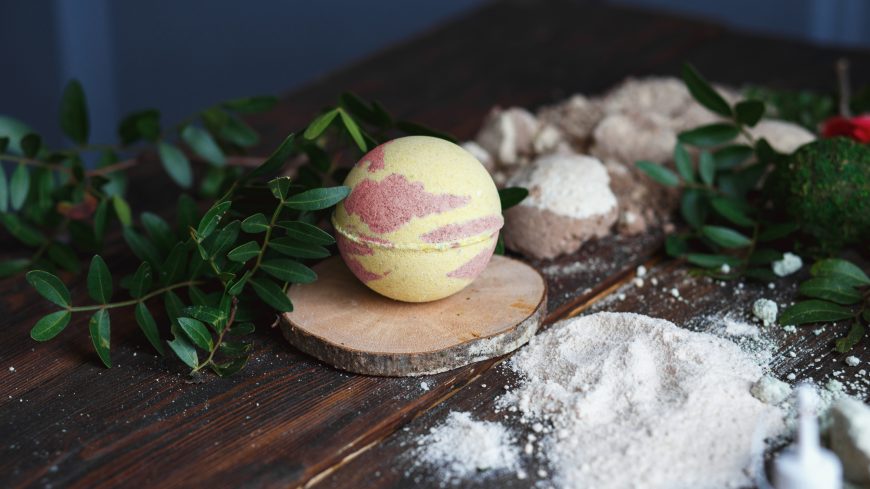 There are some great inspirations out there when it comes to DIY. As I was searching for something new to make into a pumpkin scent I stumbled across a fun fizzy bath bomb by Fun at Home Kids, this little article sparked an interest in me. Unfortunately, I don't have a pumpkin shape mold so we will have to make do!
Here's what you'll need:
1 cup Baking Soda
½ cup Citric Acid
½ cup Epsom Salt
½ cup Corn Starch
4 tsp Coconut Oil
2 tsp Ginger Pumpkin Fragrance Oil
Pigment Powder or Liquid Soap Color (2 colors, I recommend Matte Yellow & Red Oxide Pigment Power)
Here's what to do:
In a large bowl whisk together the dry ingredients. Divide the mixture evenly into two bowls. Set aside.

Divide the coconut oil and fragrance oil into two small bowls. Mix in either a pinch of pigment powder or a few drops of liquid soap color (any color combination will work!).

Whisk the wet ingredients with the dry ingredients creating two-colored mixtures. The ingredients should clump together when you squeeze a handful.

Press the mixture into the mold alternating the colors as you go for a fun swirled look.

Allow the bath bombs to dry for at least 4 hours.

Drop into a warm bath and enjoy!
HAVE FUN!