While doing my daily perusing of Pinterest, I came across an absolutely delicious looking recipe from A Pumpkin and a Princess, and I just had to give it a try! This Pumpkin Spice Latte Scrub is iconic. 
With it being the season of all things pumpkin, I figured it was the perfect time to mix up a batch for some friends. Anyway, its super simple to make and you probably have most of the ingredients sitting in your pantry as we speak.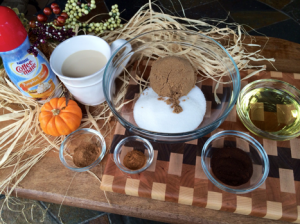 You'll need: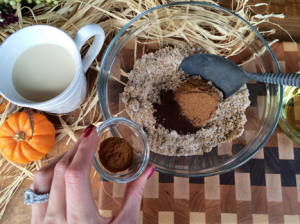 Directions:
Begin by mixing together all of the dry ingredients. Be sure to break up any clumps and fold the bottom and sides over a few times to be sure that each ingredient gets evenly distributed.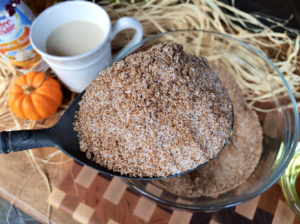 It will look like this (picture above) when all of the ingredients are well blended. It's pretty already! All of the colors speckled throughout the mixture are perfect for this time of year!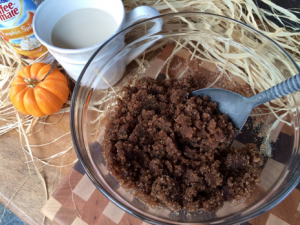 Next, add in the oils. Stir well and be sure to scoop from the bottom. You want all of the dry ingredients to be saturated with the oils so that the mixture is even and doesn't have any dry spots.
It smells AMAZING! You'll want to taste it. But, don't. Drink your latte instead 🙂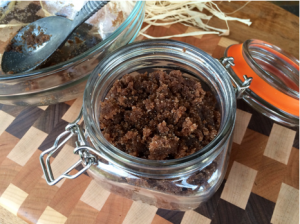 Scoop the mixture into an airtight jar and enjoy! To use, lightly massage into damp skin and rinse with warm water. For best results, follow with a moisturizing lotion.
Tis the season for giving- so share with your favorite people!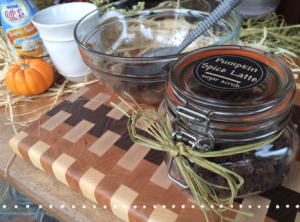 ---
Let us know if you try out this recipe or any others from our blog!
Looking for the best soap making supplies? Check out our website for melt and pour bases, molds, fragrance oils, butters, waxes, and more!
Bulk Apothecary is the best supplier of all things soap making! 
Bulk Apothecary makes no claims of "expert status" and the company will not be liable for any losses, injuries, or damages from the use of the information found on this website.
As with all products, users should test a small amount prior to normal extended use. If pregnant or suffering from illness, consult a doctor before use.