Our Favorite Halloween Recipes
With Halloween approaching next month, we wanted to share with you a quick roundup of some of our favorite Halloween recipes! 
Halloween Bath Bombs
Get into the spirit with this fun, kid-friendly activity. This recipe is a spooky take on the classic bath bomb and uses fun shaped cavity molds instead of the classic bath bomb sphere. You will learn how to use rubbing alcohol and pigment powder to paint on bath bombs. How cool is that?!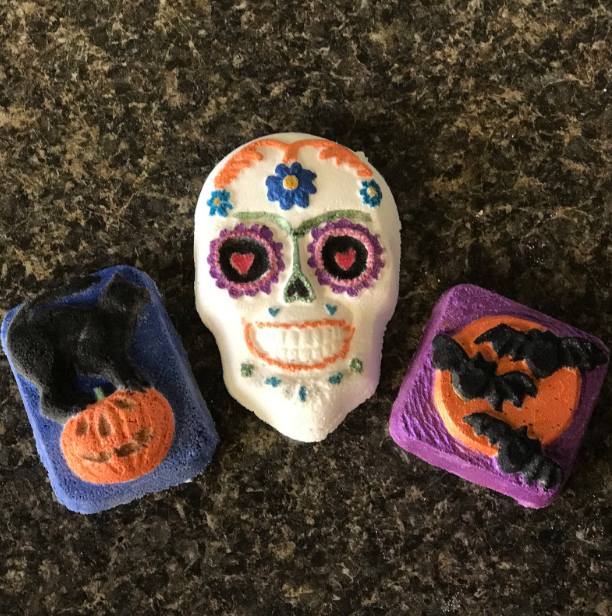 Tell Us About Your Halloween Creations
We would love to hear from you! Please show us your favorite Halloween creation over at our Facebook page.