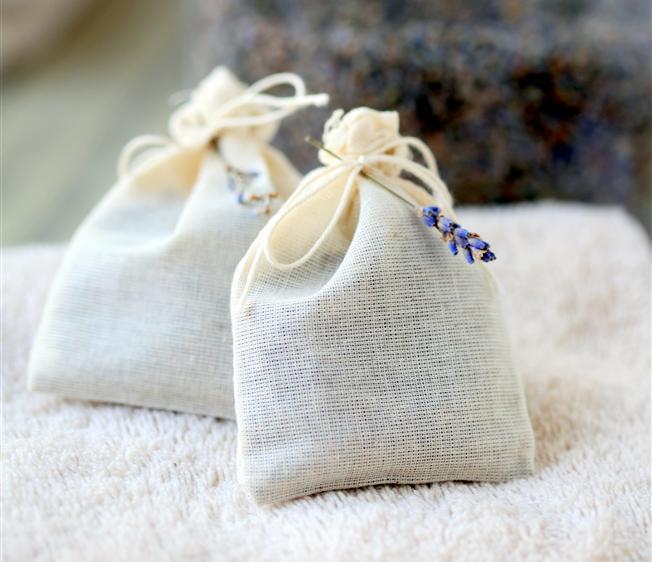 Fresh, clean laundry is a scent that's hard to beat. Right out of the dryer smelling so sweet. I just love when my clothes and linens smell fantastic. Typically, I'll be in the laundry detergent aisle sniffing each and every fabric softener forever, just to make sure my laundry smells amazing.
I love incredible smelling laundry.
This project is a simple way to be sure your linens are freshened to the max. And it's SO easy! You can customize the botanicals to meet your desired scent, and even add in a few drops of essential oils to make the blend perfect. With literally just 2 base ingredients and very little effort- you can skip the sniffing time in the detergent aisle from here on out and still have the sweetest sheets on the block.
You'll Need:
Directions:
Sew 4×4 sachets and fill with 1 cup of dried lavender buds.
Throw sachet in the dryer with laundered clothes or linens. This sachet can be reused multiple times until the lavender loses its scent.
Make a few that way you never need to wait for the sachet to cool in-between loads of laundry.
I mean, could it be any easier?!
If you want extra scent- add a few drops of lavender essential oil, or get creative and make an essential oil blend! Use a few different botanicals and a couple complimenting essential oils. No one will be able to duplicate the fresh scent of your laundry- it will be one of a kind!