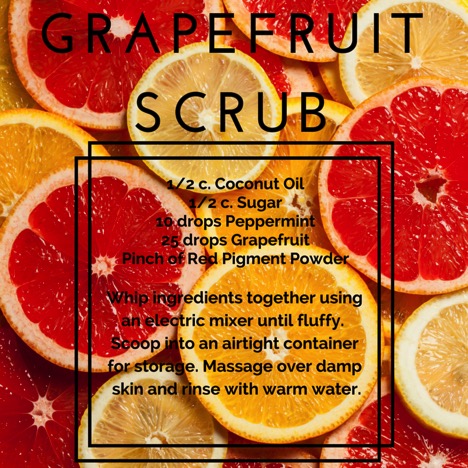 Summer months call for fresh, fruity scents and this whipped sugar scrub is sure to put you in the summer mood (even if it is January)! With sweet grapefruit and a hint of cool mint, your skin will feel smooth and refreshed- just what you would need after a day at the pool.
Simple ingredients and a touch of color (optional, as always) make this recipe a fun and easy one.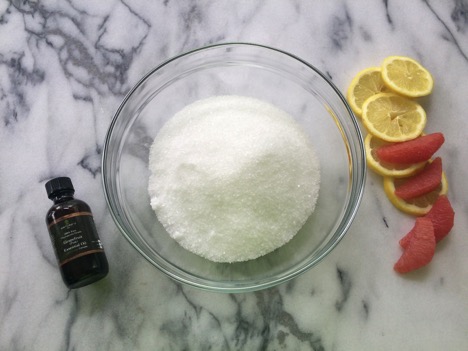 You'll Need:
-½ cup Coconut Oil (firm not melted)
-½ cup Sugar
-25 drops Grapefruit Essential Oil
-10 drops Peppermint Essential Oil
-Pinch of Red Pigment Powder
–Jar with Lid (I always like the Mini Heremes Jars for scrubs)
Using an electric mixer (hand held or stand) whip the ingredients together until fluffy. Scoop the mixture into an airtight jar for storage.
To use: Gently massage over damp skin and rinse with water.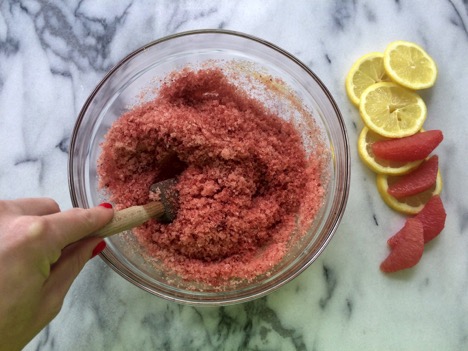 ENJOY!
Grapefruit Scrub Recipe