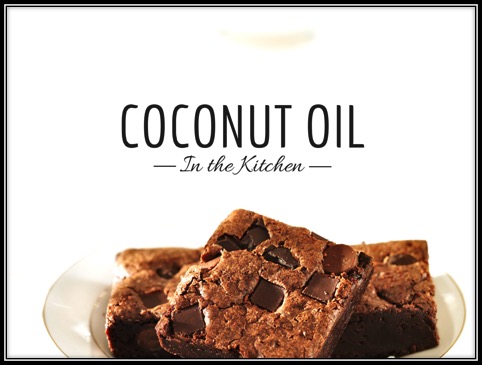 Coconut Oil is popping up everywhere these days. From moisturizing skin in the bathroom and relieving sunburns, to unsticking zippers and ridding showers of soap scum. It's basically a one stop shop for any and everything you can imagine.
So of course, we're taking it to the kitchen. For a while coconut oil had a bad rep for being heavy in saturated fats, but after research revealed that not all fats are created equal and coconut oil is high in the GOOD fats, it's made quite a comeback.
Most people will think to use it as a replacement for cooking oil when sautéing veggies and scrambling eggs, but there are so many other ways to make use of it in the kitchen.
Here are 12 great ways to try coconut oil:
Cooking Oil: It's one of the best oils for cooking due to its ability to withstand higher temperatures than other oils. This is because of its high percentage of saturated fat. It also gives great flavor to foods cooked in it.
Butter Replacement: Substitute coconut oil instead of butter for a healthy alternative that still tastes great!
Popcorn Topping: Drizzle melted coconut oil over popcorn for a healthy alternative to butter. Top with a light sprinkle of salt for the perfect snack!
Mayonnaise: Make a healthier version of mayo using coconut oil. Here's how:
In a blender mix the following-
1 whole egg
2 egg yolks
1 TBS dijon mustard
Juice of ½ small lemon
½ tsp sea salt
Pepper to taste
½ cup olive oil
½ cup coconut oil, melted
1 T plain whole milk yogurt
Salad Dressing: By using coconut oil as the base in your dressing, it helps your body better absorb all the nutrients in your salad. It also adds great flavor!
Sweetener: Coconut oil has a lightly sweet flavor so you can use it to replace sugar as a healthier option.
Smoothies:  Adding coconut oil improves the consistency of smoothies and adds great health benefits.
Creamer in Coffee or Tea: Add a spoonful of coconut oil to make the consistency of coffee and tea smooth and creamy. Be sure to stir until creamy to avoid an oily surface film.
Grease Pans: Replace vegetable oil or Crisco with coconut oil for a healthier way to grease your pans when baking.
Removing food from dishes: Use coconut oil to lubricate tough stuck-on spots for an easier cleaning.
Preserve Eggs: Make your eggs last longer by coating the eggshell with coconut oil. Studies show it preserves the quality of the eggs. Who knew?!
Prevent Freezer Burn:  Before placing items in the freezer, add a thin layer of coconut oil at the top. It will form a seal to prevent freezer burn.
Here's a great recipe to try using coconut oil!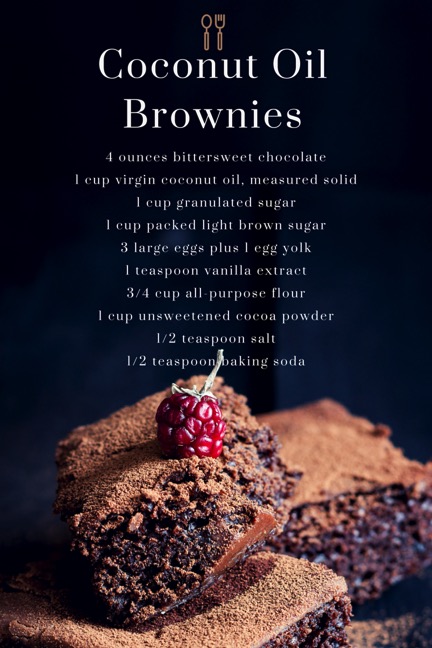 Directions:
Preheat the oven to 350°F.
Line an 8×8-inch baking pan with foil or parchment paper, leaving an overhang on two sides.
In a large heat safe bowl combine the chocolate and coconut oil and microwave in 30 second bursts until melted and smooth. Let cool slightly before adding in the granulated sugar, brown sugar, eggs and yolk, and vanilla.
Add the flour, cocoa powder, salt, and baking soda and stir until just combined.
Pour the batter into the prepared baking pan and bake for 35 minutes or until the brownies are set but moist crumbs are still attached when inserting a toothpick.
Let cool completely before cutting into squares and serving. Moist brownies may cut better chilled.
(Recipe found on handletheheat.com)
For more great benefits of coconut oil check out The cooking detective
Coconut Oil In The Kitchen