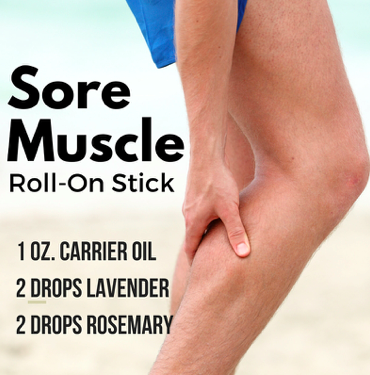 Many of us are living healthier lifestyles these days. Maybe it was a New Year's resolution or maybe it was just time for a change. Regardless, a change for the better typically means cleaner eating habits and a good exercise routine. With summer here, many of us are itching to take our regimes outdoors!
Running, cycling, hiking, climbing- there are so many ways to get in a good workout while enjoying the great outdoors. But with switching up your workout and opting for a change of scenery, you also chance the more rugged terrain leaving your muscles sore and achy as they adapt to the new routine.
A great solution to combating aches and pains is to carry a soothing muscle rub mixture. Essential oils can be a wonderful option for easing muscle tension and when packed into a small roll-on tube, can be a convenient on-the-go answer for outdoor exercise.
Sore Muscle Roll-On
1 ounce Carrier Oil
2 drops Lavender Essential Oil
2 drops Rosemary Essential Oil
Rollon Tube (Glass or Plastic)
Combine ingredients in a rollon tube and shake to combine. Roll mixture over areas of muscle ache and massage into skin. Repeat as needed. Shake before each use.