If store-bought shampoo isn't doing it for you anymore, we've got you! 
Making your own shampoo bar is the perfect way to control which ingredients you're introducing to your hair. 
It's going to take some time to heal your scalp from all of those added chemicals but, once you do, you'll notice a big difference in hair quality and texture. 
Without further ado, let's make some shampoo bars!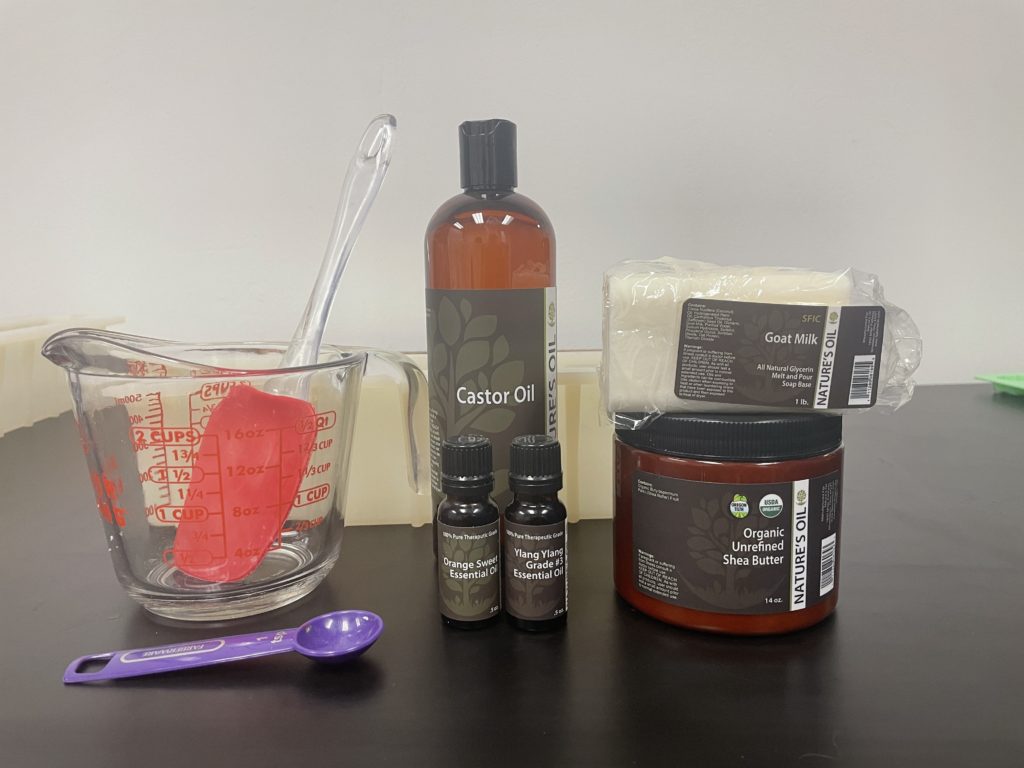 Method
Using a soap cutter or sharp knife, cut the block of soap base into small, cubed chunks. 
Place these chunks in a glass measuring cup. Either double boil or microwave the soap until it becomes a smooth liquid. 
Add castor oil and shea butter and again mix until smooth and evenly combined. 
Drop between 25-35 drops of your essential/fragrance oil into the mixture and stir. We added 20 drops of Orange Sweet and 10 drops of Ylang Ylang essential oils based on scent. 
Pour mixture into soap mold of choice. We used a silicone soap loaf mold but you could use any of our soap molds. Get creative or keep it simple; it's up to you! 
Leave overnight to harden in the mold/s. 
Then, remove from the mold and cut, if necessary, into bars from the long soap loaf.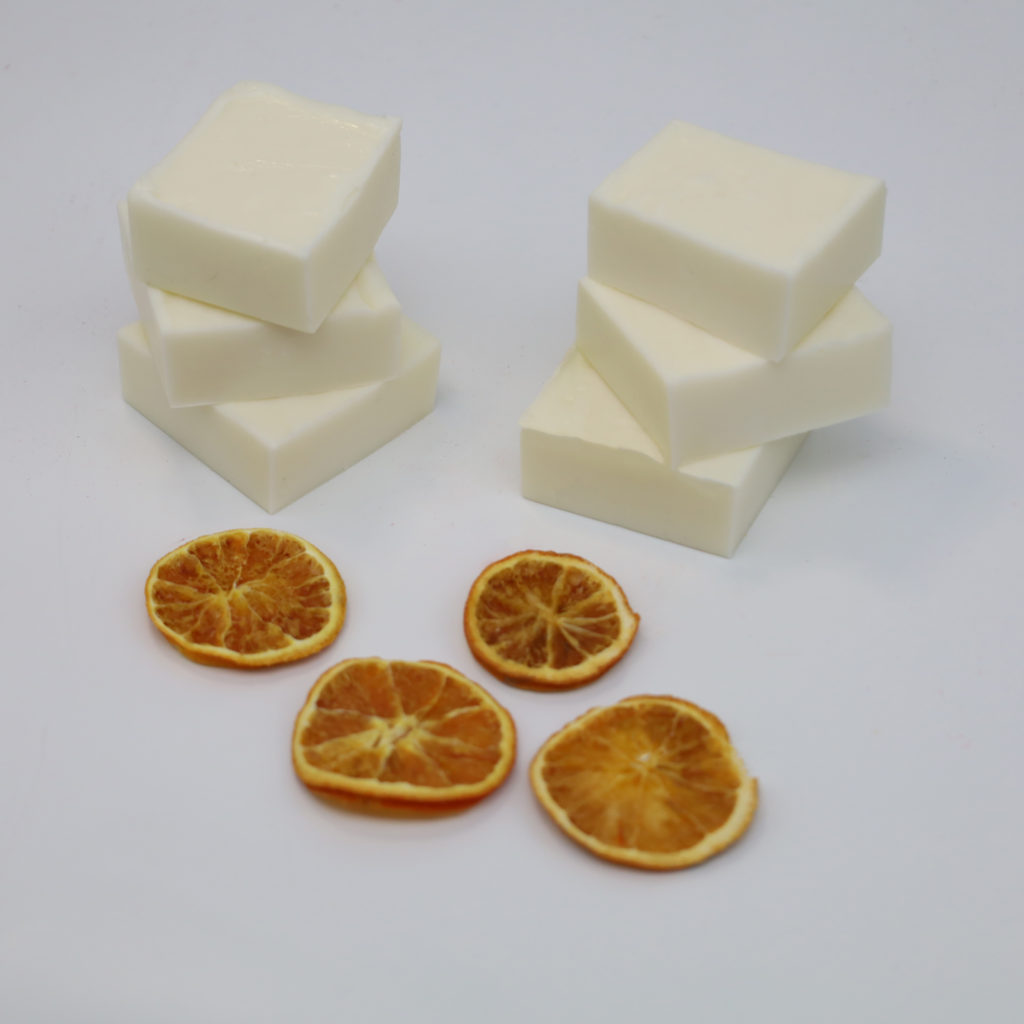 You should be able to get about 4 bars or soaps out of this recipe.
We got six because we cut them into pretty small bars to show the width and depth.
Consider measuring with a ruler before cutting to make sure that they're even if they're to sell!
It smells amazing and looks great! But you can always add pigment powder or a soap color block for a little bit of spice.
Tips
If you want to get a good lather to spread the soap in your hair better, rub the bar in your hands first and then spread the soap in your hair. 
For a beautiful soap top, wait for the soap top to get slightly more solid and then use a spatula to make designs on the top or add dried botanicals for a unique look. 
To help it last even longer, leave it on a soap lift or soap saver in the shower. This allows excess water to drain and prevents excessive breakage while you use it!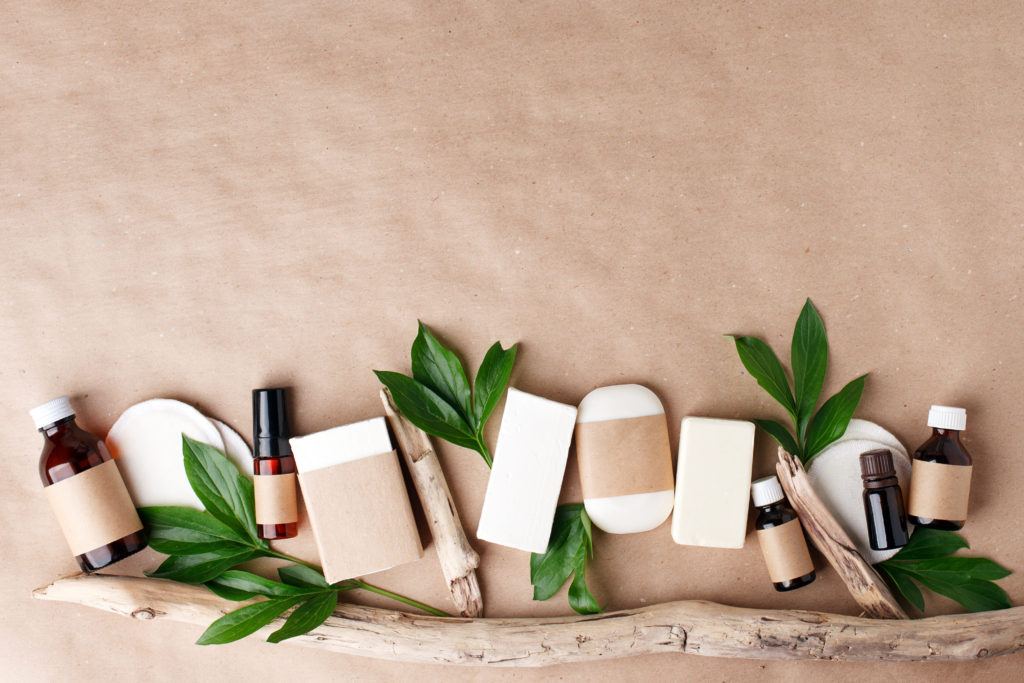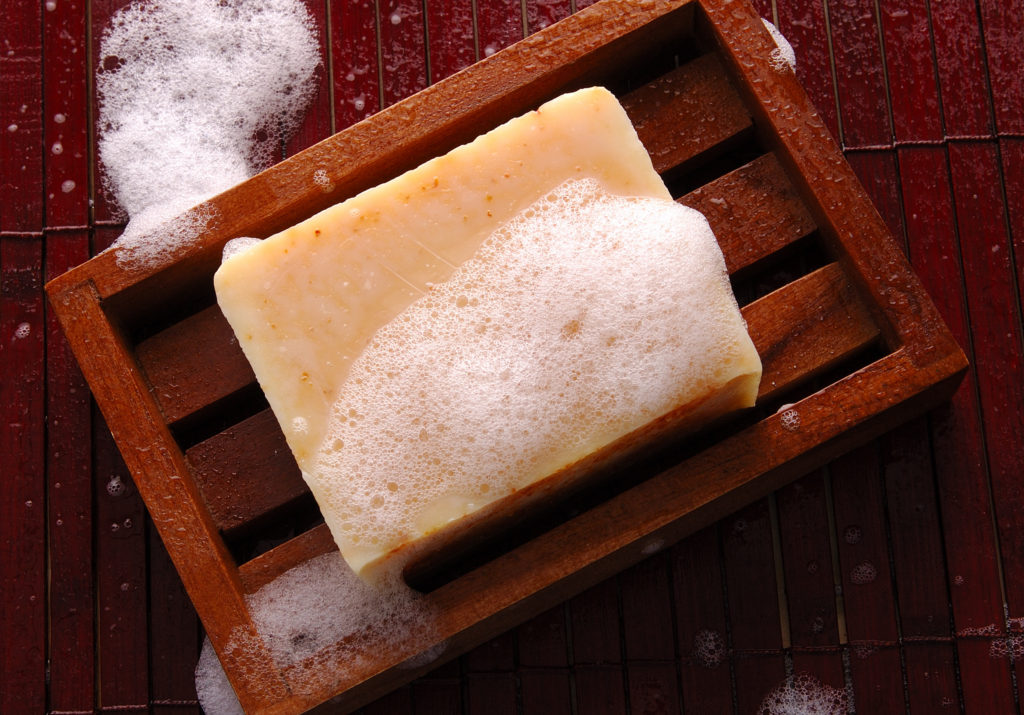 Let us know if you try out this recipe or any others from our blog!
Looking for the best soap making supplies? Check out our website for melt and pour bases, molds, fragrance oils, butters, waxes, and more! 
Bulk Apothecary is the best supplier of all things soap making! 
Bulk Apothecary makes no claims of "expert status" and the company will not be liable for any losses, injuries, or damages from the use of the information found on this website.
As with all products, users should test a small amount prior to normal extended use. If pregnant or suffering from illness, consult a doctor before use.