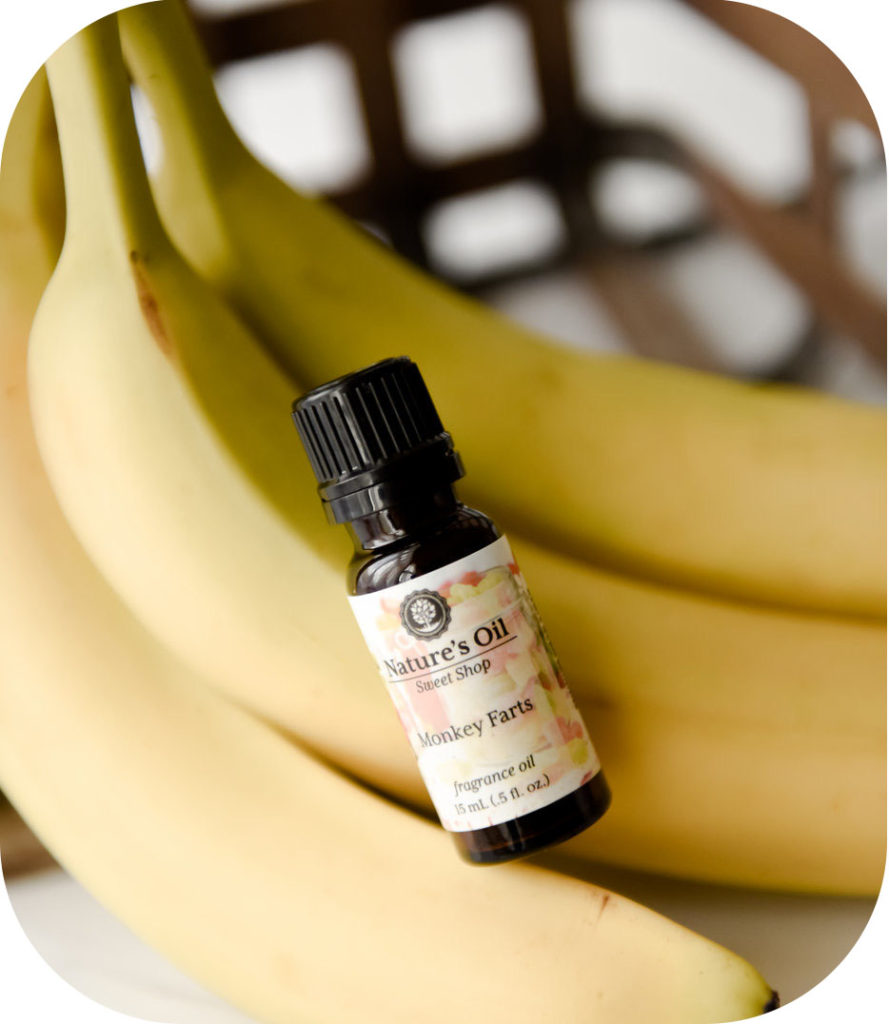 Kids Soap Making Kit
Melt & Pour Soap Making Kit with everything you need to start making your very own soap! Perfect for days at home with the kids, gifts, party activities, and more. We know how hard it is to entertain kids and want to make free time and bath time even easier with our Kids Soap Kit! 
What's Included:
Plastic Soap Mold

White SFIC Melt & Pour Soap Base

Monkey Farts Fragrance Oil

Purple Personal Care Dye
Instructions:
Remove the shrink wrap from the SFIC Melt & Pour soap base block. Dice this block into square chunks or slice it for easier melting.
Place these pieces in a heat safe bowl or glass measuring cup. Melt in the microwave in increments of 1 minute, stirring with silicone spatula until no chunks remain and consistency is smooth. Alternatively, you can melt the block using the double boiling method (boiling a pot of water on the stove, placing the heat safe bowl with the block in it over the water, stirring until melted). 
Once the consistency is smooth, add 1 tablespoon of fragrance oil (about 60 drops) to the melted base. Stir for at least one full minute. 
Add 5-7 drops of personal care dye to your mixture. Stir for at least one full minute. 
You can now carefully pour this liquid mixture into the wells of your mold. It is best done slowly to avoid spilling or splashing hot liquid onto your skin. 
Allow the soap mixture to fully harden/set for at least 4 hours but ideally overnight. Demold by flipping the mold over and pushing on the backs of the soaps through the plastic. If the soaps do not release easily, run hot water or apply heat (with a blow dryer or heat gun) to the outside of the mold. Do not heat the soaps directly as they will melt again.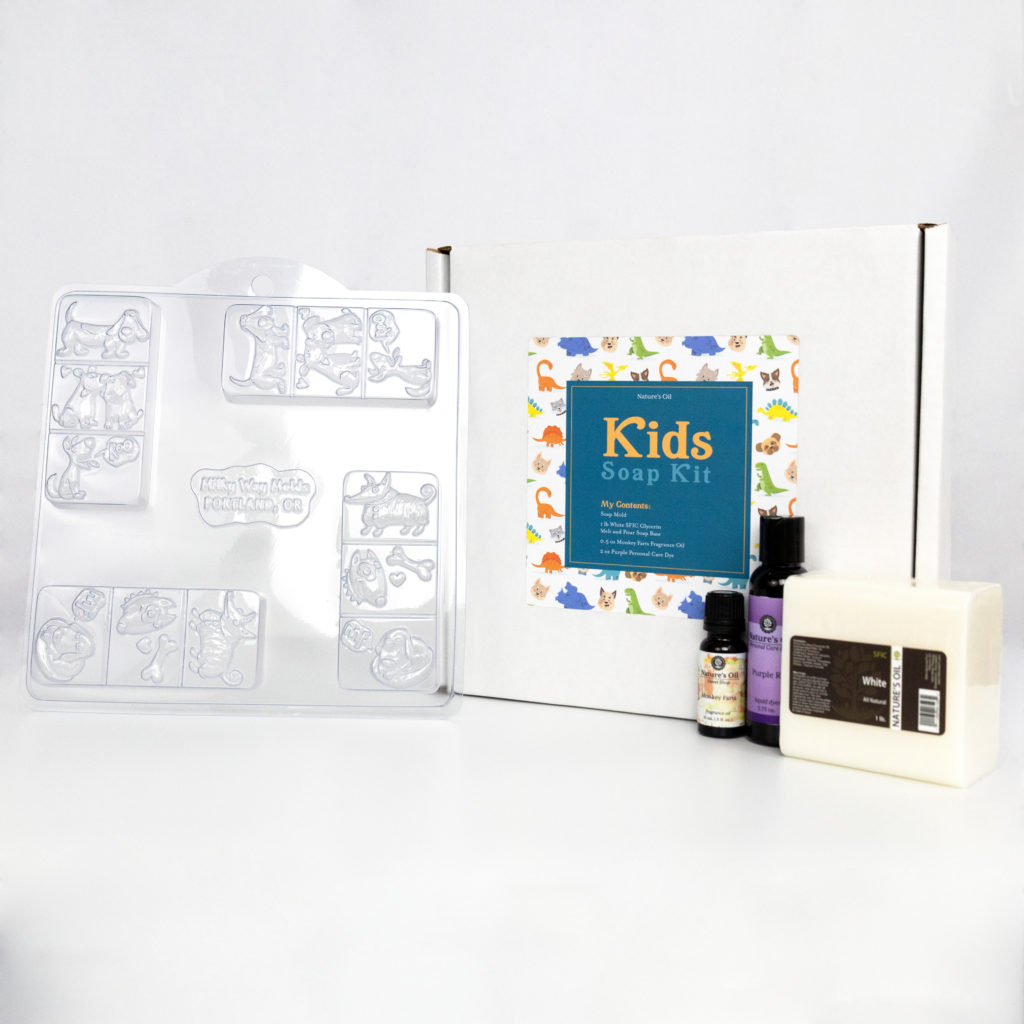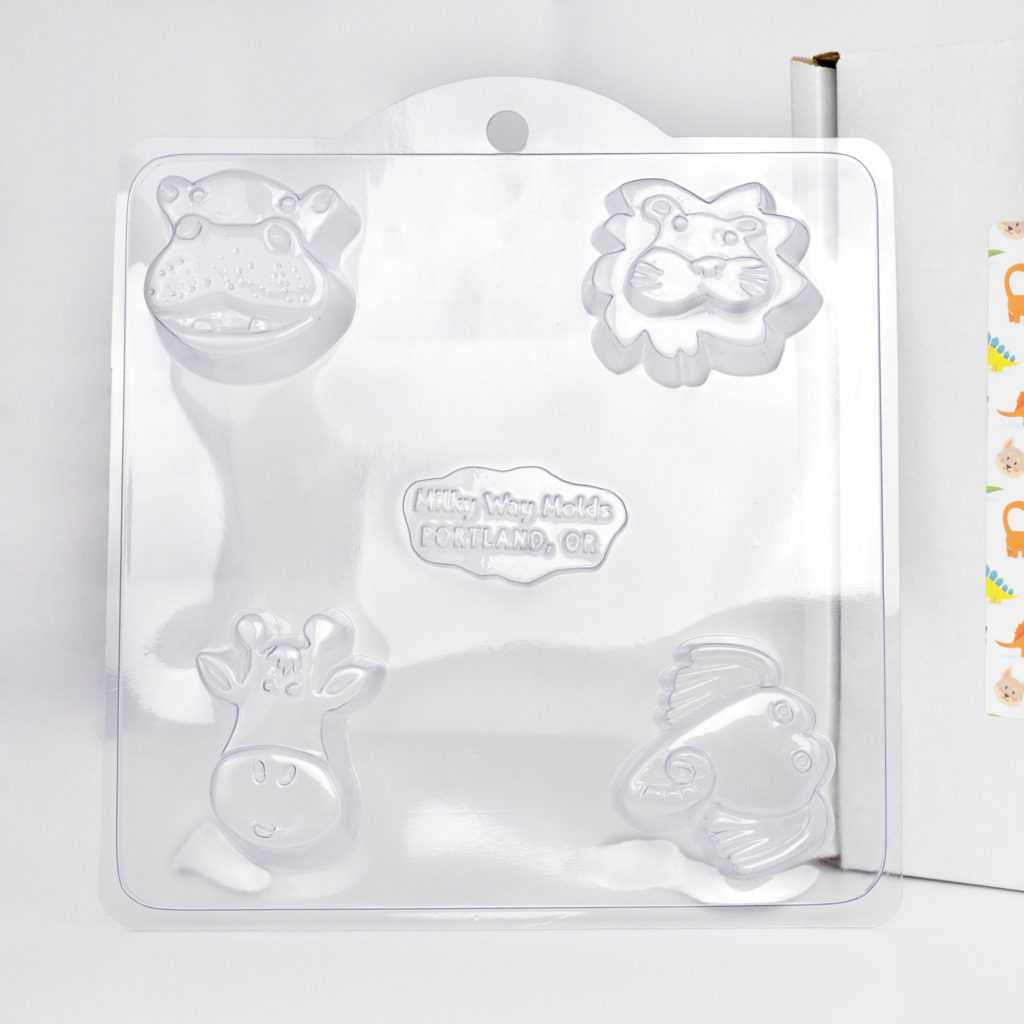 Enjoy!
Melt and pour soaps created using this recipe expire after 12 months when stored in ideal conditions (a cool, dry place).
If you have any questions about our Kids Soap Kit please email us at customersupport@bulkapothecary.com and we will do our best to answer any questions you may have! 
Interested in other recipes? Check out our blog! 
Want to try another kit? Check out our newest gift ready items!