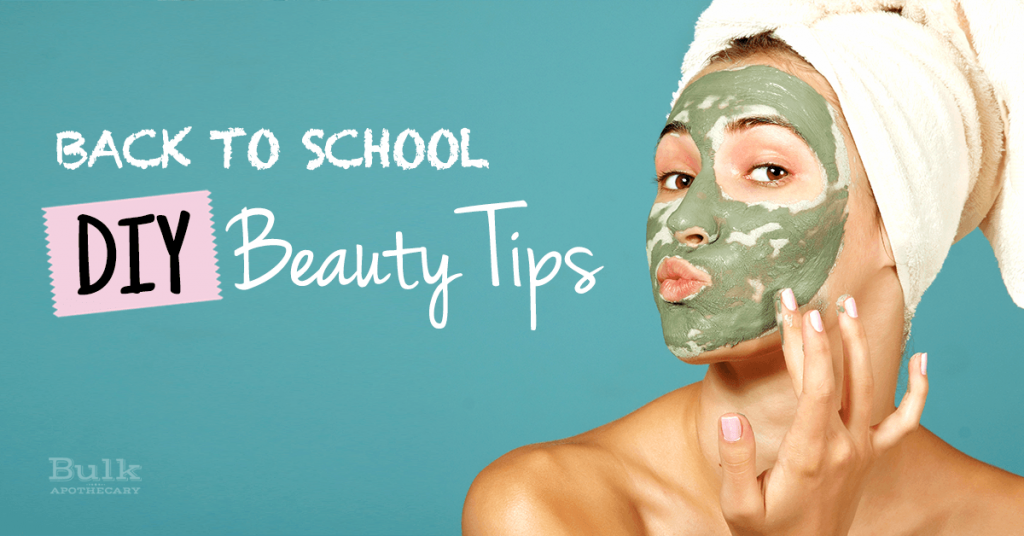 Get A+ Hair & Skin With Back to School DIY Beauty Tips
With a new school year around the corner, you've probably thought about back to school shopping. You have to look stunning and be decked out in the latest fashion. Both your clothing and your appearance need to be up to snuff. Back to school shopping is an expensive endeavor. Clothing, makeup and beauty product costs can quickly add up. Though you probably can't get around spending a fortune on the season's hottest fashion, you can achieve the same impeccable beauty results at the fraction of the costs of fancy products through the use of natural home remedies and DIY products.
De-Puff Eyes With Tea Bags
Nobody wants that tired look on the first day of school, or any school day for that matter. To cover up the baggy eyes from those long, overnighters of studying (or partying), place tea bags over your eyes. The caffeine from the tea bags reduce the blood vessels that enlarge and cause the bags under your eyes.
Recipes for Facial Scrubs
Stress can take a beating on your skin, especially your face. Natural products such as avocado oil, Vitamin C, extra virgin olive oil and volcanic sand, refines your skin's texture, renews your skin, brightens your complexion and reduces the appearance of facial discoloration.
Some of the benefits of natural facial scrubs include:
Naturally brightens and cleanses skin without harsh and harmful chemicals
Can treat and benefit most skin types
Promotes healthy skin cells
Is paraben free and gluten free
Reduces redness and irritation
Moisturizes without clogging pores
For flawless skin, here is a make at home mask you can easily make that won't irritate your skin:
1 banana
2 Table spoon heavy cream
5 table spoon honey
1 table spoon water
5 table spoon flour
There are do-it-yourself face scrub kits and natural facial products available as well if you don't want the hassle of preparing the ingredients or if you're short on time.
Kissable Soft Lips
For rose petal soft lips, some white sugar, raw honey and raw cocoa powder is all you need. Mix these ingredients up, apply to lips and let stand for 10 minutes, then scrub off. That's all there is to it.
To add a little color to your soft lips, combine beet slices, coconut oil and honey. Bring mixture to a boil and keep cool in the refrigerator. You can make multiple weeks' worth of lip stain.
Deep Hair Condition With Coconut Oil
Besides your face, the second area people likely notice is your hair. You want soft, full and shiny (but not greasy) hair. Countless hair products promise these effects. Did you know that you can make your own hair product that achieve these same results with inexpensive products found at your grocery store?
For an easy DIY shampoo, all you need is some avocado, mayonnaise (not Miracle Whip), egg yolk and olive oil. The mayonnaise and egg yolk give your hair much needed protein to make it strong and healthy and the olive oil and avocado help nourish your hair. Here's a recipe for healthy, beautiful hair:
1 egg yolk
2 Table spoons of olive oil
1 Tea spoons of mayonnaise
¼ of an avocado
For a conditioner, use coconut oil and water. After shampooing your hair, and while your hair is still wet, simply comb the coconut oil through your hair with a pick or fine comb. Let the coconut oil sit in your hair for at least half an hour.
Body Scrub Recipe for Glowing Skin
Instead of spending money on body scrubs that are loaded with skin cell damaging chemicals, why not use natural products to bring out your skin's natural glow? There are many natural body scrub recipes. We have a couple ourselves. Below are two natural body scrub recipes you can use that can save you money and which is easy enough for you to make at home.
Caramel Apple Scrub Recipe
Bartlett Pear Salt Scrub Recipe
You can visit our scrub, candle and soap kits page to get inspired to make your homemade beauty products.
Turn heads and make a statement at school this year with stunning skin and hair. Natural, DIY products not only enhance your appearance, but are easy to assemble and light on your wallet. For additional natural products you can use at home, visit our site and learn more about the benefits of natural vitamins, oils, supplements and raw materials.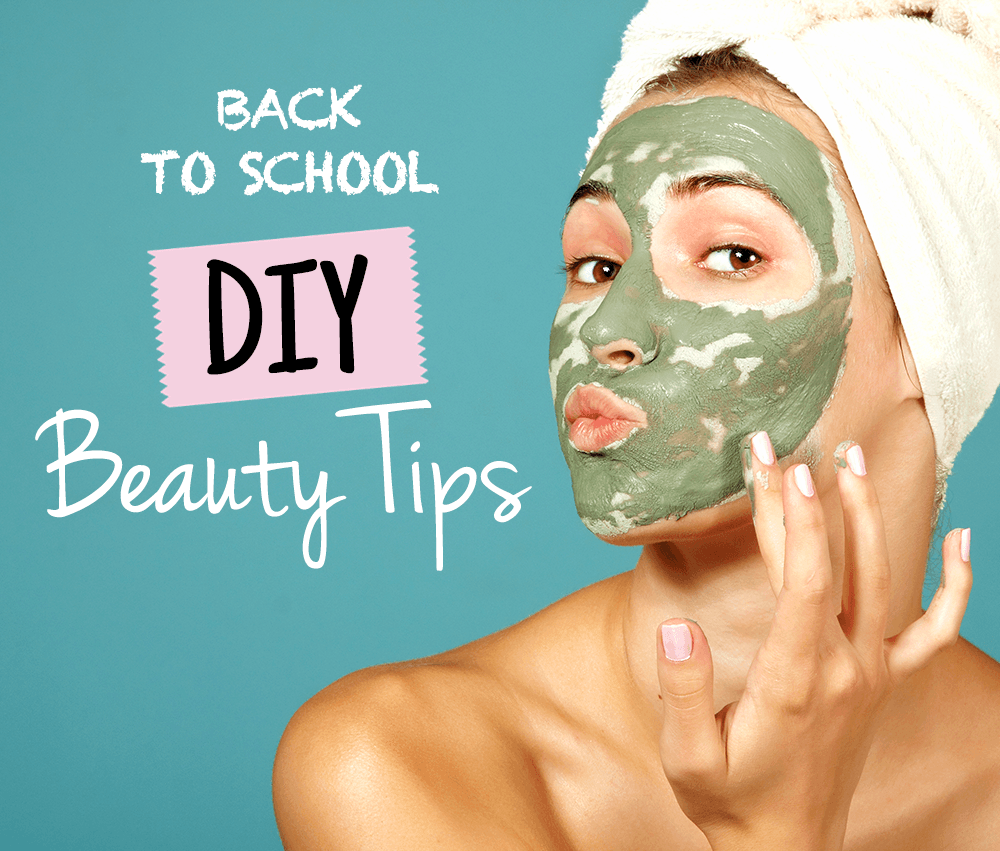 Back to School DIY Beauty Tips