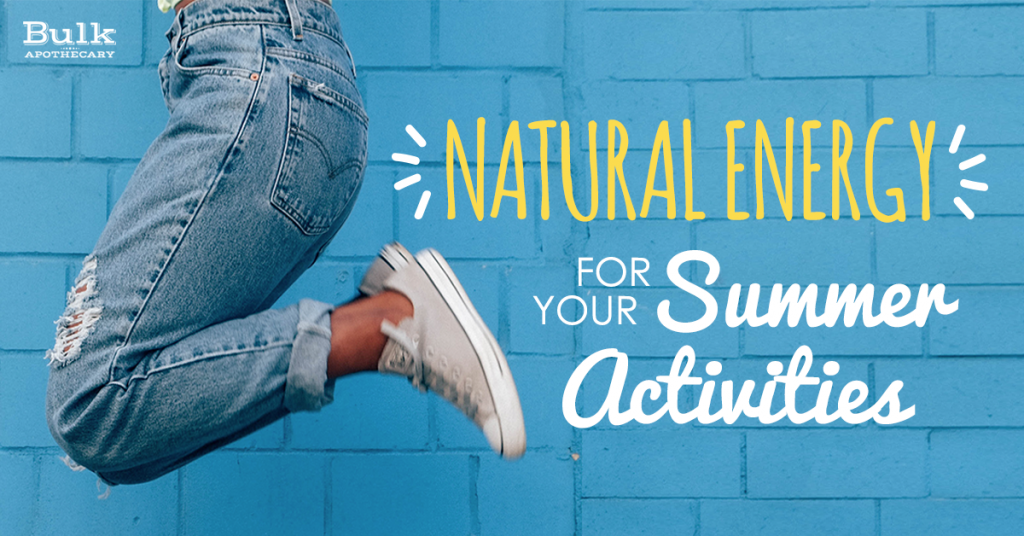 Natural Energy for Your Summer Activities
Summer is a fun time of year. With the kids being home from school, there is more quality family time. The extra supervision of kids at home along with vacations, and extracurricular activities can quickly drain your energy. On top of that, the heat from long, summer days can also take away your energy.
How to Get a Natural Energy Boost
This lack of energy can easily get in the way of you enjoying the fun activities and beautiful days of summer. If you start to feel drained of energy, there are 4 ways you can naturally help keep up your energy for all your fun summer plans using oils.
Use the following essential oil energy blend (appropriately named Fight Fatigue) daily for natural energy: 3 drops Bergamot, 2 drops Grapefruit, 1 drop Peppermint
Get ready for your next adventure using a bath soak of the following oils: Clary Sage 2 drops, 2 drops Coriander, 1 drop Helichrysum, 1 drop Jasmine, 1 drop Palmarosa, 1 drop Vetiver, 1-2 tablespoons Jojoba
You can also use this rub blend on your skin and under your nose before your adventure: 8 drops Rosemary, 6 drops Elemi, 4 drops Peppermint, 3 drops Basil, 1 drop Ginger
To prepare for your summer plans, use this diffuser blend the week of your adventure to clear your mind and help you relax: 3 drops Lemon, 2 drops Rosemary, 1 drop Cypress
Using a combination of these essential oil recipes will help give you the boost you need to enjoy spending time with your family this summer. In addition to using energy blended essential oils, it is important to eat healthy, nutritious meals and get enough sleep before your adventures.
We have a variety of essential oil products that can help you with a variety of health issues. If you find these energy recipes useful, you may be interested in our other recipe kits.