DIY Dish Soap Block
If you're on a zero waste, waste free, or lower waste journey, one of the hardest things to give up is dish soap. I love my Dawn. But making this recipe for a DIY Dish Soap Block has changed my life.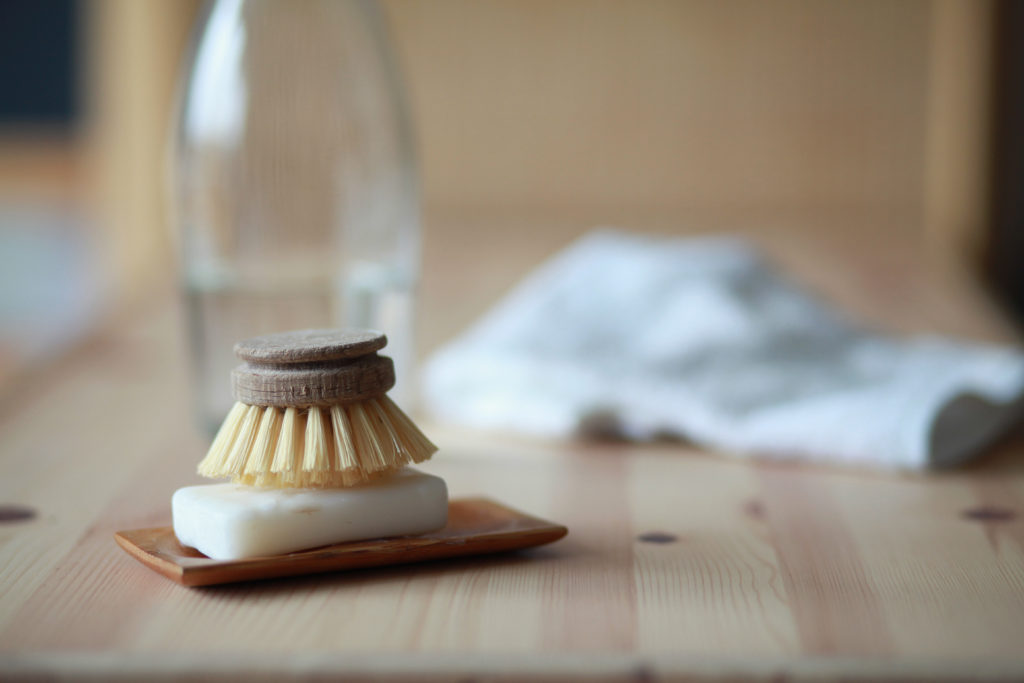 Method
Making this DIY Dish Soap Block is probably one of the easiest recipes we've made! We chose Castile Soap as our base because it's known for its cleansing abilities but you can pick any of our SFIC or Stephenson Melt and Pour Bases. 
First, cut your castile soap base into smaller, manageable chunks. Place these chunks in a microwave safe bowl and place in the microwave or in a double boiler situation. 
Next, melt the mini soap blocks for up to 2 minutes at a time until you stir it (with a heat safe utensil) and do not find any chunks left in the liquid. It should be smooth and free of lumps. 
Then, add your Castor Oil and essential oil of choice. Stir. 
Pour carefully into the molds. Afterwards, if you want to eliminate the bubbles, spray with rubbing alcohol. 
Allow to set and harden. Remove from molds. Allow at least 24 hours for the bars to cure before using. They should be fully hard with no bend/give at this time. 
Use
Wet a scrubbing brush with warm or hot water. Place a single soap bar on a plate or soap dish. Apply wet brush to soap bar using circular strokes and semi-hard pressure. 
Allow a lather to form before using to scrub dishes. 
Once finished washing and rinsing dishes, place soap on a soap lift or soap saving dish to allow your bar to fully dry. 
Let us know if you try out this recipe or any others from our blog!
Looking for the best soap making supplies? Check out our website for melt and pour bases, molds, fragrance oils, butters, waxes, and more! 
Bulk Apothecary is the best supplier of all things soap making! 
Bulk Apothecary makes no claims of "expert status" and the company will not be liable for any losses, injuries, or damages from the use of the information found on this website.
As with all products, users should test a small amount prior to normal extended use. If pregnant or suffering from illness, consult a doctor before use.