DIY Conditioner Bar
We are kind of obsessed with this one. While most shampoo and conditioner bars are not our cup of tea, we truly enjoy using this one. This recipe for a DIY Conditioner Bar is a perfect addition to our month of Sustainability and will help you to save some plastic and ditch the chemicals! 
Plus, it smells really good!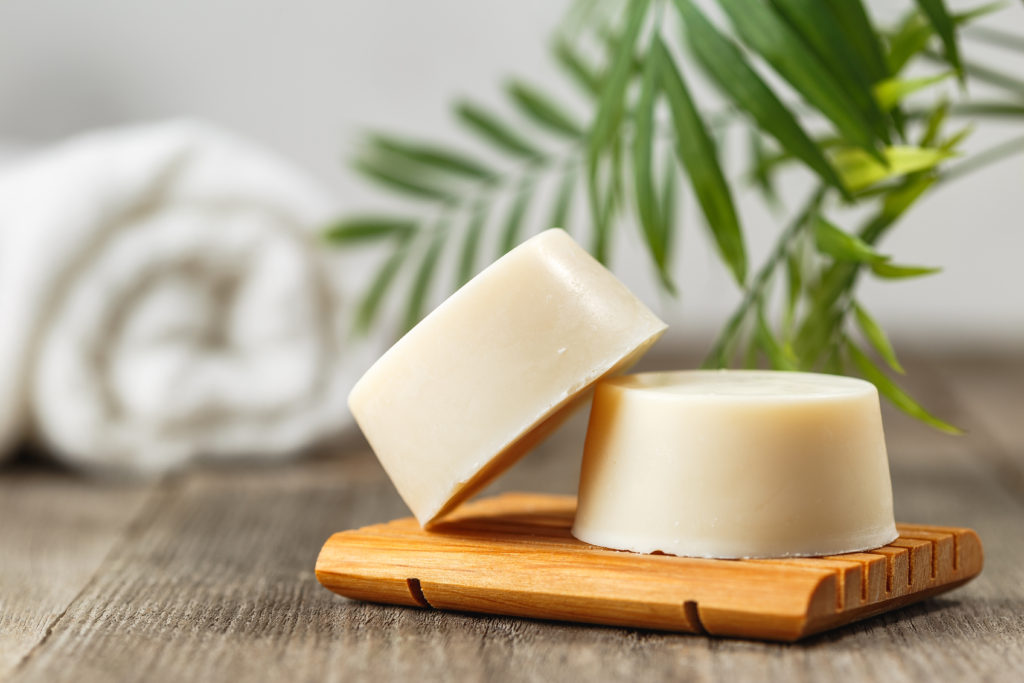 Method
First, dice melt and pour soap block into manageable chunks. We originally tried to avoid using an M&P block but we just feel it's a more stable alternative to oils without lye. 
Add these blocks to a microwavable or heat safe container. Microwave or use the double broiler method to melt the soap base until smooth. 
Then, once soap base is fully melted, add shea butter, coconut oil, and rice bran oil. Stir until fully combined. If not melting quickly, microwave for a few seconds to fully melt shea butter. 
Add essential oils of choice and stir thoroughly. We used Orange and Ylang-Ylang because it makes a nice scent and matches our Shampoo Bar. Feel free to use any essential oils you'd like. Or an all-natural fragrance oil like Cool Citrus Herb. 
Once combined, pour carefully into a silicone mold and allow to fully set/harden, ideally overnight.
De-mold, cut into smaller chunks if you used a silicone loaf mold, and allow to cure for 24-48 hours before using. 
Use
Wet hair thoroughly. Take bar and get wet using your hand. Then, apply bar directly to hair or use soap in hand. 
Only apply to ends of hair, not meant to use on scalp as it could make it oily. 
Allow to sit in hair for a few moments before rinsing. 
When finished with bar, place on soap lift of some kind so that it is able to dry thoroughly before next use. 
Enjoy!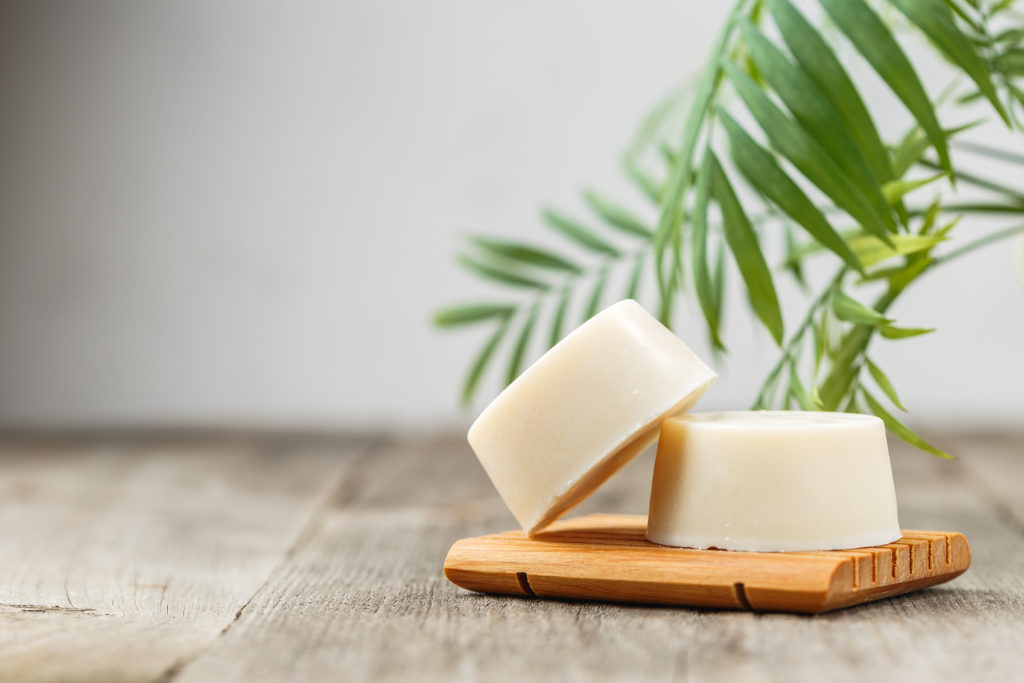 Let us know if you try out this recipe or any others from our blog!
Looking for the best soap making supplies? Check out our website for melt and pour bases, molds, fragrance oils, butters, waxes, and more!
Bulk Apothecary is the best supplier of all things soap making!
Bulk Apothecary makes no claims of "expert status" and the company will not be liable for any losses, injuries, or damages from the use of the information found on this website.
As with all products, users should test a small amount prior to normal extended use. If pregnant or suffering from illness, consult a doctor before use.