During the hot summer months it's easy for lips to become dry and flakey. Too much sun, too little moisture and not enough h2o can leave lips less than smooth, so it's a great idea to exfoliate prior to applying lip products. Having an easy recipe on hand makes keeping lips in tip top shape a breeze.
This recipe makes a small batch of delicious tasting scrub that you'll look forward to using. It comes together in minutes and requires only three ingredients.
It doesn't get easier than that!
You'll need:
1 TBS Sugar
1 tsp Coconut Oil
Blend the first two ingredients together with a spoon until evenly mixed. Next, add the flavor oil starting with a small amount (a few drops) and increasing until you reach your desired flavor.
To use: Gently massage over lips, sloughing away dry skin. Rinse with water and follow with your favorite moisturizing balm.
ENJOY!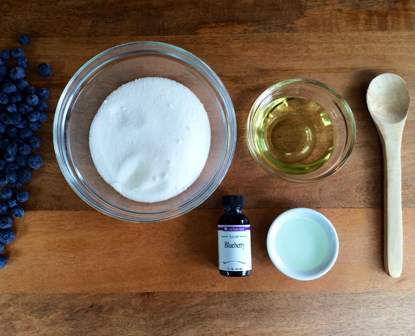 Acai Blackberry Lip Scrub Recipe