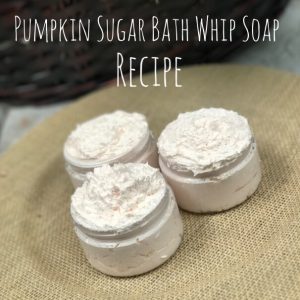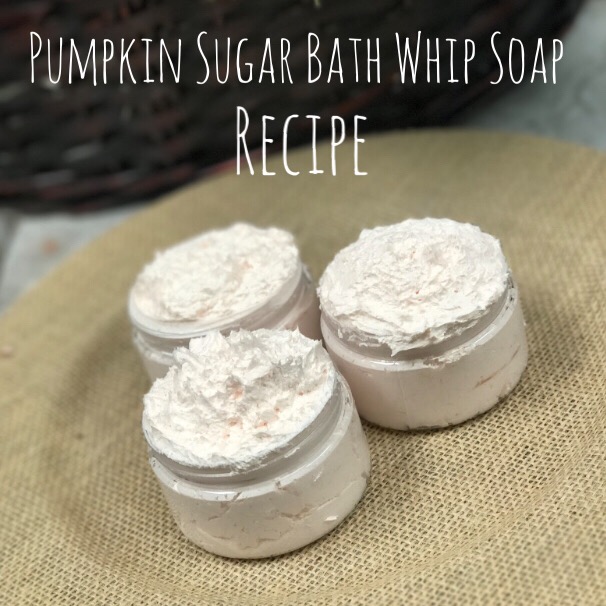 Quick Pumpkin Sugar Bath Whip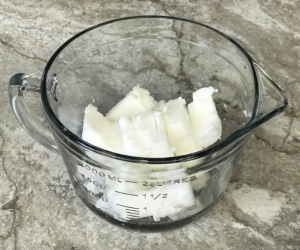 It's Autumn… you know what that means: pumpkin everything! I wanted to celebrate the season with this simple pumpkin sugar bath whip recipe. The sugar in this recipe is very beneficial in exfoliation. Try it on your feet, legs, knees and elbows – the gentle abrasion helps sweep away dead skin cells, leaving you smooth and smelling delicious. This quick project should only take about 30 minutes from start to finish and the product can be used immediately!
Here's what you'll need:
2 lbs. Stephenson Foaming Bath Butter (Crystal OPC)
2 oz. Sweet Cinnamon Pumpkin (Our Version of) Fragrance Oil
½-1 tsp. Pigment powder (optional)
1 T. Sweet Almond Oil (optional)
1 C. granulated sugar
Large mixing bowl
Hand mixer
Spatula
Knife
Glass or plastic jars for storage
Directions:
Begin by cutting the Foaming Bath Butter base into cubes. This is a very soft, pliable base, so do not be alarmed if it isn't as dense as other soap bases you've tried. Using a hand mixer, begin whipping the cubes.
As the mixture begins to whip, add in your extras little by little. Start by adding 2 T. of fragrance oil and a pinch of pigment powder. Mix until the pigment powder is evenly dispersed.
Slowly add your sugar, mixing as you go along. Use the spatula to scrape down the sides of the bowl, just as you would if you were making frosting. Mix until it has reached the desired consistency. It will take a few minutes for all of the ingredients to incorporate evenly. You can always touch the soap with your bare hands to feel the texture! Some people prefer more sugar than others. 1 C. is a good place to start.
After the soap is evenly mixed, it's time to package it! Spoon or use a pastry bag to pipe the bath whip into a decorative jar or container. You can also use a spoon to pack the mixture into a jar. Your new bath whip is ready to use! Enjoy <3