Naturally Colored Soaps and Soap Tops
We love how beautiful soaps can be! Our customers post such lovely varieties of soaps in different shapes, sizes, and colors. We always get so inspired by the different colors that show up in our customers' cold-processed soaps and on their soap tops.
So we're bringing you some new ideas we had about using our herbs and botanicals from our Bulk Apothecary Inventory to color your soap and soap tops naturally. Sure, synthetic pigments and powders have their place, but how about using some natural colors right from plants and herbs to make your soap stand out from the rest?
Don't believe it yet? We'll convince you!
Some Natural Greens:
Spirulina Powder is perfect for that beautiful, Christmas, Evergreen look. It provides a darker, fir tree shade to your soap, and a stark contrast to the top of your soap. Spirulina powder is a great option for naturally coloring your holiday soaps!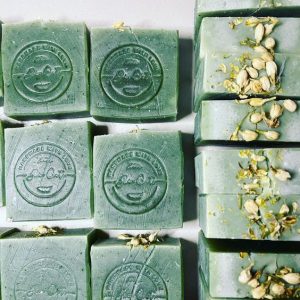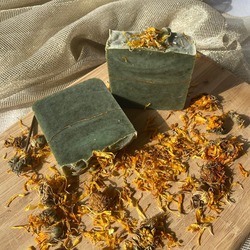 Matcha Tea Powder is an amazing choice for a softer, calm green that could be for a Grinch, a holly leaf, or just a soft, botanical green soap! It's versatile. And it gives soap a nice, calm, green tea smell.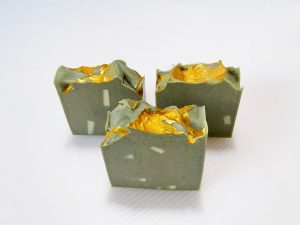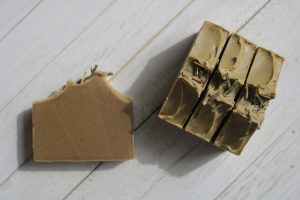 Glowy, Dusky Oranges and Yellows
Turmeric is a great addition for your soap to get that beautiful, honey glow. At Bulk Apothecary, we love seeing it in fall soaps to color it a cozy, pumpkin spice soap or to create a candy corn effect on a white and lighter orange soap. It's amazing to use for color.
Plus, turmeric naturally has amazing, skin-brightening qualities. All-in-all, perfect way to color and enhance your soaps!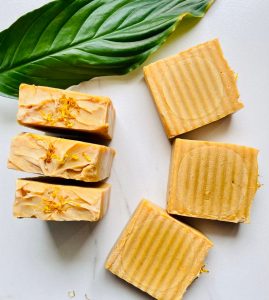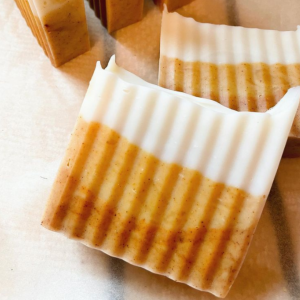 Goldenseal Root Powder has amazing health benefits but could also color your soap a beautiful, warm yellow, perfect for summer or fall.
We looked for a picture, but no one seems to have thought of this yet! Maybe yours will be the first! Tag us if you try it.
Lovely Reds and Pinks
Red Sandalwood powder can give your soap a beautiful, dark orange hue or a rich, deep red. This could be perfect to make a naturally colored fall soap or just to enhance your soap's color in general. Not to mention, it has an amazing smell naturally.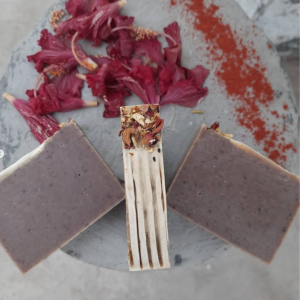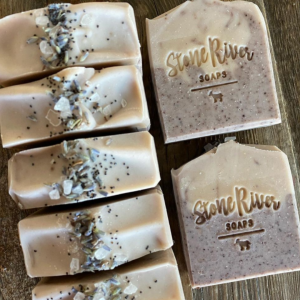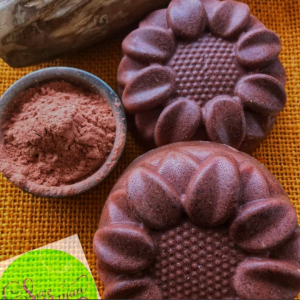 Beet Root Powder can be used for a holly berry, candy cane coloring guaranteed to make you stand out from the crowd. And, we love how it looks on top of soaps, too!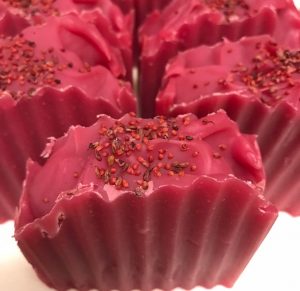 Pink or Rose Kaolin Clay is an amazing ingredient for your soaps AND it is excellent for normal to dry skin to gently cleanse and exfoliate the skin. Rose Kaolin clay will also improve the skin's circulation. Rose clay is a great general purpose medium weight clay that is used primarily for its lovely rose color, but also increases silkiness, slip and absorbency to soaps and personal care products.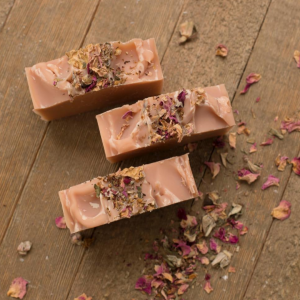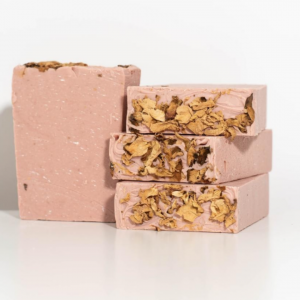 Warm Browns
Clove Powder is perfect for a gorgeous scent and to give your soaps a warm, brown color. It may not color your soap entirely but, really, you don't want to add too much anyway as Clove tends to overpower other scents.
Cinnamon is an amazing scented top for your soap and gives it a beautiful pop of color, too!!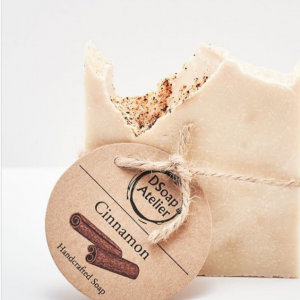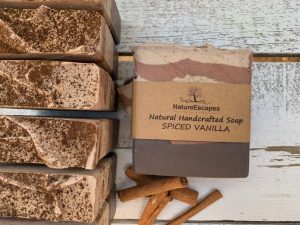 Thanks for reading and if you try any naturally colored soaps and soap tops tag us!! We want to see what you create!
We're @bulkapothecary on Instagram and Pinterest and @BApothecary on Facebook! Happy Crafting!
Let us know if you try out this recipe or any others from our blog!
Looking for the best soap making supplies? Check out our website for melt and pour bases, molds, fragrance oils, butters, waxes, and more!
Bulk Apothecary is the best supplier of all things soap making!
Bulk Apothecary makes no claims of "expert status" and the company will not be liable for any losses, injuries, or damages from the use of the information found on this website.
As with all products, users should test a small amount prior to normal extended use. If pregnant or suffering from illness, consult a doctor before use.