Simple Scented Hand Soap– Ever realize how easy it is to make your own hand soap? Well, at least make one with the scent you love!
Soap-Scent-Mix
That's it.
With ready to use base and a few fragrance or essential oils, you can fill every soap pump in your home in just a few minutes!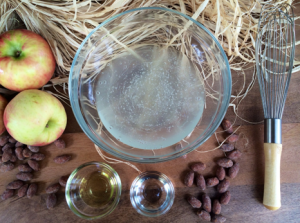 You'll Need:
And I added a TEENY bit of Vitamin E (this is optional)
Directions:
When mixing up liquid soap you need to be mindful of the salt curve. If you add too much to the base, you'll break the curve and ruin the consistency of the soap. So, just a few drops of fragrance oil and a drop of vitamin e is all you'll need!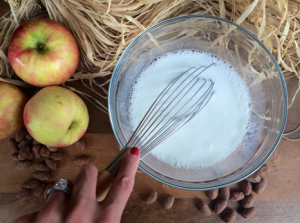 Slowly stir the soap base to mix in the additives (I wasn't paying attention here and stirred a little too fast making bubbles at the edges- oops!).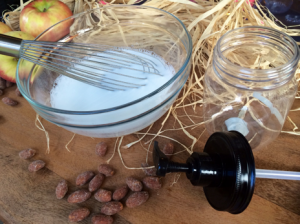 Transfer the soap into a pump style bottle. You can even rinse out an empty one you have sitting around in the bathroom if you want to! Making your own scented soap is an easy way to repurpose old or decorative bottles- or you can start fresh with a new one.
Easy, right?!
Check out the selection of fragrance oils and make soap you'll absolutely love!
Enjoy! 🙂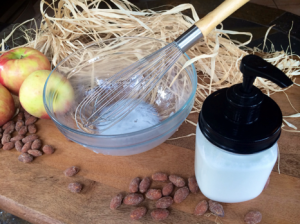 ---
Let us know if you try out this recipe or any others from our blog!
Looking for the best soap making supplies? Check out our website for melt and pour bases, molds, fragrance oils, butters, waxes, and more!
Bulk Apothecary is the best supplier of all things soap making! 
Bulk Apothecary makes no claims of "expert status" and the company will not be liable for any losses, injuries, or damages from the use of the information found on this website.
As with all products, users should test a small amount prior to normal extended use. If pregnant or suffering from illness, consult a doctor before use.