Cold and flu season can take a toll on all of us- even if you're not the one getting sick! Whether you find yourself run down by the changing whether, helping a friend who's sick, or you yourself have fallen prey to the nasty flu virus, we have a great solution! Vapor discs are an excellent way to clear your head, clear your sinuses, and give you that boost of energy you'll need to make it through your day.
Did you know how easy they are to make at home? And even better- chances are you have most of the ingredients sitting right in your kitchen pantry! The great thing about making your own vapor discs is that you can customize the essential oil blends for exactly the purpose you plan to use them for. Headaches, colds, energy boosts, or a little relaxation at the end of a long day- a vapor disc tossed in the shower is an easy way to get exactly what you need. The base recipe is simple and the finished products can be kept in an airtight container for later use.
Vapor Disc Ingredients:
1 Cup Baking Soda (aka Sodium Bicarbonate)
1/3 Cup Water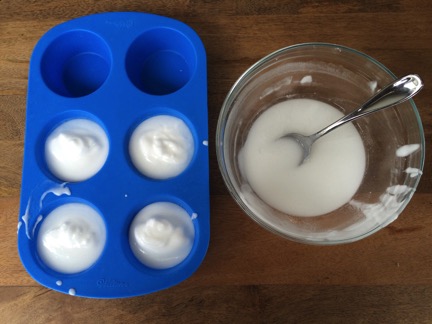 Directions:
Mix together the baking soda and the water, forming a paste (this may be lumpy but don't worry- the lumps will settle). Scoop the mixture into your silicone mold and let cool. Once cool, add one of the following essential oil blends to the top of each disc.
Potential Blends:
Cold Relief Blend
Headache Relief Blend
Energy Blend
Relaxation Blend
To use, simply place a disc in the bottom of the shower before turning on the water. Allow the water to run for a few minutes prior to stepping in so that the vapors have an opportunity to fill the shower. Step in, breathe deeply, and enjoy!
---
Let us know if you make one of these recipes or any others from our blog!
Looking for the best essential oils? Check out our website for the best essential oils and organic essential oils for crafting, soap making, candle making, and more! 
Bulk Apothecary makes no claims of "expert status" and the company will not be liable for any losses, injuries, or damages from the use of the information found on this website.
As with all products, users should test a small amount prior to normal extended use. If pregnant or suffering from illness, consult a doctor before use.