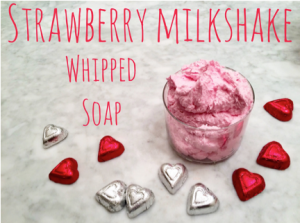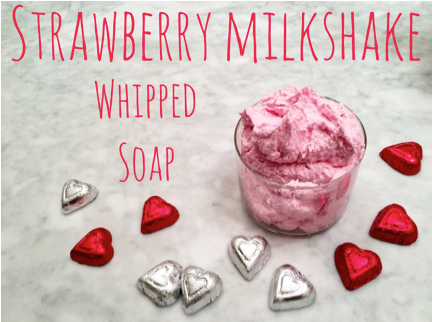 Guys- this recipe is one of my FAVORITES!
It's light and creamy and smells INCREDIBLE. It also looks good enough to eat- which you should not. Whipped soaps are one of my favorite products to make. They're super easy to blend, have the creamiest texture and melt into the skin when used.
People LOVE them.
So for Valentine's Day, why not make a batch to give to your favorites?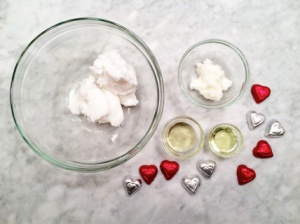 For this recipe you'll need:
1 Cup Foaming Bath Butter
2 TBS Coconut Oil
1 TBS Avocado Oil
1 TBS Strawberry Milkshake Fragrance Oil
In a large bowl, combine the bath butter, coconut oil and avocado oil. Coconut oil is wonderfully moisturizing for the skin and avocado oil is extra nourishing- especially in the winter months when we all battle dryness. This combination will leave your skin feeling soft and hydrated.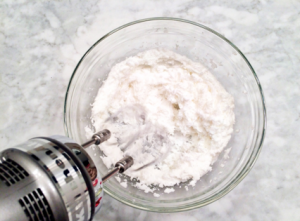 Using an electric mixer (either hand held or stand) whip the ingredients together. I start on a low setting to combine the ingredients and then switch to a high speed, whipping the mixture until it's light and fluffy.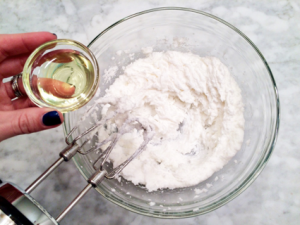 Add in the fragrance oil and continue to whip. The foaming bath butter has a strong soapy scent to it, so I tend to use more fragrance with these recipes to cover the soap smell, but feel free to adjust the fragrance to suite your preference.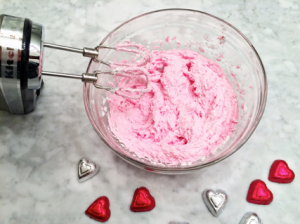 Using red soap color (you can use mica powders or liquid soap colors), blend a small amount into the mixture to create a bright pink color. Start with a small amount, blend and add more until you've reached your desired color intensity.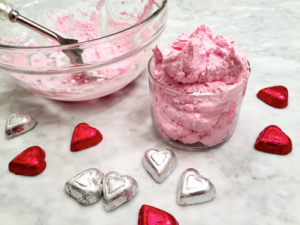 Scoop the finished mixture into lidded jars for storage (this jar has a lid, it's just not pictured).
To use: Massage over damp skin and rinse with water. Follow with a good moisturizer to be extra soft during the cold winter months!
ENJOY!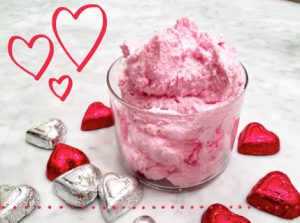 Recipe: Strawberry Milkshake Whipped Soap
Strawberry Milkshake Whipped Soap Recipe