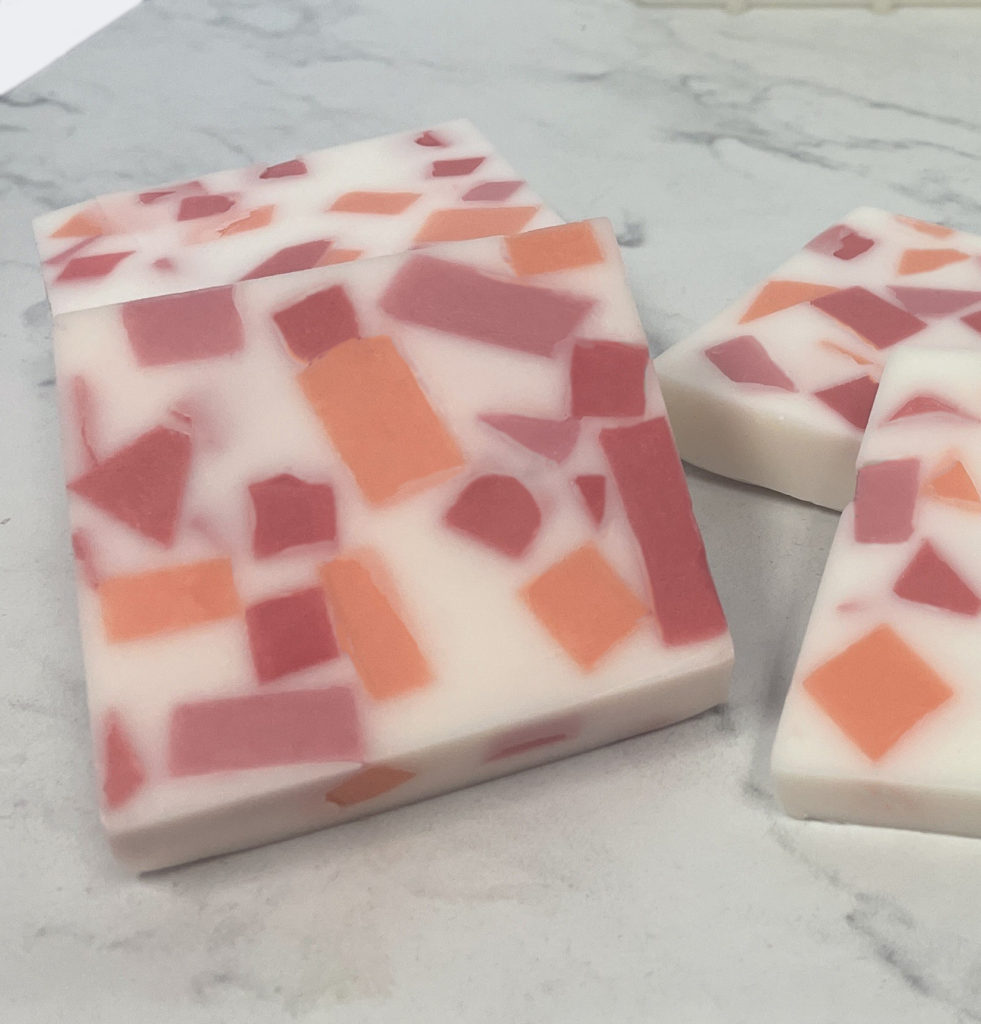 Terrazzo-Inspired Soaps!
We're kind of obsessed with how this one turned out. Summer is coming and when we think of summer patterns we think Terrazzo. So check out this easy-peasy, fresh and fun Terrazzo-Inspired Soap recipe!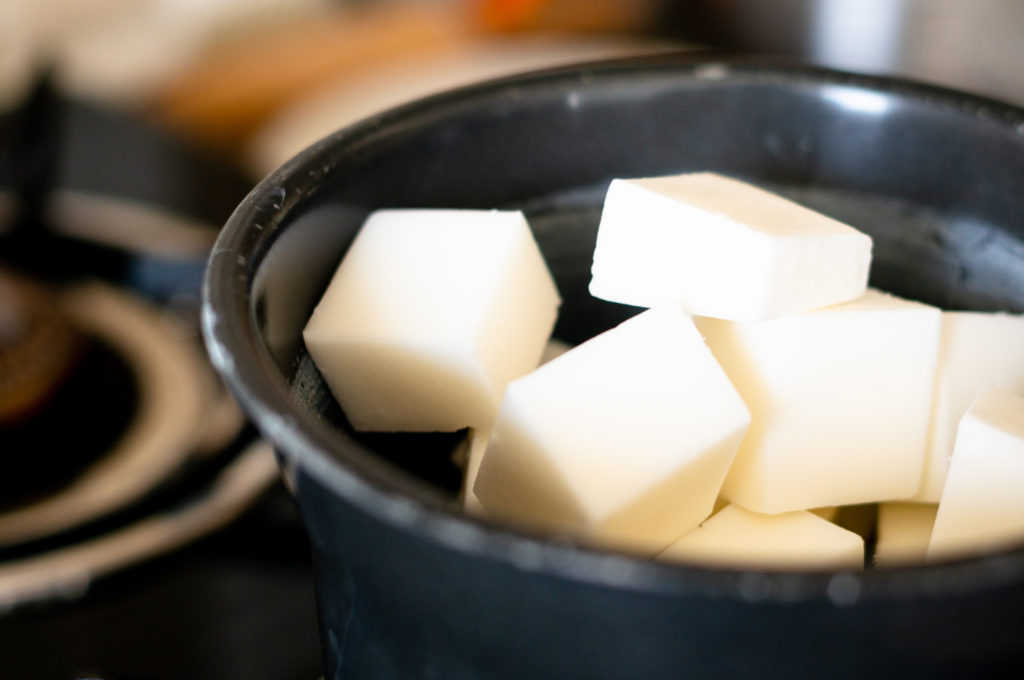 What You'll Need
– 2 16 oz. SFIC All-Natural White Melt and Pour Blocks
– 3 colors (pigments or micas)
– Fragrance oil of choice (we used Peaches & Cream)
Tools
– Spatula
– Heat safe bowl
– Soap cutter or large knife
– Square soap molds
Get Started
To begin, cut one of the blocks of melt and pour base into three separate slices. Chop one into smaller pieces and melt over stove or in microwave.
Once there are no chunks left add 1/8 of an ounce of fragrance oil to the liquid. Stir.
Instructions (Cont.)
Add about 1/2 tsp mica powder or pigment powder of one color. Stir until evenly dispersed.
Pour soap into 3 of your squares. Set mold aside to set.
Melt another 3rd of the 1st soap block, add fragrance, and color. Pour into another 3 squares. Set aside to set. Repeat once more with your third color.
Allow to set for several hours and then remove from molds. Use a knife or smaller soap cutter to cut the squares into different shapes and sizes to use as your "terrazzo" bits in your soap bars. Keep separated by color.
Add some of each color to your square soap molds in random patterns, mixing sizes, shapes, and colors until the bottom of the mold is mostly covered. Set aside.
Cut 2nd 16 oz. melt and pour block into manageable chunks, add to microwave or double boil method, and melt.
Add fragrance once there are no chunks left (about 0.5 oz.). Stir until fully incorporated.
Pour very, very gently into molds over top of the terrazzo pieces until they are covered.
This block should make between 8-12 bars of soap. Allow to set for up to 12 hours before demolding and using.
Enjoy your Terrazzo-Inspired Soaps!
Let us know if you try out this recipe or any others from our blog!
Looking for the best soap making supplies? Check out our website for melt and pour bases, molds, fragrance oils, butters, waxes, and more!
Bulk Apothecary is the best supplier of all things soap making!
Bulk Apothecary makes no claims of "expert status" and the company will not be liable for any losses, injuries, or damages from the use of the information found on this website.
As with all products, users should test a small amount prior to normal extended use. If pregnant or suffering from illness, consult a doctor before use.