You've seen the trend, we've seen the trend. So we had to do it ourselves! Making this Whipped Body Butter was so fun and easy and we can't wait to show you.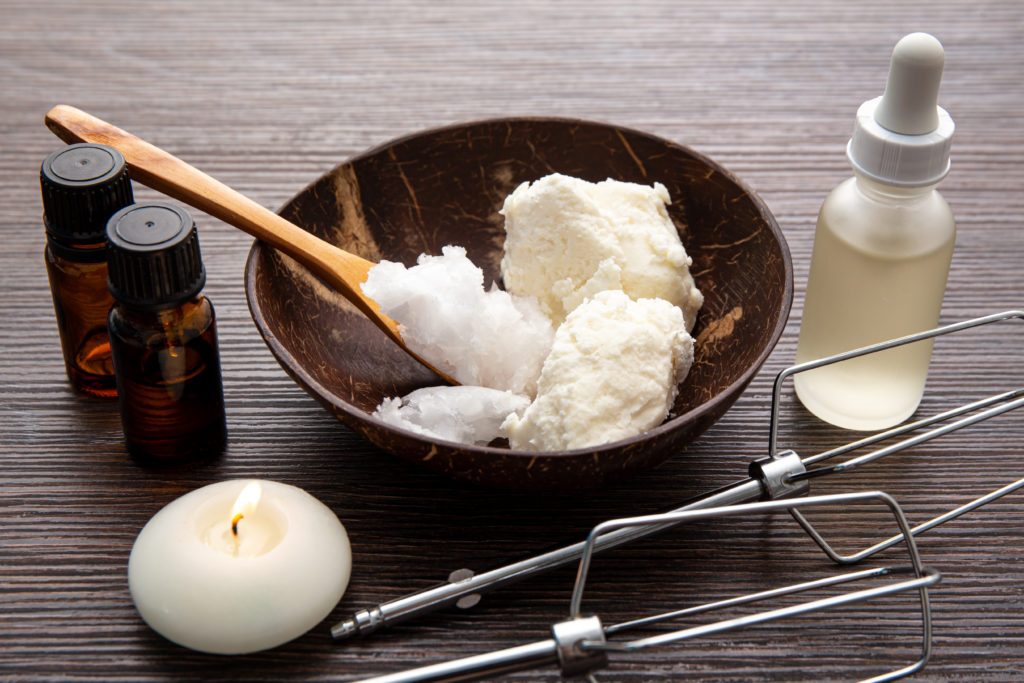 Other Supplies
Mixing bowl
Hand Mixer
Spatula
Gallon-sized Ziploc bag
Instructions
If using our Stephenson Foaming Bath Butter Base, remove from container by flipping upside down and cut it in half. 
Place that half in a large mixing bowl. Blend for about 30 seconds on low using the hand mixer while moving around the bowl slowly. Once soap has fully broken up and is starting to look fluffy, move on to next step. 
Add shea butter to mixing bowl and mix with hand mixer until the mixture is an even, fluffy consistency again (about one minute). 
Measure out and add Vitamin E and glycerin to bowl and whip until combined again. Add fragrance. Repeat. 
If desired, add about 1/4 tsp of mica powder for color. 
Whip for as long as it takes to get to desired texture. If you're just going for whipped body butter that feels like frosting, mix for about 2 minutes. If you want it to be super light, keep going until it's where you want it. 
Piping 
Roll down the opening of the Ziploc bag like you would sleeves of a jacket. Using the spatula, add the whipped body butter to your Ziploc, makeshift frosting bag. 
Squeeze the air out of the bag, seal almost all of the way, and then squeeze the body butter into one corner of the bag. Seal the top once you are confident most of the air is out. 
Cut the tip of the corner off of the piping bag. The bigger the hole, the less precise your body butter will come out. 
Using a clean, empty container, pipe your whipped body butter in slow circles like you would frosting on a cupcake.
Add a lid to the container once it is full.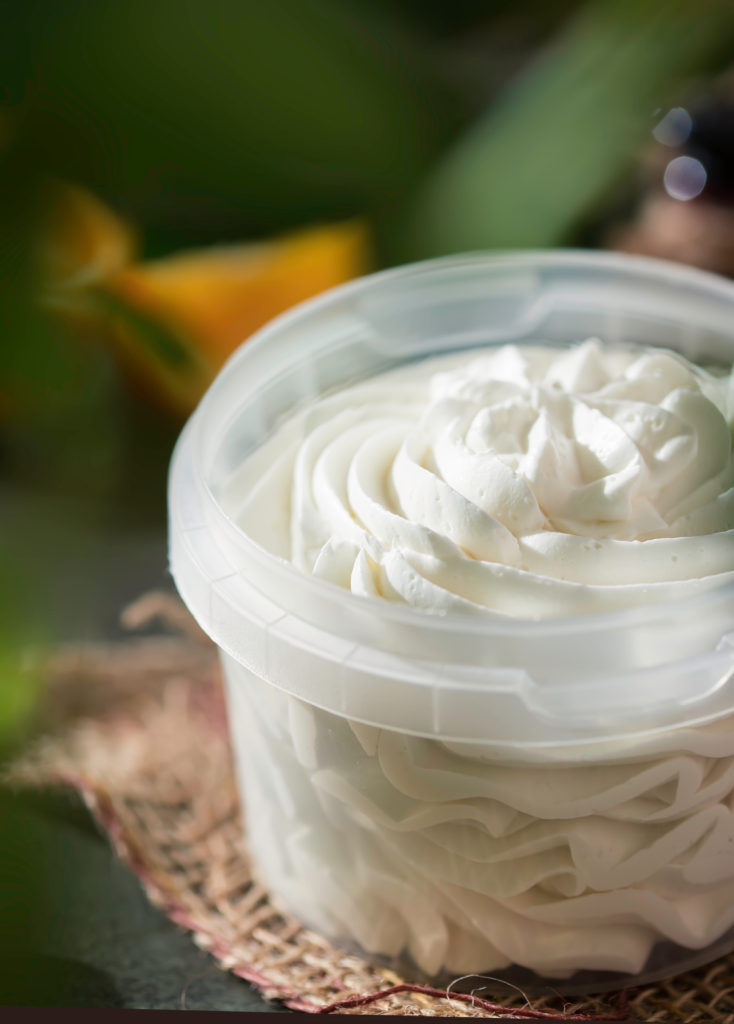 Let us know if you try out this recipe or any others from our blog!
Looking for the best soap making supplies? Check out our website for melt and pour bases, molds, fragrance oils, butters, waxes, and more! 
Bulk Apothecary is the best supplier of all things soap making! 
Bulk Apothecary makes no claims of "expert status" and the company will not be liable for any losses, injuries, or damages from the use of the information found on this website.
As with all products, users should test a small amount prior to normal extended use. If pregnant or suffering from illness, consult a doctor before use.