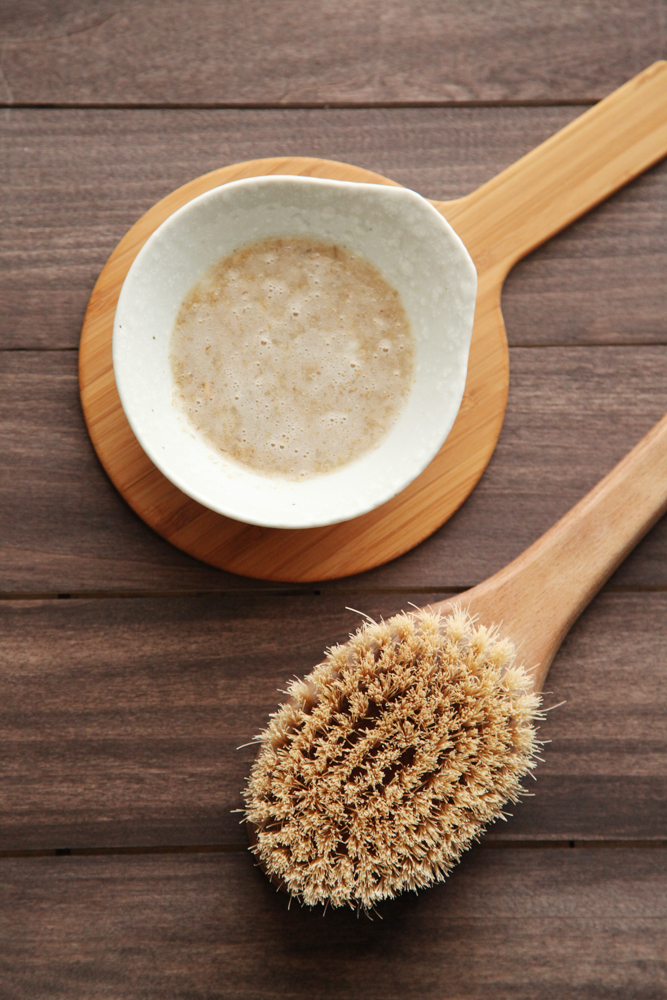 Oatmeal Honey and Tangerine Scrub Recipe
Winter drying out your skin? Let's get our hands and cuticles in tip top shape. Today I wanted to share my homemade, 30 second hand and cuticle scrub recipe. Using a simple scrub twice a week will help remove dead skin cells and soften those dry winter hands. Our cuticles, especially in the winter, become dry and jagged. Using a simple scrub along with daily care will make a world of difference. To use this scrub, apply a scoop onto your hands, and rub the tops/bottoms of both hands. Use the pad of your thumbs to push back the cuticles of the opposite hand. This is a safe and effective way to remove cuticles, without damaging them.
Rinse hands with cool water (using hot water will dry out your hands). Pat dry with towel, and apply homemade balm.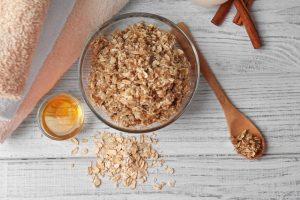 Ingredients:
1/2 cup of Raw Oatmeal
2 Tablespoons of Pure Natural Honey (you can use any type)
5 Drops of Tangerine Essential Oil
5 Tablespoons of Cocoa Butter (pure, natural works best)
1 Tablespoon of Dead Sea Salt OR Sugar
Instructions:
~Mix all ingredients together in mixing bowl. Spoon into plastic jar. Hand scrub can be stored in the refrigerator for a cooling effect when applied.
*Tip: You can alternate the essential oil with another one of your favorites. The tangerine essential oil tends to mix well with the other ingredients, and gives it a great scent, but you can certainly add others if you prefer! The pure, natural cocoa butter is also recommended, but you can certainly substitute for one of the other cocoa butters OR a shea butter if you have it on-hand. I've given this recipe as a gift. Simply tie a ribbon around it, add a decorative tag, and you're all set!