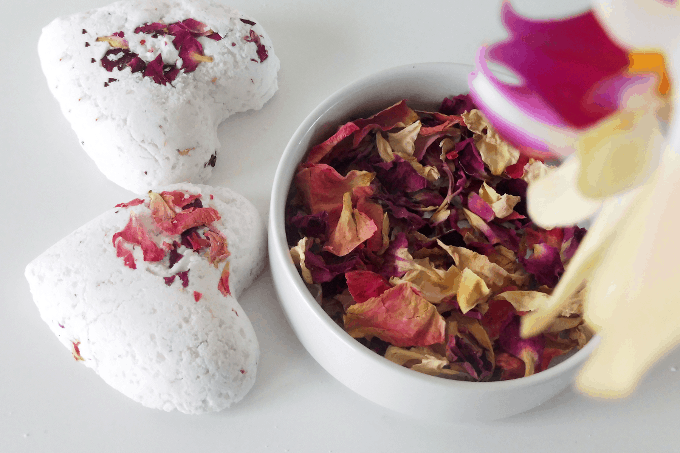 This next recipe is just oh-so-pretty. A girlie-girl's dream when it comes to bath time pampering. We've made a handful of bath bomb recipes for Bulk Apothecary before, but this one takes the cake if you're looking to make one for some much needed relaxation time- say, in a nice hot bath with a glass of red wine and flickering candles around the tub. They're also great for any little girls in your life as they add just the right touch of girlie-ness to bath time.
If you like the idea of soaking away in a tub with dried rose petals floating around you, but also like the idea of a relaxing bath bomb- this is the best of both worlds. AND- they're a breeze to make.
What you'll need:
Directions: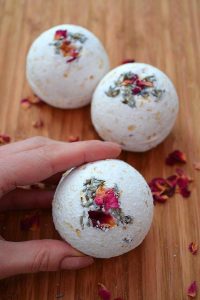 Using a microwave-safe bowl (like Pyrex) melt the cocoa butter in short increments, stirring in between. Once melted, remove the cocoa butter from heat and stir in your essential oil and remaining ingredients, folding in the dried petals last.
Scoop the mixture into molds- I like the plain heart clamshell mold from Bulk Apothecary, which makes the finished product even more girlie! Allow to set for 2-3 hours. Remove from molds and store in an airtight container until ready to use. To use, add to your bath while filling with warm-hot water. Do this while the water is running for best results.