The Birth of Bulk Apothecary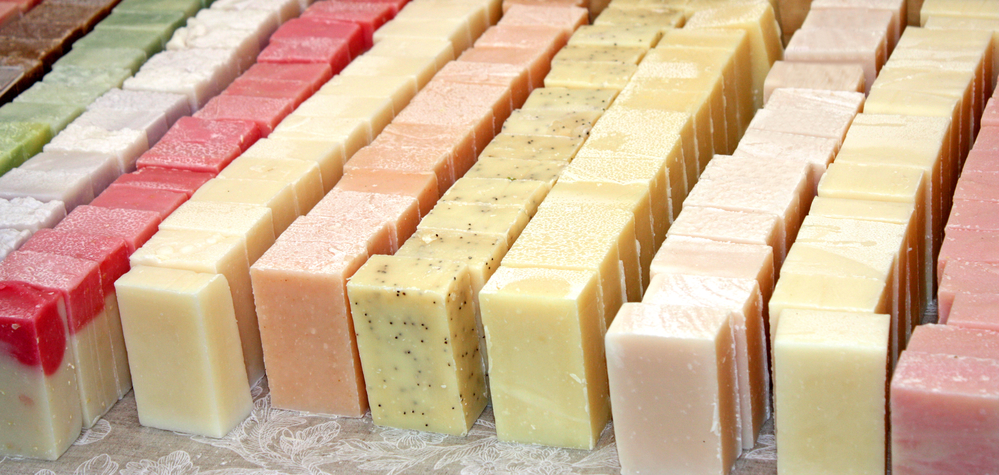 Picture it: Streetsboro, Ohio, 2008. A small company called Natural Essentials owned by a family with a dream to expose the public to the benefits of natural living without harsh chemicals. Natural Essentials was a direct supplier to companies for pre-formulated soap bases and raw materials such as cocoa butter, shea butter, vegetable glycerin and the like. When the economy began to take a downfall, The Pellegrino family began scratching their heads, wondering how they could turn their small business into something more profitable with greater purpose.
One family member said, "Hey, why don't we start selling these products directly to the consumer?" And so, Bulk Apothecary was born in 2010 and consisted of one packer/shipper, one customer service representative and the CEO himself.
Now, let's fast forward about eight years and three warehouse moves later.
We now have a 22,000 square foot facility dedicated to botanicals. Here you will find bundles upon bundles of lavender bursting with beautiful aromatic buds, sweet-smelling rose petals, clays being poured into buckets and vats of potpourri components to be fragranced by our customers.
Two streets away, we have another building. In this 30,000 square foot production plant, day and night we combine raw components to create lotion bases, body wash, shower gel and custom formulations
Today, you will walk into Bulk Apothecary and find that there is a full-time team dedicated to making our customers get the product quality and customer service they deserve. In our new warehouse, we've got 200,000 square feet of space filled with stocked product, order fulfillment specialists, product specialists, packers, shippers, inventory management, a dedicated customer service department, a team of graphic artists, a laboratory, maintenance technicians and so much more. In addition, we proudly employ individuals of all abilities, as this was part of our mission to allow people with various conditions to be active, productive, employed members of the community.
After providing our client base over 8 years of service, we've come to know and build relationships with customers from all walks of life. We have worked with patrons who spend $2.95 on a bottle of fragrance oil, to larger companies who require monthly orders of coconut oil by the pallet. No customer is too big or too small – here at Bulk, we want to help you grow and reach the goals you have set out with your hobby.
We sincerely believe in community and utilizing the resources you've got at hand and we would like to share with you what we have learned over our years of growth. If we did it, you can too, and we are here to help you along the way! We would like to introduce our new small business blog series.
In this series, we will be covering a variety of topics including:
How to brand your business

How to determine your market

How to price your product

How to efficiently increase your production

How to package and what packaging best suits your products

Designing labels for your product (and how Bulk can help!)

FDA labeling requirements

How to overcome objections from dissatisfied customers

Where to sell your product

Quality control
We hope you join us every Saturday as we will be covering a variety of topics pertinent to the success of the hobbyist who wants to take it to the next level.