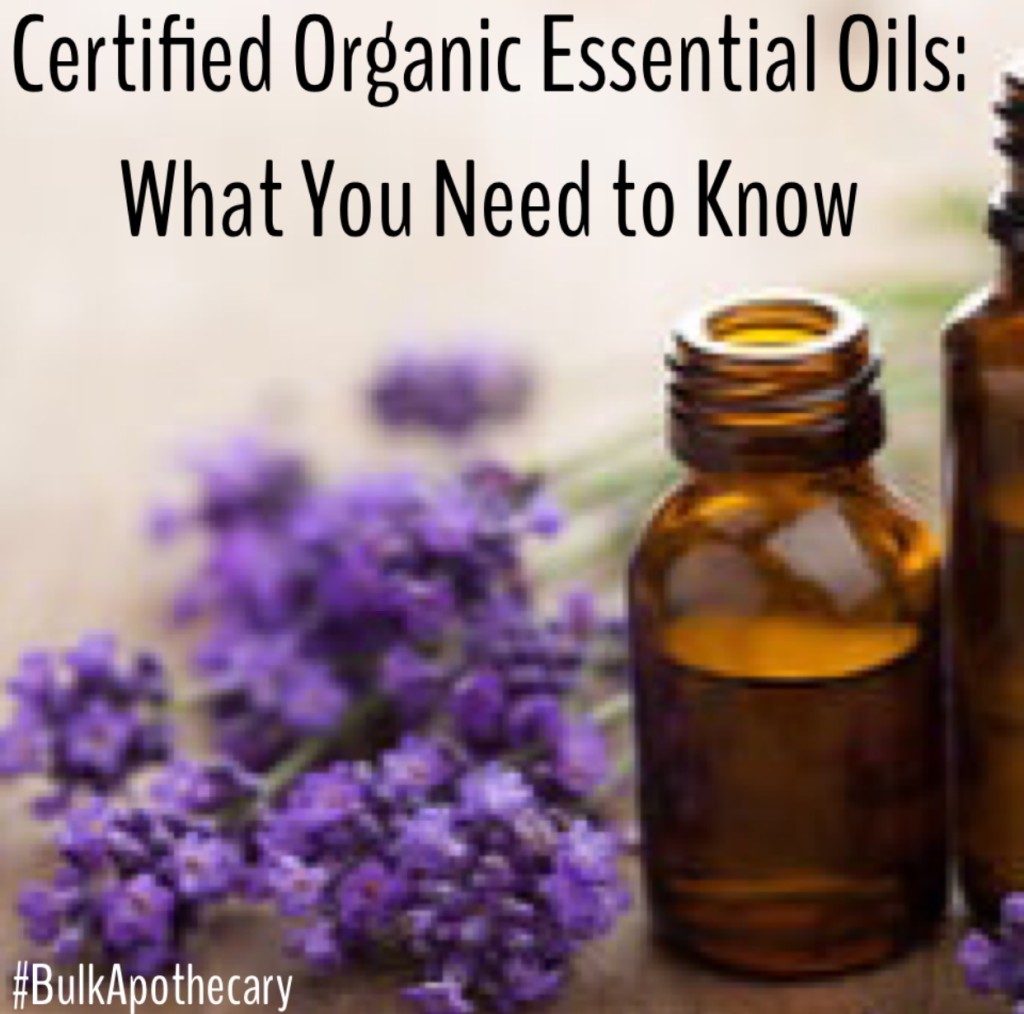 Certified Organic Essential Oils

There has been so much talk about the difference between Certified Organic essential oils and conventional essential oils. It's confusing, right? We're here to clear it up! Certification on essential oils is very similar to the certification on other common items you may find around your house. Just like the fruits and veggies you get at the grocery store, the USDA certifies essential oils as organic when they come from plants that have not been chemically treated. The soil has been chemical-free for a few years, and the products are handled so they are not contamination. Certification agencies test for contamination, so you know you're getting an organic product! You can spot these by the labels: 1) an information panel that includes a list of ingredients, 2) the USDA Organic seal, and 3) the seal of the Accredited Certifier.
Conventional Essential Oils
Conventional essential oils are still usually great quality and a natural product of the plant. The most common example of a conventional essential oil is a farmer using chemicals to treat a fungus on the plant. When making essential oils, the pesticides sprayed are in such small quantities and the oil themselves are usually used in high dilutions so you can't really notice the difference.

There are several reasons you might choose Certified Organic essential oils. Supporting organic agriculture, sustainable practices, and being environmentally friendly are some of the most common. Regardless of preference, keep in mind, that essential oils are still a 100% natural product.
Essential Oil Uses
With all the amazing benefits it's not surprising that aromatherapy is one of the most popular uses for essential oils! Here's the science: when you take a deep breath in, the oils stimulate smell receptors in the nose that send chemical messages through nerves to the brain. These nerves affect mood, emotions, and can have physiological effects on the body. Bring on the good vibes! 🙂
Essential oils can also be used for cleaning. All you need to add is a little elbow grease. Lemon is a natural antibacterial and antiviral product, and is commonly used to degrease stains and freshen the air. In addition to lemon, cinnamon leaf is an effective mold and mildew spray and used to prevent pests.

Below are a few recipes for everyday use to keep your home and body rejuvenated!
Mold & Mildew Spray
2 cups White Vinegar
1 tsp Tea Tree Oil
10 drops Orange Essential Oil
Combine all ingredients and shake, shake, shake.

Lavender & Peppermint Sugar Scrub
1 cup White Sugar
½ cup Coconut Oil
4 drops Lavender Essential Oil
2 drops Peppermint Essential Oil
1 Small Container with Lid
Combine the ingredients and voila!
Tip: make a big batch to give as a gift your friends and family will enjoy!