I was walking through my house and realized I needed a little change… nothing big but something that really stands out. Then it hit me! Potpourri is really pretty. And it smells really good. It makes any space feel a little more dressed up. It can also make a nice gift. Nowadays there are tons of different options – colors and textures that you can really customize. We've even added essential oils to give a great fragrance!
AND IT'S SO EASY TO MAKE!!
Really. So, so easy!
Make a great big batch or just enough for a little display- it will take just a few minutes. That's it!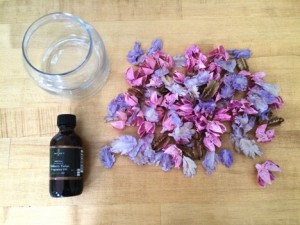 Bulk Apothecary makes creating your own potpourri blend simple. You can choose your own botanicals, making your creation something all your own- OR you can use a pre-mixed blend making your life so simple!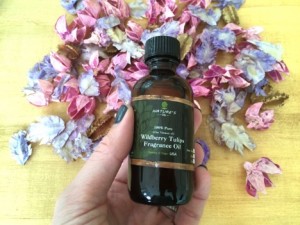 Pair your botanical blend with your favorite fragrance oil and that's it! All you need for beautiful, fragrant potpourri in minutes. This Wildberry Tulip fragrance oil pairs wonderfully with all of the pretty petals I chose for my guest bathroom. It smells so good!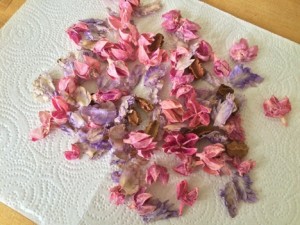 Spread your botanicals out in an even layer over a paper towel.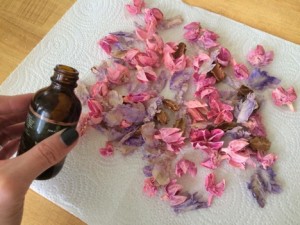 Next, add the fragrance oil to the botanicals. You can do this by dripping a few drops of the oil over the petals, or you can place some of the fragrance oil in a spray top bottle and spritz the mixture.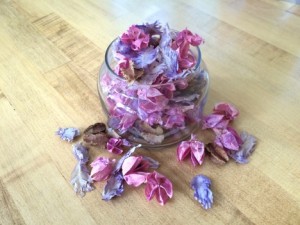 Allow the oil to soak into the botanicals and dry, then scoop into an open container for immediate use or a lidded container or sealed bag for gifting!
I told you it was easy! 🙂
Ingredients Used:
Wildberry Tulips Fragrance Oil