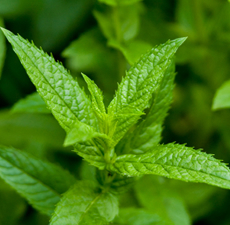 Summer Anti-Itch Cream- Forgot the bug spray on your hike and got EATEN ALIVE by mosquitoes?
Spent too much time in the garden and have some minor skin irritation from the plants?
Maybe the kids forgot the helpful little rhyme "leaves of three, let it be!" and came home covered in poison ivy.
No problem. We've got just what you need to whip up a simple, all-natural anti-itch cream that will kiss those summer skin woes goodbye.
Ingredients:
Steps:
Blend together the dry ingredients: zinc oxide, sea salt, baking soda, and bentonite clay in a small bowl.
Add the witch hazel and continue to stir until you achieve a creamy consistency.
Add the peppermint essential oil last and stir well to be sure all ingredients are well incorporated.
Scoop into a jar with an airtight lid and use to soothe itchy skin irritations.
*Helpful Little Tip* You'll want to use the complete mixed Summer Anti Itch cream within a few weeks for best results. If you want to pre-mix a larger batch that keeps over a longer period of time, simply mix the dry ingredients in doubled or tripled amounts and store them until an itchy situation arises, then add and mix in the wet ingredients for individual batches to use on the spot.
Enjoy!
---
Let us know if you try out this recipe or any others from our blog!
Looking for the best soap making supplies? Check out our website for melt and pour bases, molds, fragrance oils, butters, waxes, and more!
Bulk Apothecary is the best supplier of all things soap making! 
Bulk Apothecary makes no claims of "expert status" and the company will not be liable for any losses, injuries, or damages from the use of the information found on this website.
As with all products, users should test a small amount prior to normal extended use. If pregnant or suffering from illness, consult a doctor before use.