Spring is a season of growth and new beginnings. Invite great things into your life with some rest and relaxation-in the form of a candle! This is our brand new Spring Floral Candle. 
We love scents from our Zen Fragrance Oil Collection so we used our Pink Salt & Water Lily fragrance oil. You can use any scent you'd like!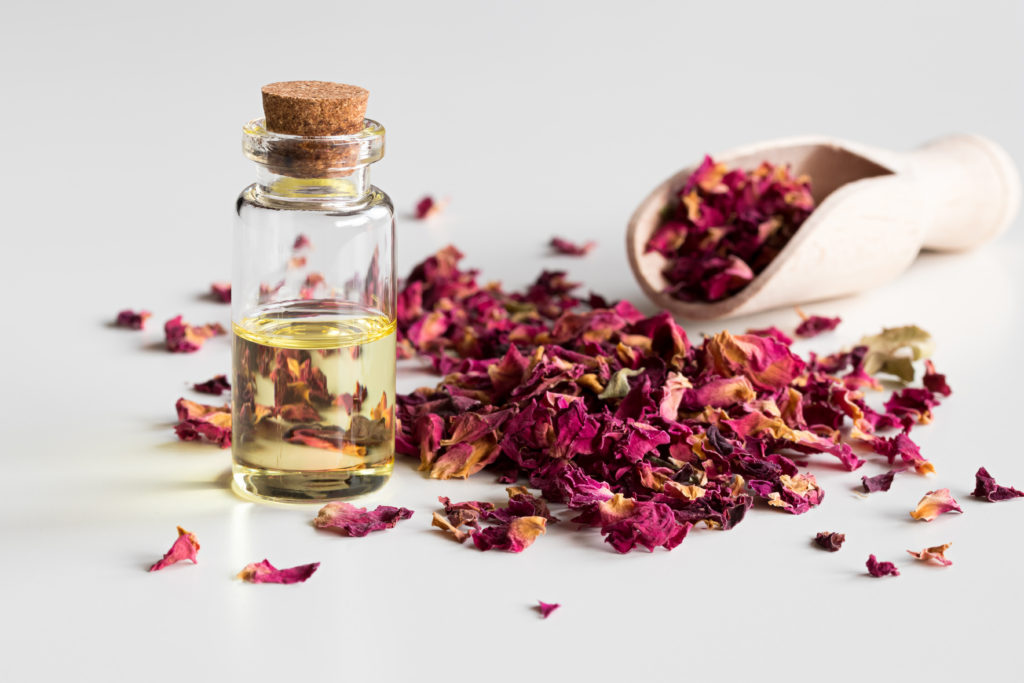 This recipe is so easy and turns out such a beautiful candle!
Method
Melt wax incrementally in microwave safe bowl using either a microwave or the double boiler method. It took us 2 minutes and 30 seconds to melt the first two cups of wax then about 2 minutes to add in the third cup of wax and get it fully melted.
Take temperature of wax using temperature gun or thermometer. 
Once wax is between 145-165 degrees, add fragrance oil and stir. 
For a more beautiful candle, carefully heat the outside of your jar with a heating gun. Otherwise move to next step.
Then, add a wick to the bottom of your jar. We recommend, for this amount of wax, a jar of about 16 oz. and a wooden wick or a larger wick. Use wick sticker if desired. 
Finally, pour wax into jar carefully and allow time for it to set. 
Finish
To make candle top seamless, apply heating gun to top of the candle from about an inch or more away. 
Then, carefully drop rose petals to top of candle while wax is still warm/non-solid. Trim wick if necessary. 
That's all there is to it! 
Let us know if you try out this recipe or any others from our blog!
Looking for the best candle making supplies? Check out our website for candle wax, molds, wicks, fragrance oils, jars, and more! 
Bulk Apothecary is the best supplier of all things candle making!
Bulk Apothecary makes no claims of "expert status" and the company will not be liable for any losses, injuries, or damages from the use of the information found on this website.
As with all products, users should test a small amount prior to normal extended use. If pregnant or suffering from illness, consult a doctor before use.