Here's a simple recipe for chemical free cleaning that I found will leave your kitchen sparkling and your home smelling fresh and clean!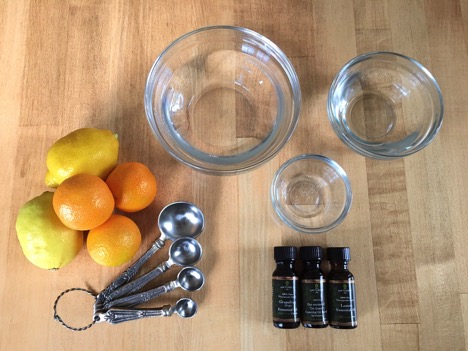 If you're on a mission to eliminate chemicals from your home, but still want a squeaky clean kitchen, this cleaning spray is for you!
Making your own cleaning product is simple and can be done with just a few ingredients. When combining ingredients that have disinfectant properties, you can easily fight the grease and grime without using harsh or harmful products.
I'll show you just how to do it!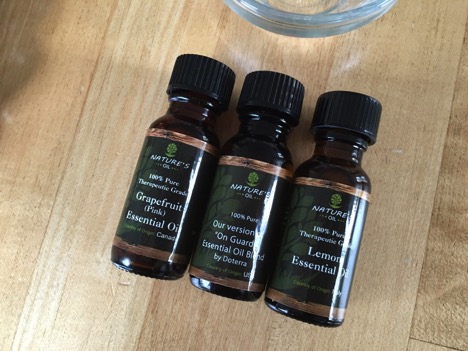 You'll need: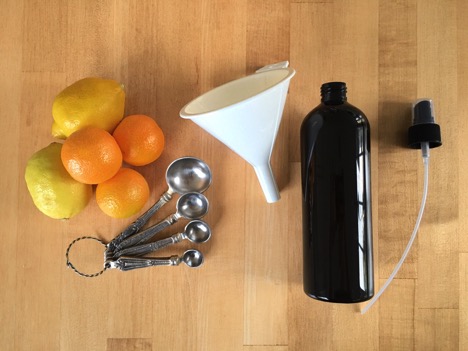 You'll also need a kitchen funnel and spray top bottle. I really like the bullet bottles Bulk Apothecary carries. They come in several colors so you can customize your spray bottle however you'd like!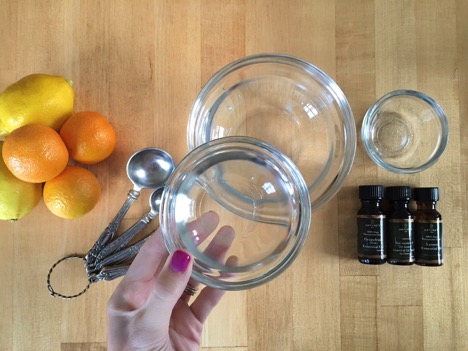 Begin by combining the water, vinegar and dish soap.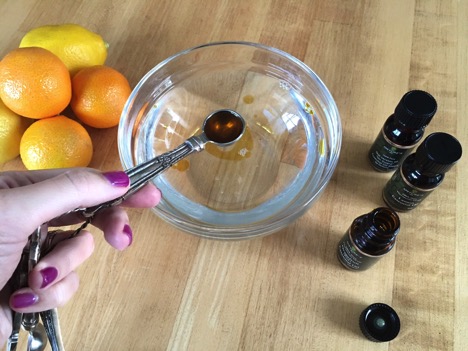 Add in each essential oil. These essential oils all have a nice yellow color, so your mixture will be a pretty citrus color to match the fragrance!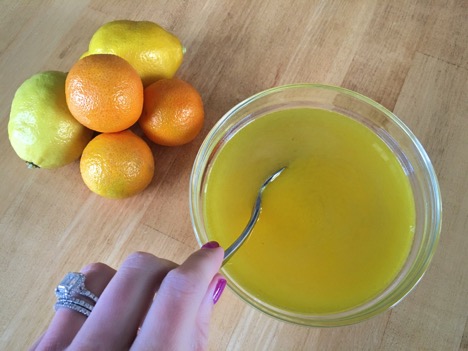 Stir all of the ingredients together.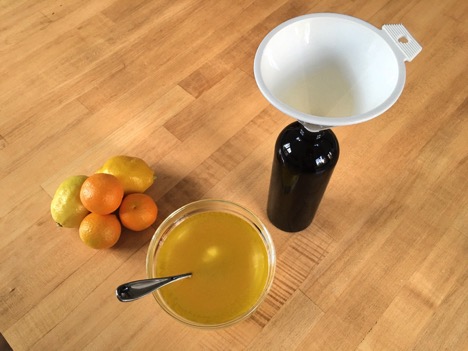 Carefully transfer the mixture into the bottle. This is where the kitchen funnel is useful. I transferred my mixture using my funnel over my kitchen sink to avoid spilling or creating a mess.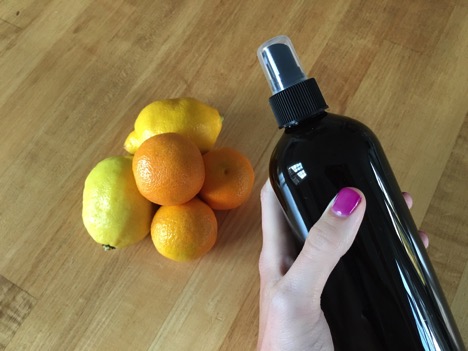 Shake well to be sure the mixture is completely combined. You'll want to shake the bottle before each use as well.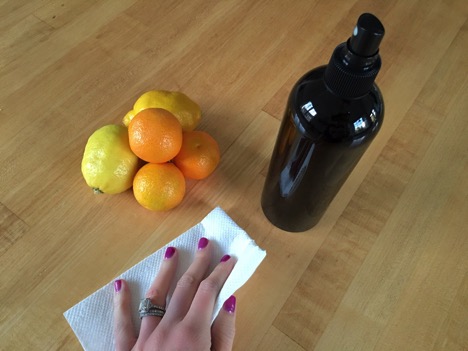 Spray on kitchen surfaces and wipe with a clean towel.
How easy was that?!
Not only will your kitchen be chemical free, but it will smell fantastic and look sparkling clean!
ENJOY!