4 Ingredient, All-Natural Fabric Softener
I love fabric softener as much as the next person. It makes my clothes smell and feel great!
But the amount of chemicals and additives in the leading name brands of laundry detergent and fabric softener are worrying. I don't want to be wearing clothes all day every day with chemicals on them!
This recipe is an easy, natural solution to store-bought laundry products. 
*recipe makes up to 3 gallons of Fabric Softener*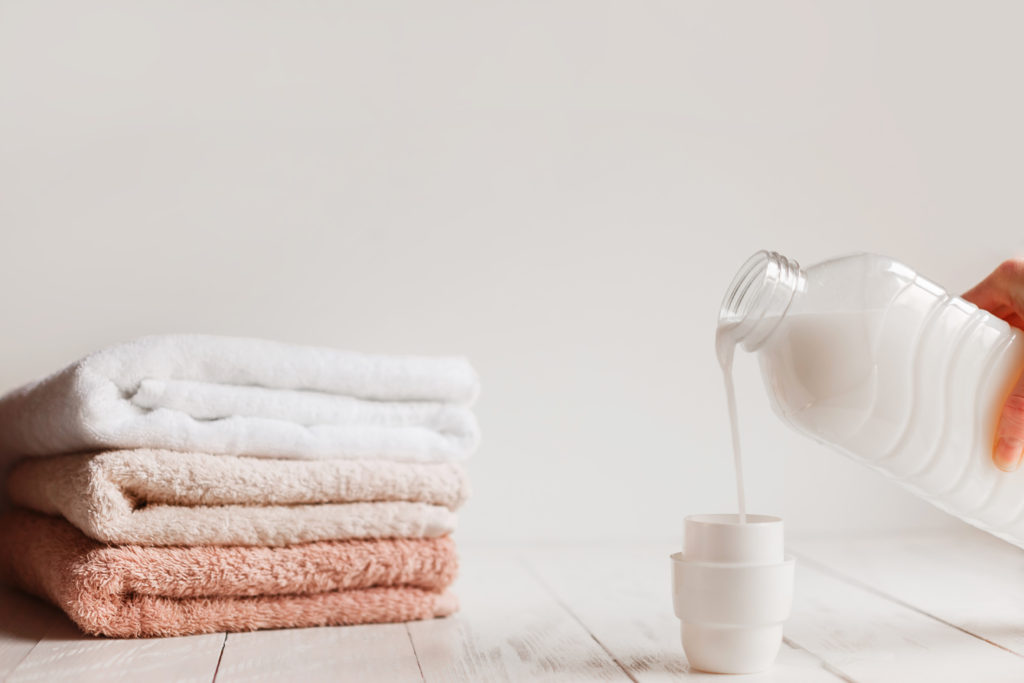 Method
In a large container, i.e. a bin with no cracks, add the conditioner and white vinegar. Mix. 
Add distilled water in increments until mixture reaches desired consistency. 
Pour in essential oil and stir. 
Tips
Store in bin or large, airtight container until needed for use. 
Use funnel or makeshift funnel to pour fabric softener into old bottle!
Looking for the best soap making supplies? Check out our website for melt and pour bases, molds, fragrance oils, butters, waxes, and more! 
Bulk Apothecary is the best supplier of all things soap making!
Bulk Apothecary makes no claims of "expert status" and the company will not be liable for any losses, injuries, or damages from the use of the information found on this website.
As with all products, users should test a small amount prior to normal extended use. If pregnant or suffering from illness, consult a doctor before use.