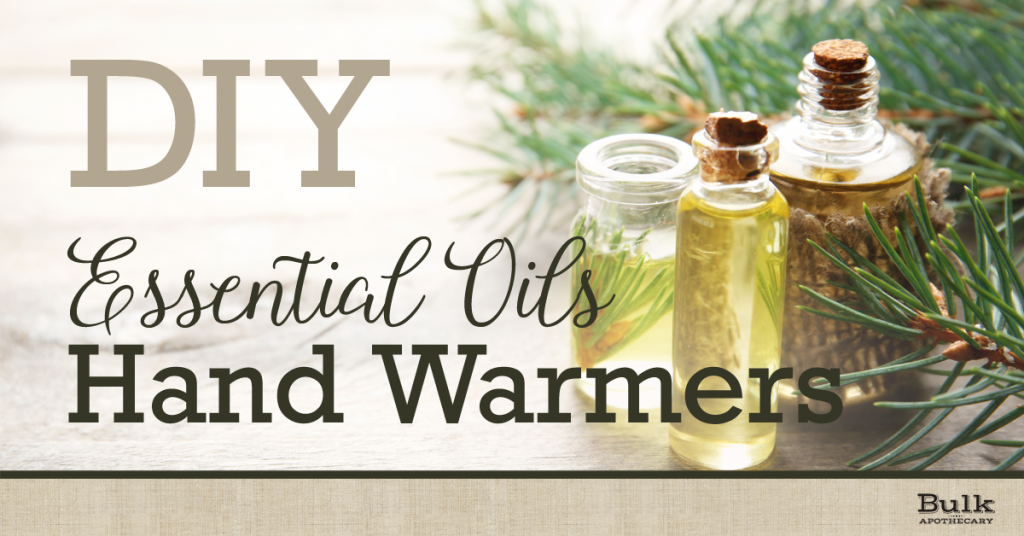 DIY Essential Oils Hand Warmers
Winter is coming meaning thick socks, long underwear, pants, jackets and coats. Keeping your feet, hands, face and head warm during those brutally cold days is key to staying comfortable. While gloves and mittens can warm up your hands to a certain extent, but can either get wet or lose heat. When your hands and feet get cold, it can seem impossible to shake the cold off and feel warm.
A fun, inexpensive and easy-to make gift are a set of hand warmers. Homemade hand warmers can be customized by style, fabric and essential oil scent. So, if you're looking for a fun, useful gift that will surely be a God-send to your recipients this winter, homemade hand warmers are for you. Below are instructions for making your essential oils hand warmers:
What You'll Need:
Fabric (cotton, fleece or flannel work best). If you use something other than cotton, it's recommended that you dampen it before heating it in the microwave.
Needle & Thread (sewing machine is helpful but not necessary)
Rice
Essential Oils (you can either make them seasonal and use pine or peppermint essential oil, or you can personalize it with the recipient's favorite fragrance.)
Directions:
These do it yourself hand warmers are quick and easy to make (even if you're a novice sewer). Plus, they are inexpensive.
The first steps of making the hand warmers involve some easy sewing. You can either sew by hand or use a sewing machine.
Cut the fabric into rectangles of 3" by 6". Take two pieces and sew the edges together, but leave a 1" opening on one of the sides. Sew the less desirable side facing inward on both halves of fabric.
In a small bowl, mix in two teaspoons of your desired essential oil to three tablespoons of dried rice.
Using a funnel, pour the rice and oil into the pouch via the 1" opening. After the pouch is full, sew the opening up. You can use special scissors to made creative edges.
Place the pouches in the microwave for 20 seconds to heat up. Be careful when taking them out as they could be hot. These hand warmers will keep your hands nice and toasty for approximately 15 minutes.
You can customize and personalize these hand warmers by cutting them into hearts and adding the recipient's first or last name initial to the front.
These pouches can also be used as feet warmers by warming them and inserting them into your shoes.
Essential oils make for great gifts all year round. At Bulk Apothecary, we have a wide range of essential oils for a variety of uses, such as in room diffusers, candles, soaps, lotions, and lip stick. There are too many to list here, so you can check out our blog for additional uses of our all-natural, pure and bulk essential oils (which by the way, make great, unique, special Christmas gifts). Contact us for any questions you may have about using essential oils or to make an essential oils purchase.