Halloween is a fun time of year, not only for the little ones but adults as well! Whether you still like to dress up, visit haunted houses or like to do DIY crafts for the season, I'd imagine most of us can agree that Halloween treats bring back some fun childhood memories.
With Halloween in mind, I wanted to share with you a simple beginner melt and pour recipe that is as exciting for adults as it is children. What better way to encourage the little ones to bathe than having a prize inside the bar of soap? The best part about this recipe is that it can be adapted to fit most any occasion – instead of spider rings for Halloween, why not a small toy dinosaur or a rubber duckie? The possibilities are endless!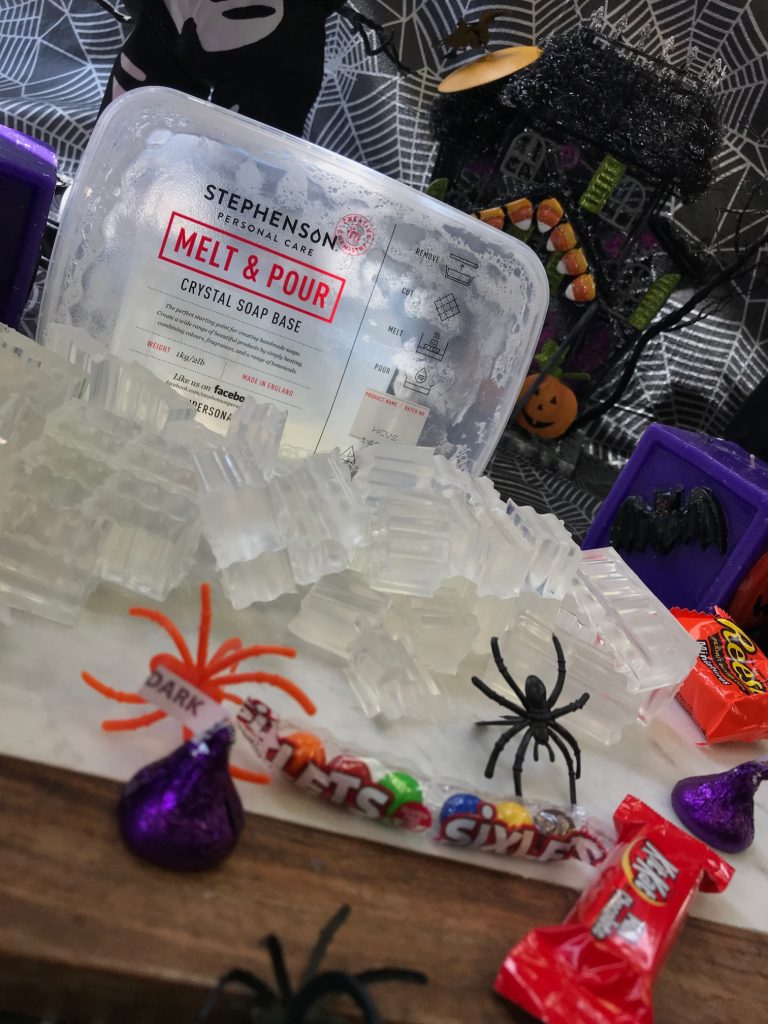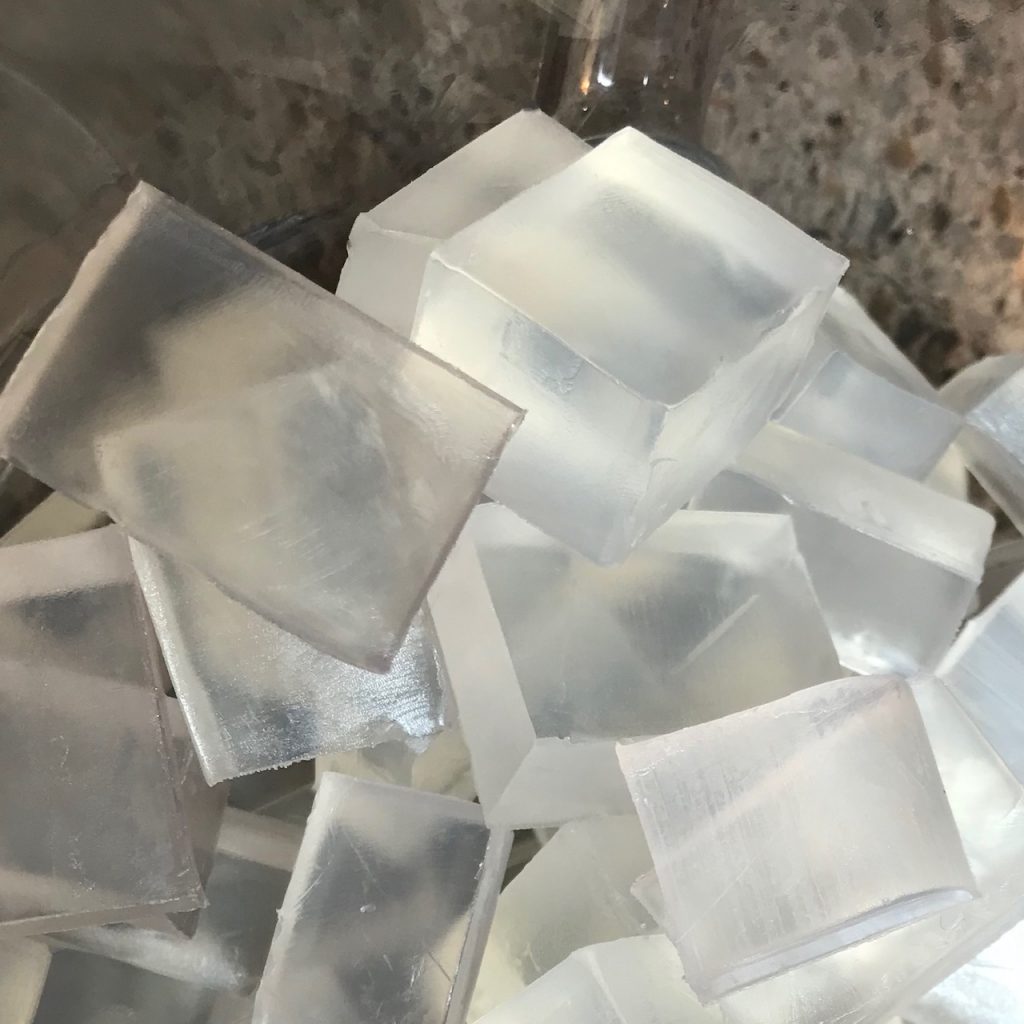 All About That Base
Stephenson's Ultra Clear HCVS Soap Base is one of my favorite melt and pour bases here at Bulk. Not only is it completely vegetable-derived, but its high clarity and transparency also allow for vivid designs with bright colors. This is also my soap base of choice when I am working with embeds. It has a high glycerin content, a great lather and leaves my skin feeling fantastic. It may feel a little greasy as you prepare the soap, but once melted and poured, it's amazing! My favorite feature about this soap is its transparency. I quite enjoy making clear glycerin bars so this is a definite go-to of mine.
Let's Get Started
Begin by opening the container of soap base. Pull away the sides of the Stephenson container to release the soap. Flip the container upside down and push the block of soap base out. Using a kitchen knife or soap cutter, dice the soap into small chunks.
Since Stephenson's soap comes in a convenient 2 lb. container, separate the cubed soap in half and place in separate microwave-safe containers. Add one small sliver of Perfect Orange color block to one container and a sliver of Ultramarine Violet color block in the other. Be careful because adding too much pigment will effect the transparency of your soap. Heat each container on bursts of 30-60 seconds at a time, stirring the soap in between. Use a thermometer and ensure the temperature ranges between 120°-140° F. The higher the temperature, the more likely your soap is to scorch or burn off the scent of the fragrance oil, so it is important not to work too hot.
Add 0.25 oz. of Candy Concotion fragrance oil between the purple and orange soap. This fragrance oil is true to its description – it smells like berries covered in sweet, sweet sugar. It is pleasant even to those who typically do not like fruity/candy scents. Some have even likened it to the scent of Sweet Tarts. What better scent for Halloween?
Unmolding
Once the soap is poured into each cavity, gently drop a spider ring (face down) into each bar. it may float up a little bit – that's ok! Spray with rubbing alcohol to eliminate bubbles and set aside for six hours to cool before unmolding.
Check out how cool these are! Have you made melt and pour soap with embeds and if so, what was your experience? Drop us a comment below or head on over to our Facebook page to share a photo of your Halloween creations!