Lavender & Rose Bath Tea
One of the hugest trends right now is bath tea. It's a great way to enjoy a floral, wonderfully relaxing bath without all of the unnatural elements of a bubble bath. 
For some luxurious self-care, follow this recipe and add in your own flair to make a beautiful, calming bath experience.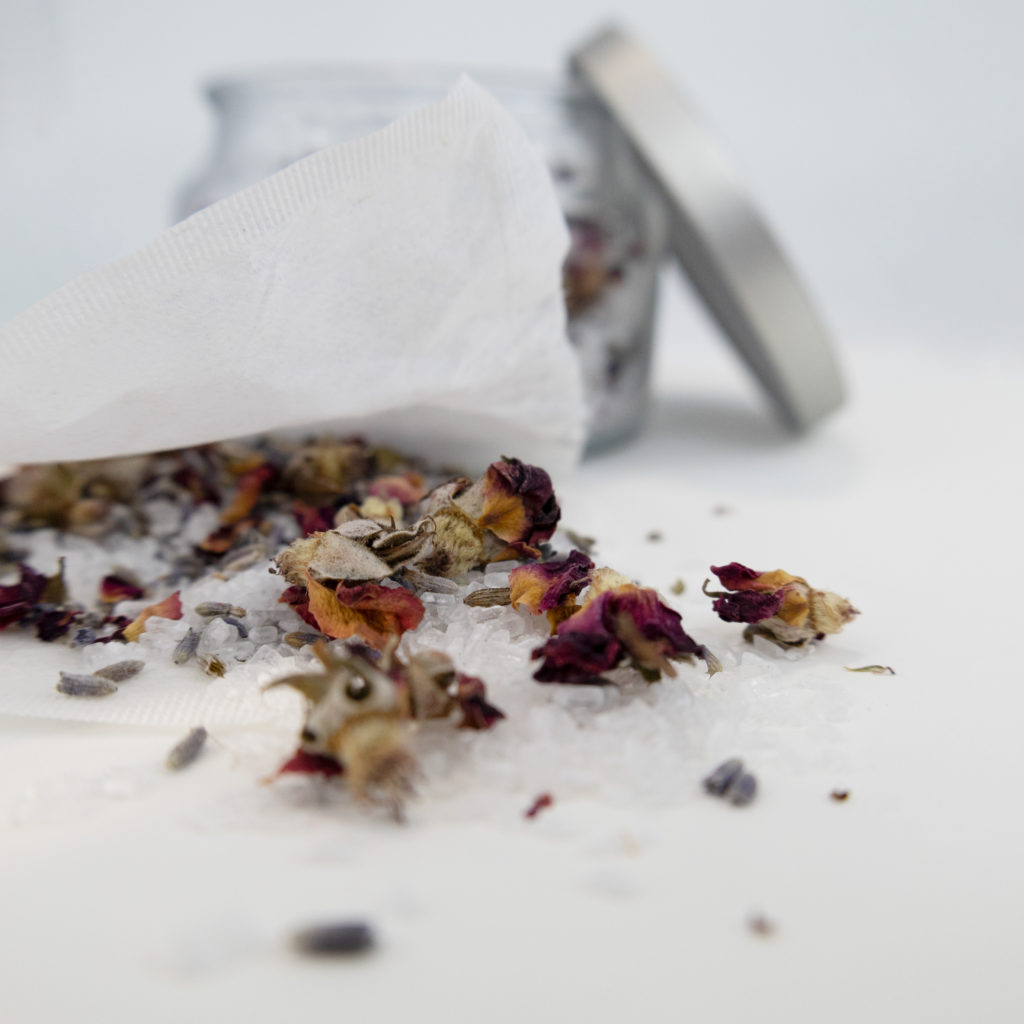 Instructions
In a medium-large size mixing bowl, combine the dry ingredients (baking soda, salt, rose, and lavender flowers). Carefully drop in the desired amount of essential oil and stir gently. Pour mixture into jar and seal. Label if desired. 
Use
With a measuring spoon or by the pouring method, fill a bag with the bath tea mixture in desired quantity. Run water and fill tub. When tub is sufficiently warm and filled, drop tea into bath still in its bag. 
When finished, remove bag and pour out contents into trash. Rinse bag and reuse as needed. 
Tips
Keeping the mixture in a bag prevents the flowers from going all over in the tub and enables an easy clean-up after. 
Customize your bath tea as you wish! Switch out the roses for jasmine and make a Lavender Jasmine Bath Tea. Get rid of the lavender and substitute it for rose for a Jasmine Rose tea. The possibilities are endless. 
Looking for the best soap making supplies? Check out our website for melt and pour bases, molds, fragrance oils, butters, waxes, and more! 
Bulk Apothecary is the best supplier of all things soap making!
Bulk Apothecary makes no claims of "expert status" and the company will not be liable for any losses, injuries, or damages from the use of the information found on this website.
As with all products, users should test a small amount prior to normal extended use. If pregnant or suffering from illness, consult a doctor before use.