Shave Soap Recipe– Hey Bulkers!
If you're starting to think about what to do for those special guys in your life for Father's Day, we've got a bunch of ideas!
This solid shaving soap is so simple to make. Using melt & pour shave base for a nice thick lather, it also packs the benefits of bentonite clay (which is known to be wonderful for the skin) and finishes with the earthy, manly fragrances of Bergamot and Cedarwood.
It's perfect for any guy who enjoys a good shave!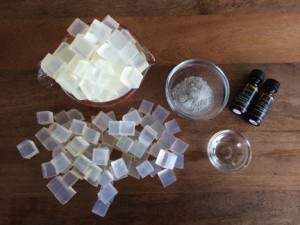 Ingredients: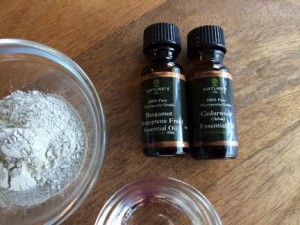 Directions:
These two fragrances smell fantastic together. Earthy with a hint of citrus! I like the citrus fragrance to be a little more prominent so I used more drops of the Bergamot than the Cedarwood- but you can mix these however you prefer!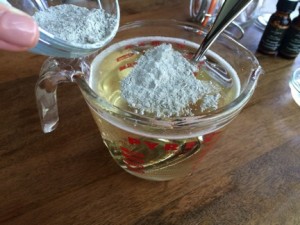 Begin by melting down the shaving soap base in a microwave-safe bowl or measuring cup using short intervals in the microwave. This works best if you cut the soap into evenly sized cubes so that melting occurs at the same pace.
Once melted, remove from the heat source and stir in the bentonite clay. Make sure to work out all of the little clumps with a fork or whisk.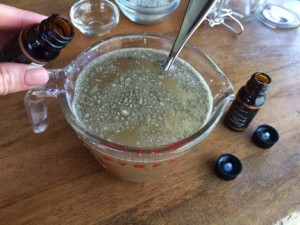 Add in the essential oils (a few drops of each) and the liquid glycerin and stir to combine.
Carefully pour the mixture into the mini heremes jars filling each ¾ of the way full.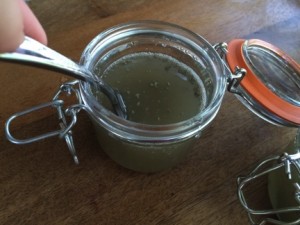 Stir again to be sure no clumps of clay have settled at the bottom of the jar and skim the remaining bits off the top with a spoon. You may not get every tiny piece out but that's okay- the clay will work into the lather as the brush swirls the surface when shaving.
Allow the soap to cool and harden completely before use. To use, wet a shaving brush and create circular motions on the surface of the soap until lather forms. Swirl the brush with the soap lather over the skin and shave.
Happy Father's Day!
ENJOY!
---
Let us know if you try out this recipe or any others from our blog!
Looking for the best soap making supplies? Check out our website for melt and pour bases, molds, fragrance oils, butters, waxes, and more!
Bulk Apothecary is the best supplier of all things soap making! 
Bulk Apothecary makes no claims of "expert status" and the company will not be liable for any losses, injuries, or damages from the use of the information found on this website.
As with all products, users should test a small amount prior to normal extended use. If pregnant or suffering from illness, consult a doctor before use.