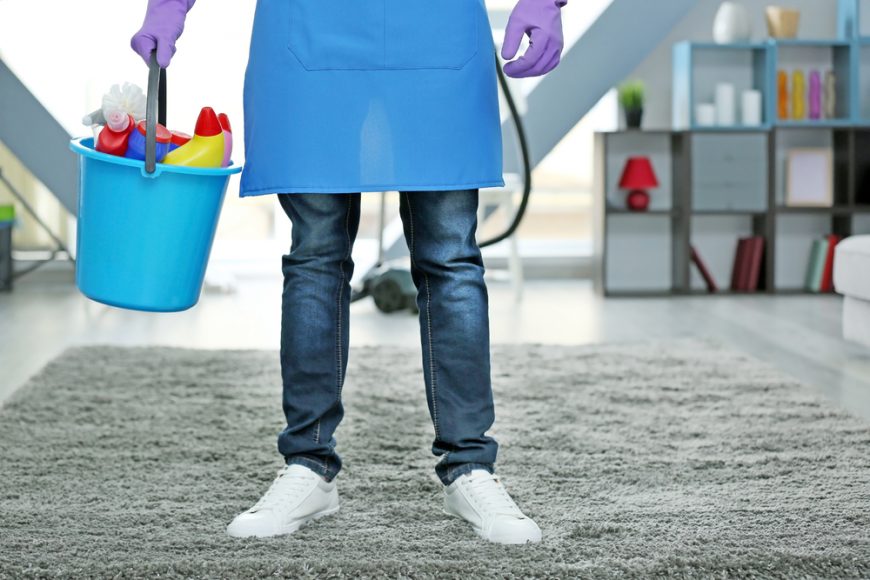 This always happens to me. I go to the grocery store, buy everything on my list (and several things that weren't on my list) and get home only to realize that I forgot to write down a few things on my list before going to the store, which means that I didn't buy them and, of course, they happen to be things that I need. Like toilet paper and toothpaste. Sigh.
Lately I've been forgetting about my floors. Most of my home is carpeted, which is an easy clean with the vacuum, but I do have a few areas that have wood and laminate flooring- which I neglect on a regular basis. It's not for lack of effort. I would absolutely clean them- if I could only remember to buy cleaning supplies to use on them! I have a Swiffer which is great for these surfaces, but I can't seem to remember to buy the Swiffer floor cleaner to use with my Swiffer!
So, I get home from the grocery store, walk across my wood floors, unpack my goods, turn around to see the dirt I've tracked across the wood floors while carrying in my bags, and kick myself for not remembering the floor cleaner. Again.
Does this happen to anyone else?
Enough is enough, so I've started making my own version of the floor cleaner, and you can too! It comes together quickly and smells fantastic- and my floor have never looked better!
DIY Swiffer Floor Cleaner
White Distilled Vinegar
Water
10 drops Tea Tree Essential Oil
10 drops Lemon Essential Oil
Mix together equal parts water and vinegar in a 16oz spray top bottle (you can pour the completed mixture into your swiffer later if you want to) leaving room at the top of the bottle and shake to combine. Add essential oils and shake thoroughly. Spray directly on your floor and follow with a mop or towel, or use with your swiffer. No need to rinse!
This recipe is a wonderful, all-natural solution that?s safe for kids and pets. The tea tree and lemon oils work hard to break down the dirt and kill the germs, while the vinegar is a natural cleaning agent. It?s a great way to forget the fuss of running out to pick up cleaning supplies and keep your home in tip top shape!