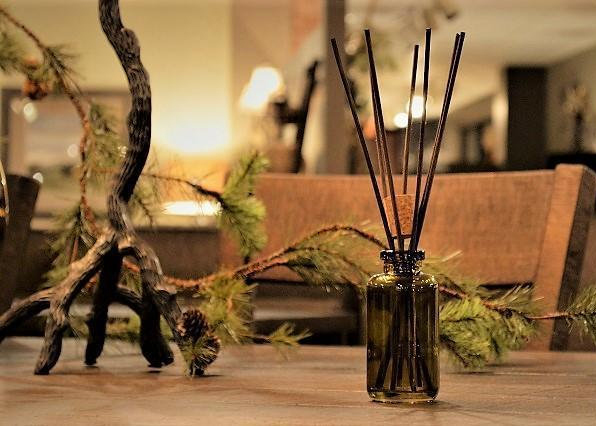 Lately, Bulk Apothecary has been getting quite a bit of inquiries about Reed Diffusers. These are great alternatives to chemically-based air fresheners and can be custom made to your aroma preferences. They are inexpensive, and it's easy to make small amounts every time you need some more. With spring coming up, you can have these on-hand so that you have a wonderful, fresh-smelling home when it comes time to open up those windows. Here is a very simple, chemical-free recipe.
Materials:
Directions: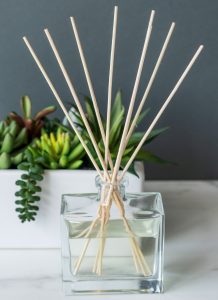 Pour 1/4 cup

mineral oil

into a measuring cup or glass bowl. Add 2-3 Tablespoons of vodka (non-flavored). Mix well. The

mineral oil

and vodka won't easily mix, so it is important to stir to thin the combination.

Add

essential oil

with the pipette dropper. You can use any essential oil you like. Tip: During the spring, find a floral scent like

Lavender Essential Oil

. You can even mix a few different oils.
This is the creative part. Regardless, you will need to mix a base of 25% essential oil to the 75% mineral oil/vodka mixture. You can adjust based on how much scent you want, but try to stay around 25% essential oil. Mix well. Once fully mixed, just pour into your diffuser bottle* and put 4-6 reeds into the top. You can flip the reeds every few days for maximum aroma.
**A perfect diffuser bottle will be glass with a wide base and small opening. You do not want to pour the mixture into a container with a wide opening because too much of the scent will evaporate.
If you have any reed diffuser combinations please comment below and you could be highlighted on our social media.