If you're tired of those annoying fly-aways and frizz that make your otherwise cute outfit dull, here are 10 ways to stop fall frizzy hair. We compiled a ton of tips that will help give you healthy, shiny, soft hair.
1. Coconut Oil or Olive Oil
Coconut oil is great for hydrating your hair. Olive oil also does the job if coconut oil is not available or you simply want an alternative.
Directions:
Wash your hair as you normally would.
Towel dry your hair for 5-6 minutes.
Take off the towel and brush it using a fine tooth comb. Afterwards apply some of the coconut oil to the comb (or your fingers) and comb through the hair. Comb all the way to the ends of your hair. Reapply the oil to the comb as often as you need.
2. Apple Cider Vinegar Rinse
The acidity found in apple cider vinegar, gives your hair a healthy shine and it combats frizz.
Directions:
Shampoo your hair as you normally would.
After you rinse out the shampoo, mix two tablespoon of apple cider vinegar with a little water in a cup.
Pour the mixture over your hair, making sure it washes all of your hair. Leave the mixture in your hair for 10 minutes before rinsing it out using cool water.
3. Avocado and Olive Oil Mask
Avocado and olive oil both have superior hydrating properties, which can do wonders for dry, frizzy hair.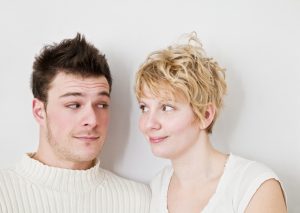 Directions:
Finely mash up the avocado. Add the olive oil to the mashed avocado.
Shampoo your hair like normal.
After rinsing out the shampoo, apply the avocado and olive oil mixture to your hair. Leave the mixture in for 30 minutes, then thoroughly wash out. To eliminate the avocado smell, you can wash your hair using your regular conditioner.
4. Hot Olive Oil Massage
Olive oil contains many vitamins your hair needs, making it an excellent base for hair masks and other hair treatments.
Directions:
Warm up some olive oil and apply it gently onto your hair thoroughly. Let it sit for 30 minutes before shampooing and conditioning your hair.
NOTE: Diluted apple cider vinegar works as a great olive oil substitute.
5. Beer Shampoo
If you're looking for a way to get rid of that leftover, stale beer, here's an idea: use it to hydrate your hair. Beer is a great option for restoring moisture in your hair. It also has nutrients, minerals, vitamins, amino acids and antioxidants that your hair needs.
 Directions:
Coat your hair with the beer and allow it to sit for a few minutes before rinsing it out with cold water.
You can also combine the beer to your shampoo and conditioner and lather your hair. Use a wide tooth comb and brush your hair with the mixture still in it. Leave the mix in your hair for a couple minutes before rinsing it out with cold water.
6. Banana Hair Conditioner
Bananas are packed with natural oils, potassium, vitamins and carbohydrates. These ingredients reduce split ends and strengthens the hair.
Directions:
Use a fork to thoroughly mash up one banana. Make sure there are no lumps. Mix ¼ cup of yogurt to the mashed banana. Add two tablespoons of honey and olive oil.
Apply the conditioner to your hair, making sure it gets down to the scalp. Cover your hair with a disposable shower cap and leave the conditioner in for 30 minutes.
Rinse the conditioner out completely and then shampoo and condition as usual.
7. Carbonated Water Rinse
Carbonated water is surprisingly a great hair hydrator. The water inside carbonated water has low pH levels which is an effective frizz fighter.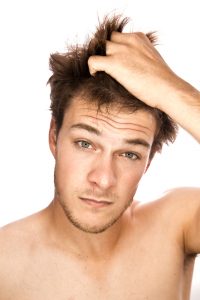 Directions:
All you do is simply rinse your hair with the carbonated water after you shampoo your hair with your regular product.
Tips For Drying Your Hair
The way you dry your hair can be just as important in locking in your hair's moisture as the shampoo you use. Here are some hair drying tips that won't sap away your hair's moisture:
Sleep in a silk scarf. Believe it or not something as small as the cotton of your pillow case can suck away vital moisture from your hair. Keep the moisture in overnight by wrapping your head in a silk scarf.
Don't brush dry hair. Brush your hair before it is completely dry to avoid stress and breakage.
Comb dry hair with wet fingers. When you're out and about and need a quick comb through, try using your fingers and water.
---
Let us know if you loved this post on 10 Ways to Stop Fall Frizzy Hair or any others from our blog!
Looking for the best essential oils? Check out our website for the best essential oils and organic essential oils for crafting, soap making, candle making, and more! 
Bulk Apothecary makes no claims of "expert status" and the company will not be liable for any losses, injuries, or damages from the use of the information found on this website.
As with all products, users should test a small amount prior to normal extended use. If pregnant or suffering from illness, consult a doctor before use.