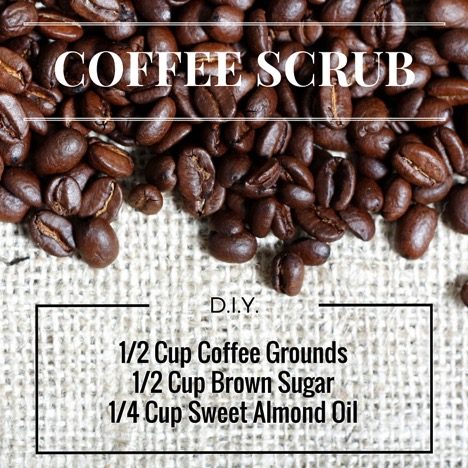 Coffee.
Mmmmmm.
SO many of us can't get enough of it. We drink it. We cook with it. We bake with it. We scent our homes with it. We rub it all over our bodies….
Wait- what?!
Yep, you read that right. Coffee scrubs are everywhere! I'm sure you've seen a picture or two floating around of someone with coffee grounds all over their face. It's a thing. And it's a GOOD thing!
Coffee is known to diminish the appearance of cellulite by tightening and toning the look of the skin. It works wonders to exfoliate dead skin cells away and leaves skin feeling soft and smooth. It's a great antioxidant and has anti-inflammatory properties- all good news for your skin. And it smells pretty heavenly as well.
There are several coffee scrubs popping up for purchase, but making your own couldn't be easier! You only need a few ingredients and a few minutes.
Ingredients:
1/2 cup Coffee Grounds
1/2 cup Brown Sugar
1/4 Sweet Almond Oil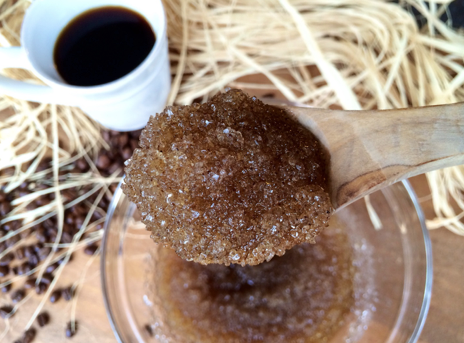 Here's How:
In a bowl, combine ½ cup coffee grounds and ½ cup brown sugar. To the mixture, add in ¼ cup sweet almond oil and mix well. Gently massage over clean damp skin (its easiest in the shower!) and rinse. Apply your favorite moisturizer post-shower and repeat as needed.
ENJOY!
Coffee Scrub Recipe