Renewing Skin Serum– So, I'm SURE everyone's heard of Argan Oil. It's packed into just about every hair product on the market nowadays (and for good reason). Just as coconut oil made a name for itself by being a cure-all for just about everything- Argan Oil just may be the new super oil on the block.
Containing numerous benefits (from hair to skin to anti-aging) and boasting a 100 percent organic source of vitamin E and essential fatty acids, it's a miracle ingredient that not only protects and nourishes the skin but can REVERSE environmental damage, wrinkles, and premature aging. Say what?!
It's excellent for dry, sensitive skin and acts as a natural anti-inflammatory (both internally and externally). It's also hailed as the "it" product for preventing and diminishing stretch marks. It's safe to say that I'll be adding this to just about every beauty product in my regimen.
Maybe I'll just bathe in it?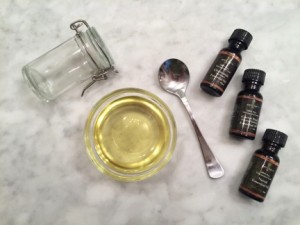 This recipe is for a serum that can be used in place of, or in addition to your daily moisturizer. Along with the benefits of argan oil, carrot seed oil is high in carotenes which can enhance the appearance of aging skin by stimulating cell growth and removing toxins. Chamomile essential oil soothes skin irritations and neroli essential oil diminishes the appearance of scars and acne spots. When used daily, your skin will be looking amazing in no time!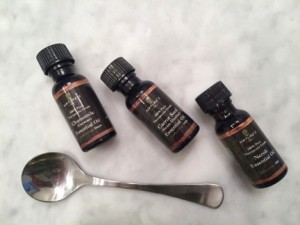 Here's what you'll need:
1/4 cup Argan Oil
15-20 drops Carrot Seed Oil
20 drops Chamomile Essential Oil
15 drops Neroli Essential Oil
Mini Heremes Jar (container of your choosing)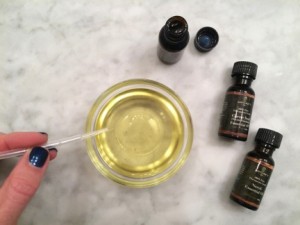 Using a pipette, add each essential oil by drops. The carrot seed oil can be adjusted as some people may need to work up to the full amount.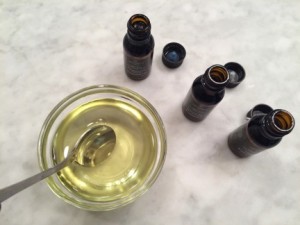 Stir the oils together to be sure the blend is even. If you're storing this on your countertop or near sunlight, use a dark amber-colored bottle. If you only have a clear bottle, be sure to store it under your sink away from light to preserve the essential oils in the mixture.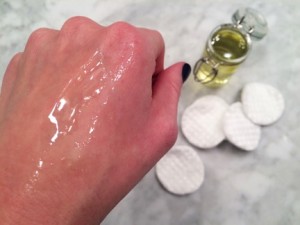 To use:
Massage a small amount (5-10 drops or so) over the face and neck daily.
---
Let us know if you make this recipe or any others from our blog!
Looking for the best essential oils? Check out our website for the best essential oils and organic essential oils for crafting, soap making, candle making, and more! 
Bulk Apothecary makes no claims of "expert status" and the company will not be liable for any losses, injuries, or damages from the use of the information found on this website.
As with all products, users should test a small amount prior to normal extended use. If pregnant or suffering from illness, consult a doctor before use.