Easiest Facial Toner Ever!
Toners can be super expensive nowadays. The skin care revolution has been growing and growing and so have the prices. 
Learning how to make your own skin care products like this one can save you money. Plus, you get to know exactly what is in your product as well as the quality of the ingredients.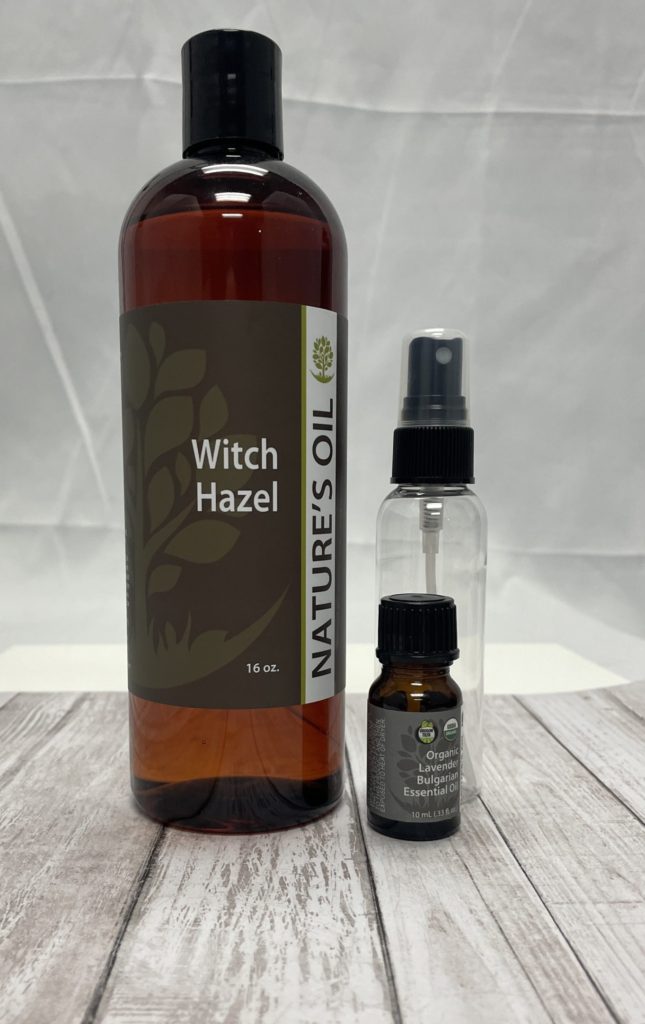 What You'll Need
-16 oz of Witch Hazel 
-0.5 ml Organic Lavender Essential Oil
-clean, empty spray bottle of any size
Method
Carefully pour the liquid witch hazel into the spray bottle. Use a funnel if needed. 
Add 15-20 drops of the lavender oil. The amount you add depends on how much you like the smell of witch hazel. If you'd like to mask it, add more. 
Replace the nozzle and cap of the spray bottle and shake. 
Recommended Uses
-Toner: Witch hazel is a great toner for acne. If you have oily skin and need something to break down the oils witch hazel is a great option. And adding lavender oil replaces the acne inducing oil with good, soothing oils. 
-Soothing: Great to spray on painful blemishes, bruises, and bug bites. 
-Dark spots: combined with adding salicylic acid to your skin care routine, witch hazel can reduce the appearance of dark spots on the skin. 
Tip: Combine with a moisturizing agent to avoid dryness!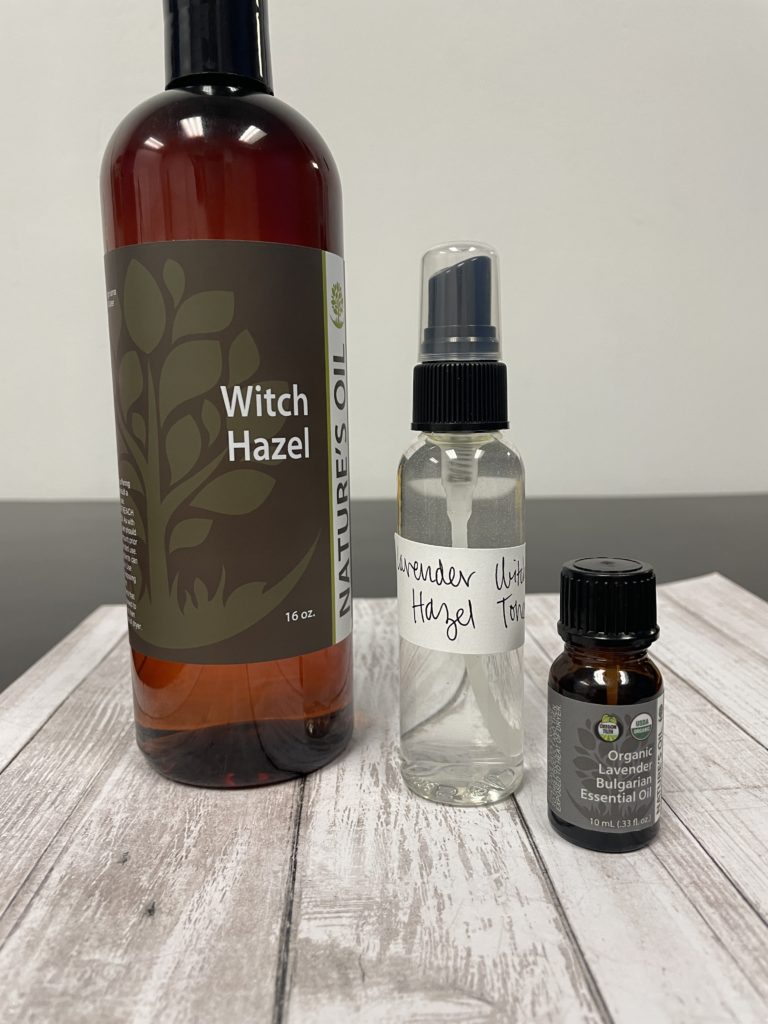 Looking for the best soap making supplies? Check out our website for melt and pour bases, molds, fragrance oils, butters, waxes, and more! 
Bulk Apothecary is the best supplier of all things soap making!
Bulk Apothecary makes no claims of "expert status" and the company will not be liable for any losses, injuries, or damages from the use of the information found on this website.
As with all products, users should test a small amount prior to normal extended use. If pregnant or suffering from illness, consult a doctor before use.