Whipped Pina Colada Body Butter Recipe
We are obsessed with the Whipped Body Butter trend we're seeing everywhere right now. You all are SO creative and we love being inspired. So we made our own, Whipped Pina Colada Body Butter, perfect for summer! 
Seriously, we've been testing it for the past month and LOVE it.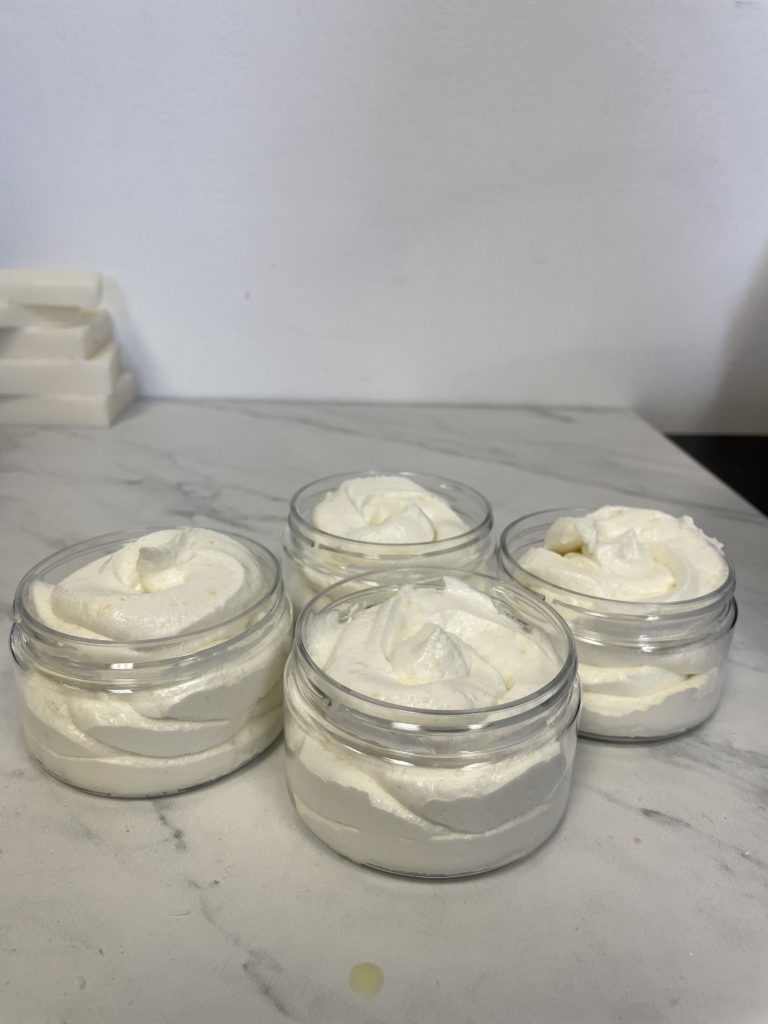 Instructions
Add 1/2 cup mango butter (you could use cocoa butter instead for a bit firmer butter) and coconut oil to a measuring cup or microwave safe bowl. Melt. 
Place in fridge and allow to set. 
Add 1 cup of mango butter to a large bowl and mix with the hand mixer until it is a whipped, fluffy consistency. 
Next, remove the mango butter + coconut oil mix from the fridge. Add apricot kernel oil to the coconut oil/mango butter mixture and then add slowly to mango butter whip. Whip in intermittently as you add the this butter mix. 
When it is an even, whipped consistency, add fragrance oil of choice (we used Pineapple Slices), and whip again until fully incorporated. 
Add Arrowroot Powder and again, whip until fully incorporated. This ingredient will prevent the whipped body butter from being too oily or leaving residue on your skin. It will instead absorb much better into your skin this way! 
Now, you have your whipped, pina colada scented body butter, all complete! You can use a spatula to put it in a jar or you can add it to a frosting bag and pipe it in a really pretty way. 
Enjoy! 
Let us know if you try out this recipe or any others from our blog!
Looking for the best soap making supplies? Check out our website for melt and pour bases, molds, fragrance oils, butters, waxes, and more!
Bulk Apothecary is the best supplier of all things soap making!
Bulk Apothecary makes no claims of "expert status" and the company will not be liable for any losses, injuries, or damages from the use of the information found on this website.
As with all products, users should test a small amount prior to normal extended use. If pregnant or suffering from illness, consult a doctor before use.