DIY Shaving Soap Kit for Men
We make a lot of recipes for the ladies so now it's the men's turn! 
Whether you're looking for a good shaving soap yourself, to give a great gift, or to try something new for your store, we've got you covered. 
Try out this new melt and pour shaving soap recipe and make a little kit, too!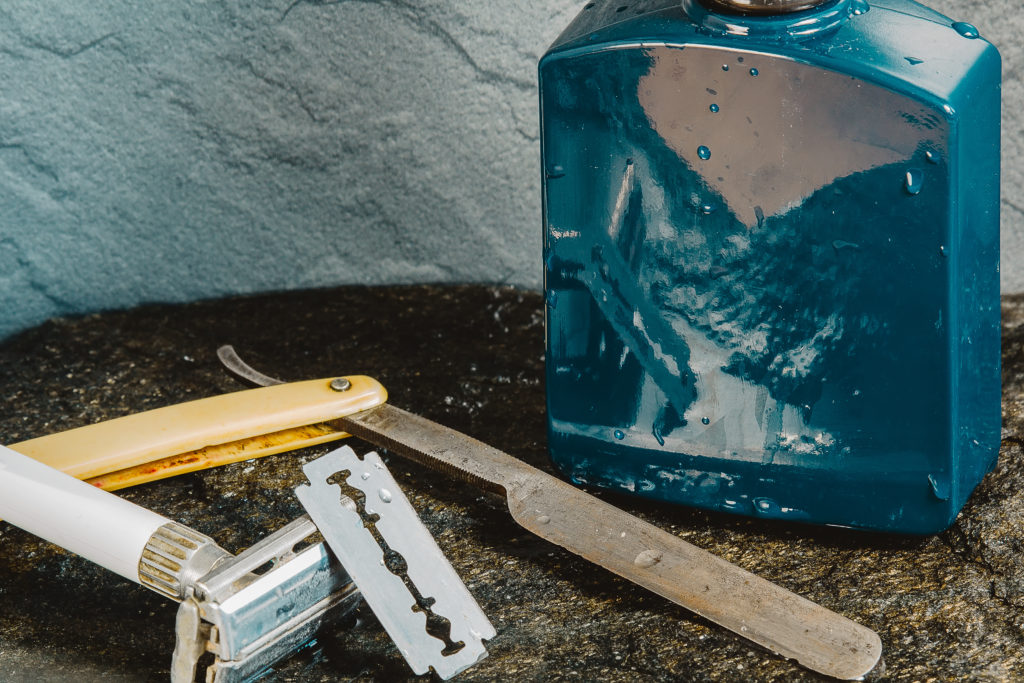 Make It
First, cut the melt and pour soap base into smaller, more manageable chunks using a soap cutter or knife. 
Next, put these chunks into a microwave or heat safe bowl. Melt the chunks until the mixture is smooth using either the microwave or double broiler method. 
While the soap base is melting, add your clay to a small bowl or cup and spray rubbing oil in until it is wet. Once the soap base is fully melted, add the clay slowly and stir with a spatula until entirely combined. If there are floating chunks, which in this recipe didn't really happen for me, spray the surface with rubbing alcohol to help it dissipate. 
Add fragrance or essential oil of choice and stir. We used our skin safe Cedar Leather and it smells SO good. But if you want your shaving soap to be all natural, feel free to use an essential oil or all-natural fragrance such as our Cedarwood essential oil. 
Pour mixture, once fully combined, into silicone molds or, if wanting to make it look a little nicer, mini Heremes jars.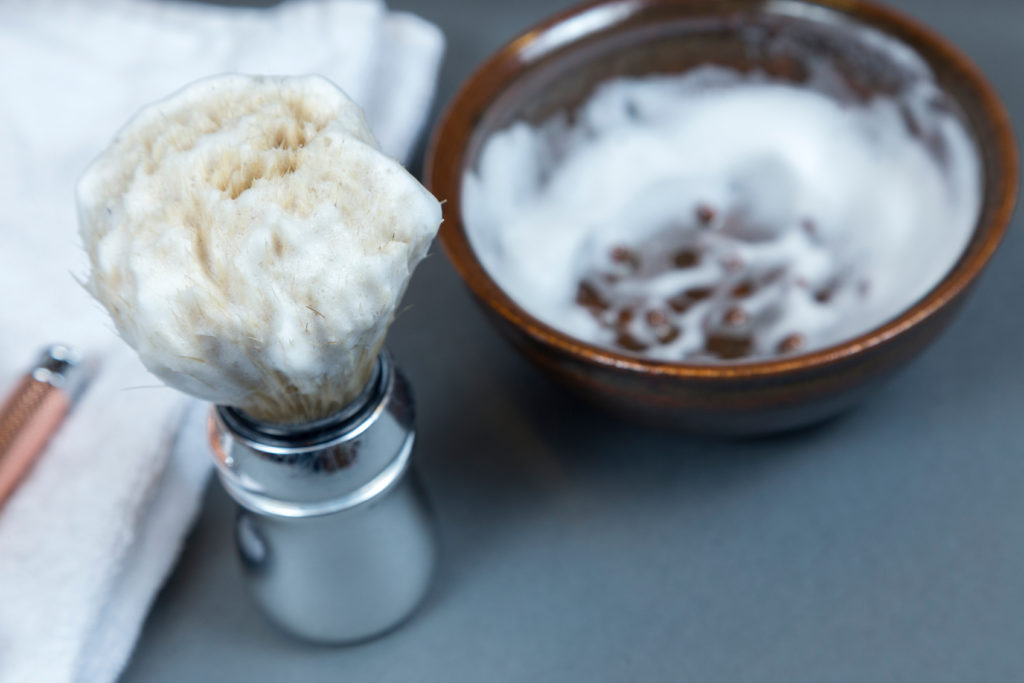 Use
Then, we added a shaving brush and soap lift to complete the look!
We strongly recommend to have a soap lift or leave the jar open to dry as you want to let the shaving soap fully dry in between uses. 
Get brush wet and move in circular motions around the surface of the soap bar/jar to use. It should foam up and make a luxurious shaving cream! 
Let us know if you try out this recipe or any others from our blog!
Looking for the best soap making supplies? Check out our website for melt and pour bases, molds, fragrance oils, butters, waxes, and more! 
Bulk Apothecary is the best supplier of all things soap making! 
Bulk Apothecary makes no claims of "expert status" and the company will not be liable for any losses, injuries, or damages from the use of the information found on this website.
As with all products, users should test a small amount prior to normal extended use. If pregnant or suffering from illness, consult a doctor before use.