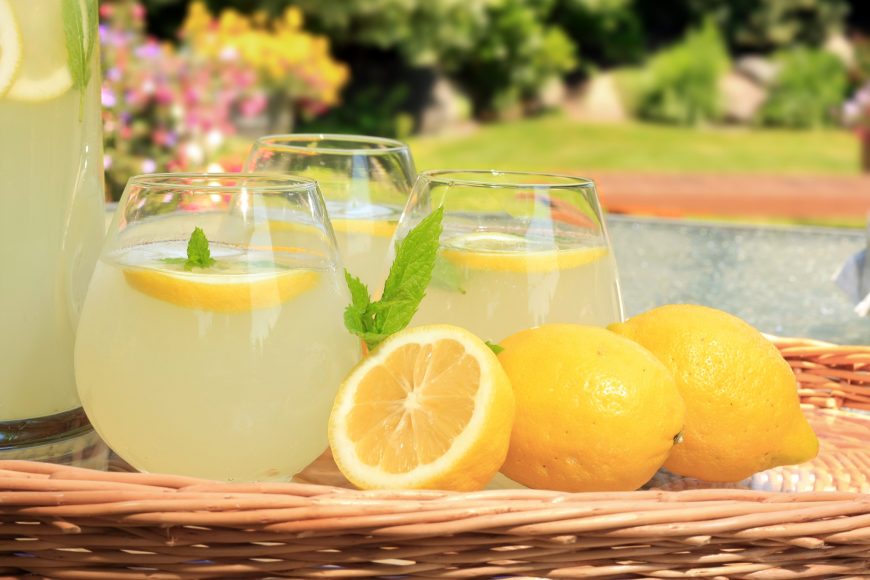 Who doesn't love lemonade? It's the quintessential summer drink, so naturally, a summer lip balm that tastes like lemonade is sure to be a crowd-pleaser with kids and adults alike!
This simple recipe combines rich, nourishing ingredients that will hydrate your lips leaving them soft and supple, and a sweet flavor that will leave you craving a tall glass of lemonade!
It's easy to make and perfect to toss in your summer clutch for glossy lips all season long! And if you love it, feel free to adjust the recipe to fill a few extra lip balm jars!
Lemonade Lip Balm
Combine coconut oil, beeswax, shea butter and cocoa butter in a glass bowl. Melt using a double boiler or similar set-up. Remove the melted mixture from the heat and stir in the flavor oil starting with a few drops and increasing the amount until you reach the intensity of flavor you desire (to test the flavor, rub a small drop of the mixture on your lip). Carefully transfer the mixture into small lip balm jars or tubes. Allow to cool completely prior to use.
Enjoy your refreshing lemonade lip balm and create more exciting recipes with our wide range of lip balm and chapstick ingredients.