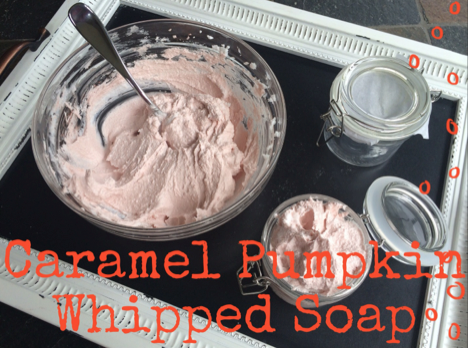 Here's a yummy fall recipe for you to whip up (get it? Haha). This whipped soap feels so luxurious as you massage it over your skin and it smells absolutely delicious. Like, you may be tempted to get a spoon and dig in, kind of delicious.
It's pretty yummy.
I love creating whipped soaps because they come together in minutes and still allow you to add in skin-benefiting ingredients that will make washing your hands (and body if you take it in the shower) a total treat. You can add color to the mixture and package it in a cute little jar for the perfect addition to your bathroom.
Grab your supplies and make some for yourself!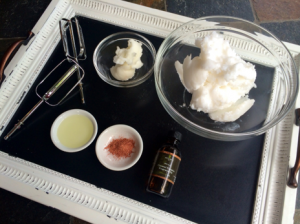 You'll Need: 
1 1/4 cups Foaming Bath Butter
2 TBS Coconut Oil
1 TBS Sweet Almond Oil
3 tsp Caramel Pumpkin Fragrance Oil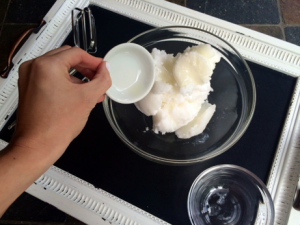 Make sure you start this recipe by using a bowel large enough to accommodate a hand mixer without throwing bits of the soap everywhere (yep, speaking from experience here). Add the coconut oil and sweet almond oil to the bath butter base.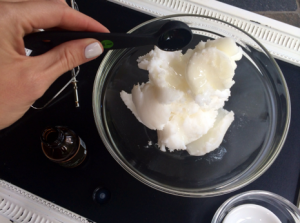 Add in the fragrance oil. You need a decent amount of fragrance when using this soap base as it has a strong soapy scent. I used 3 teaspoons. You can adjust this to suit your preferences. You can always mix it up and add more if you decide the soapy smell is still apparent later on.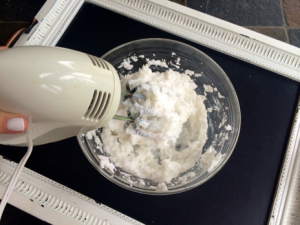 Using an electric hand mixer, or stand mixer, beat the ingredients together until light and fluffy. You need to use an electric mixer with this base because it fluffs as its mixed and doing it by hand won't yield the same result.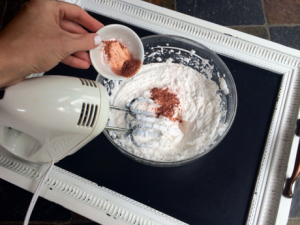 Now it's time for some color. Start with a little, mix it all up, and then add more and repeat if you want the color to be deeper. I love the copper mica powder because it has the prettiest sparkly finish!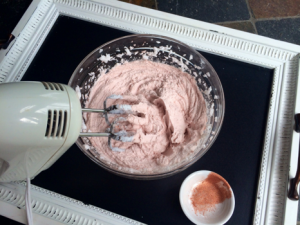 Make sure to scrape the sides of the bowl and thoroughly mix the color into the soap to be sure you don't have any uncolored spots throughout the mixture.
When you're all finished, scoop the soap into lidded containers and sit next to your sink or shower. Use as you would regularly hand soap- scoop out a small amount and massage into your skin (the whipped soap will create a soapy lather just like regular soap). Rinse off with warm water and dry.
Enjoy!