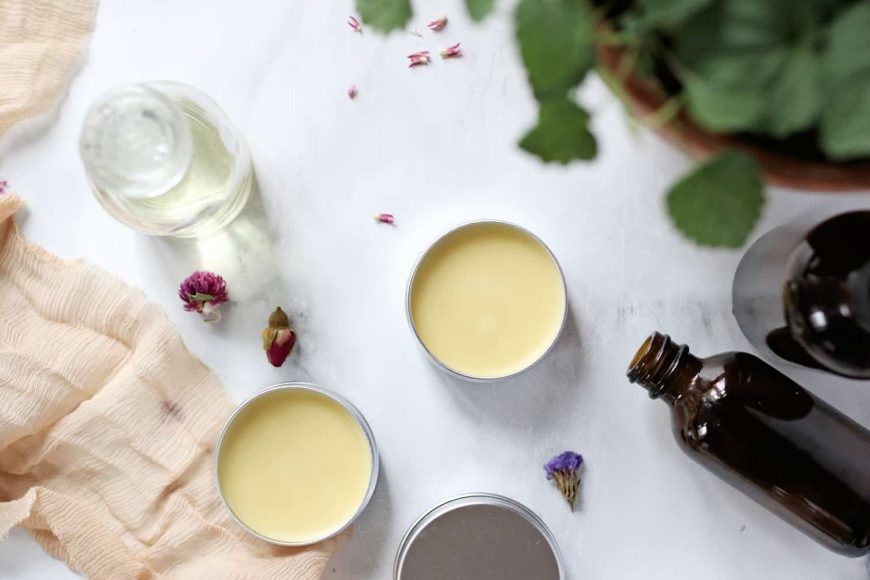 Ever have one of those traveling dilemmas? You know, after that long flight you FINALLY make it to the hotel, desperately ready to settle in and freshen up only to discover that a bottle of something has exploded alllllllll over your clothes inside your suitcase. Ugh. It's happened to us all. Be it shampoo, lotion, perfume. It's no fun to open up your luggage to find your entire trips worth of stuff covered in a big icky mess.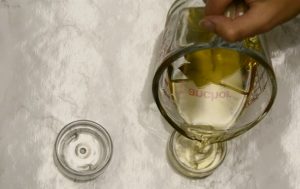 After experiencing a travel product explosion you'd think a person would learn their lesson and pack smarter, yet the memory of previous experiences somehow escapes me every time I'm packing for somewhere new. I shove all of my favorite full size bottles (because let's be honest, there's no way I could ever fit all of my stuff into a carry-on size bag, which means I can pack full size products if I want to because my luggage will be checked for sure) and roll the dice as to whether or not everything in my bag will look the same when I open it after my flight. And of course, every now and then I open my suitcase to find a mess. It's my own fault, I know.
My struggle is that many of my favorite products don't seem to be travel friendly and I'm too busy (lazy) to transfer a little of each product into a more travel appropriate container. A major culprit for suitcase spills? My perfume. I don't have travel size bottles and the full size bottles are impossible to open and pour into separate containers. So I just toss the entire bottle in my bag a hope for the best. And let me tell you, a few small spritzes of a scent may be delightful, but clothing drenched in that same scent is awful. Like, so strong strangers walk very far away from you kind of awful.
No one wants that.
Enter: solid perfume. What?! That's right. Forget the liquid, forget the easily breakable or leaky bottle, and replace it with the same signature scent you're known for in a solid, travel friendly form. Perfect! And even better? It's a breeze to make yourself with only 3 ingredients. Which works out pretty well for a person as busy (lazy) as I sometimes am. Forget the anxiety of opening your luggage not knowing if everything arrived safely and travel with confidence.
What you'll need: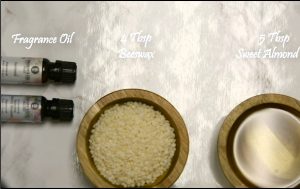 This process is incredibly simple. Easy-peasy simple. Using a double boiler, or a glass bowl sitting over a saucepan filled with about an inch of water, melt together the beeswax and the coconut or almond oil (whichever one you've decided to use). One the mixture is completely melted, remove from heat and stir in the fragrance oil. You can make this more or less intense depending on how much fragrance oil you use. My suggestion is to start with less and add more until you've reached your desired scent (remember- you can always add to, but you can't take away!). Carefully pour your scented mixture into the containers you've decided to use. I LOVE the look of the lip balm tins, but the application is so simple from a lip balm tube- so either is a great option! Allow the mixture to cool and set completely in the containers until firm and apply by rubbing directly onto your skin.
Is this not the best idea ever!
In the words of Martha Stewart, It's a good thing.