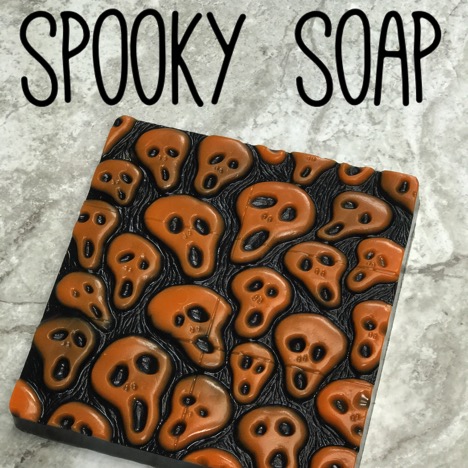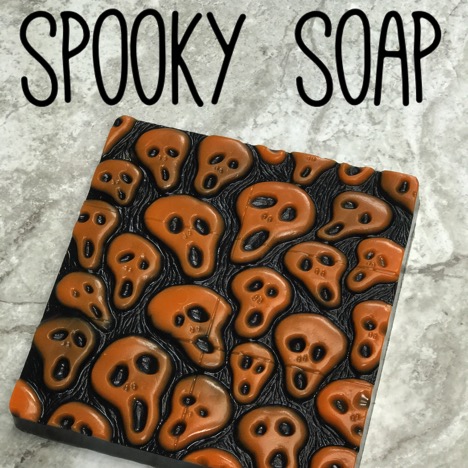 Halloween is coming! This is a fun project to kick off the spooky season. If you have never layered melt and pour soap, this would be a fantastic first experience. I used orange and black for this soap, but you may use any color variation you'd like.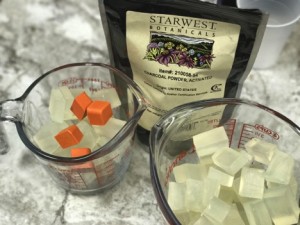 Here's what you'll need:
2 lbs. SFIC Aloe Vera Melt and Pour Soap Base
0.5 oz. Candy Concoction Fragrance Oil
Pipette Droppers
1 Perfect Orange Melt and Pour Soap Color Block
1 tsp. Activated Charcoal Powder or 1 Black Oxide Melt and Pour Soap Color Block
Small plastic cups
Glass measuring cups
Isopropyl Alcohol
Small spray bottle
Cutting board
Knife
Spoon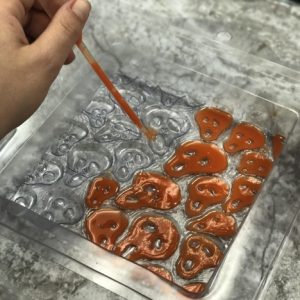 When working with smaller quantities of soap, I prefer to cut the 1 lb. blocks into quarters so I can better measure how much I will need. This particular tray holds 1.5 lbs. of soap, so I set aside the excess ½ lb. for a future project.
Cut the orange color block into quarters and toss it into the smaller portion of soap base. Microwave the orange soap base on 30-45 second increments until liquified.
After this is done, microwave the black soap in the same manner. If you opt to use the black color block instead of activated charcoal powder, cut the black color block into quarters and microwave it with the rest of the soap base. If you are using activated charcoal powder (this was my choice as I already had some on hand) mix 1 tsp. In a small amount of isopropyl alcohol and mix until dissolved. Add the black mixture to your soap base once melted and mix thoroughly. Add the 0.5 oz. bottle of Candy Concoction fragrance oil to the black soap, stir thoroughly and set aside. I am not going to scent the orange soap since it takes up such a small portion of the tray.
Using a pipette dropper and a steady hand, begin filling the ghost face cavities with orange soap. It may seem a bit tedious, but the end result is worth the effort!
After all the orange is poured into the cavities, give the surface a quick spray with alcohol to eliminate bubbles.
Take the black soap base and slowly pour it into the remainder of the mold. Spray the top with alcohol and let the soap sit for at least six hours before unmolding.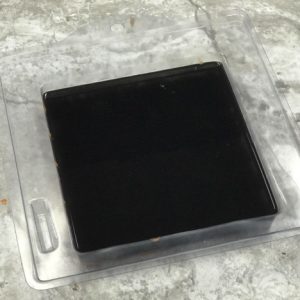 To unmold the soap, begin by pulling the sides away from the soap. You should be able to see a growing air pocket forming as it releases. Once you've done this, turn the mold upside down and slowly push the soap out. If you're having a hard time, you can always carefully run warm water over the top of the mold to help release the soap.
After unmolding, use a soap cutter to cut along the scored lines. This tray makes six spooky bars. Enjoy!