DIY Coco Soy Wax Melts - It's Gifting Season!
One of the easiest things to create with wax are wax melts. We absolutely love our new Coconut Soy Wax and want to show you how simple it can be to make your own DIY Coco Soy Wax Melts for gifting or enjoying!
But first, since it's new to us and possibly to you, let's go over why Coconut Soy Wax is so special. 
About Coco Soy Wax
Coco Soy wax is a cleaner, smoother option for wax. It burns cleanly and creates a candle or melt with little to no frosting, unlike regular soy wax. Coco Soy wax also holds aroma better than traditional soy wax, making it possible to use a little less fragrance oil per lb. of wax. This is great for economic purposes and for achieving that cleaner burn. It's 100% natural and even biodegradable. Sustainability is key! 
Let's Make Some Coco Soy Wax Melts!
Wax melts are my favorite gift to give around the holidays. Almost everyone has a wax warmer (+ they're not expensive if they don't) and it is so easy to personalize these to whoever you want to give them to as a gift. Friends, family, coworkers, and teachers; wax melts are truly a crowd pleaser.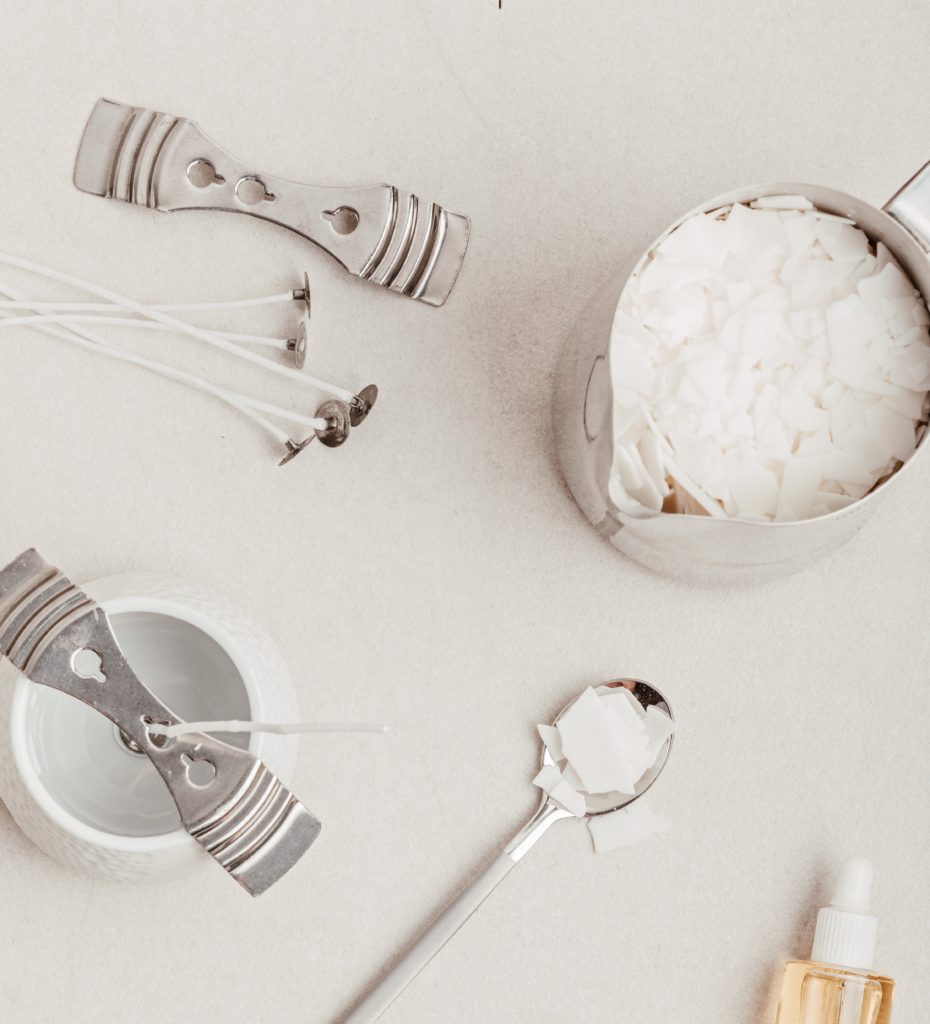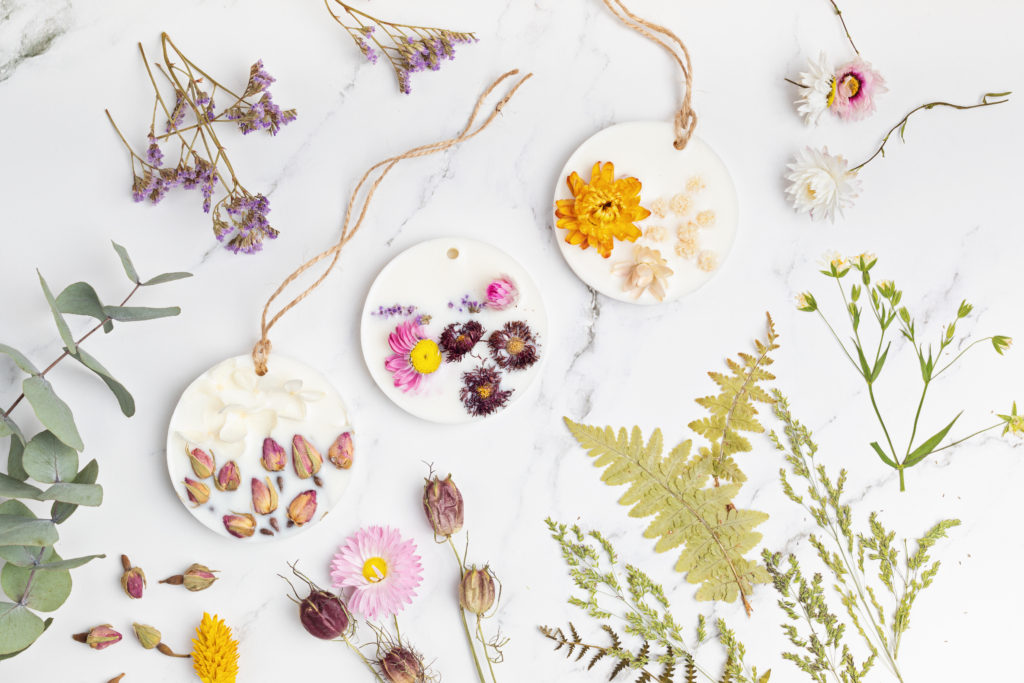 What to Do
Pour the coconut soy wax into your heat safe bowl or cup. 
If using the double boiler method, add water to a pot until ¾ of the way full and bring to a boil, then reduce heat. Place your bowl or cup in the pot and stir over the heat of the water until wax is fully melted. Do your best not to spill any of the wax into the pot of water. Remove from heat. 
If microwaving, simply place the microwave safe measuring cup or bowl in the microwave and heat for two minutes, then in 30 second increments, until wax is fully melted. Remove from the microwave. 
Add two tablespoons of fragrance oil to the melted wax. You can add up to between 6-10% fragrance oil based on the amount of wax you melted. So, for example, if you used 1 lb. of coconut soy wax, you can use up to 1 fluid oz. of fragrance oil as 6% would be about 0.96 oz. of fragrance. 
Stir for at least one full minute to incorporate the fragrance into the wax properly. Allow to cool for about one minute as well to allow the wax to get to proper pouring temperature (if you have a thermometer it should be between 120 and 165 degrees Fahrenheit). 
Pour carefully into your silicone molds and allow to set for up to 24 hours. They should be fine to remove after 2-4 hours but, to be safe, we like to allow 24. Carefully de-mold. 
Finish! 
We added them to cute little confectionary bags, also from Michael's, but you could also place them in a box or jar with themed paper or ribbons to gift them. If they're just for you, the best way to store them is in a jar and also in a cool, dry place to prevent them from losing efficacy in the sun. 
We hope you loved our Coco Soy Wax Melt recipe! If you try it, feel free to tag us @bulkapothecary on Instagram or @BApothecary on Facebook. We would love to see! 
Let us know if you try out this recipe or any others from our blog!
Looking for the best candle making supplies? Check out our website for candle wax, molds, wicks, fragrance oils, jars, and more! 
Bulk Apothecary is the best supplier of all things candle making!
Bulk Apothecary makes no claims of "expert status" and the company will not be liable for any losses, injuries, or damages from the use of the information found on this website.
As with all products, users should test a small amount prior to normal extended use. If pregnant or suffering from illness, consult a doctor before use.