Who doesn't love Lucky Charms? Wasn't it every kid's favorite cereal growing up (or still today, as an adult….just me?).
This sugar scrub will definitely feed your fix. It smells JUST like a big bowl filled with those colorful marshmallows! Yum!
With a bright cheerful color and a few ingredients that will leave your skin oh-so-soft, this recipe is for sure a winner!
For kids AND adults! 🙂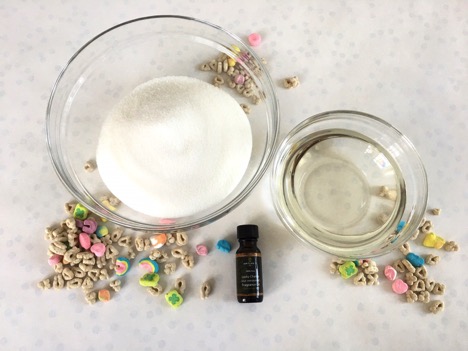 You'll need:
2 cups Sugar
1 cup Unscented Sugar/Salt Scrub Oil Base
Mica Powder or Liquid Soap Color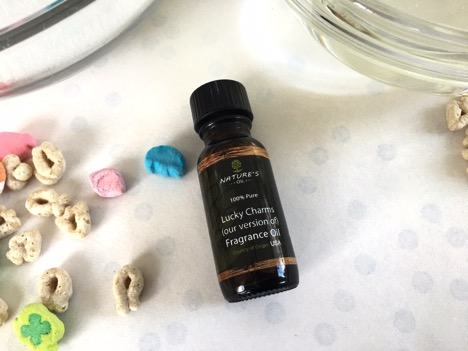 Try it! It's sure to be a big hit with the kids!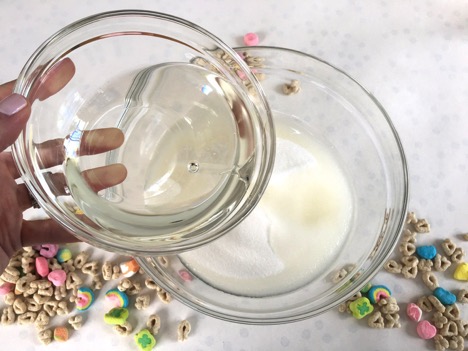 In a large bowl, combine the sugar and oil base.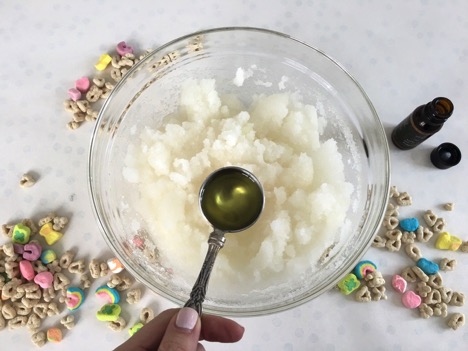 Stir in the fragrance oil. I used 1 tablespoon but you can adjust this amount to suit your desired scent preference.
Stir it all up! Make sure every bit of the dry sugar has been saturated with the oil base to ensure a smooth, even scrub.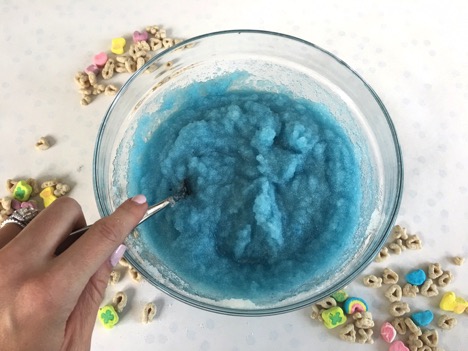 Now for the color. I made my scrub bright blue, which I love!! It matches the little blue marshmallows perfectly! You can use any color you'd like for your scrub, so get creative!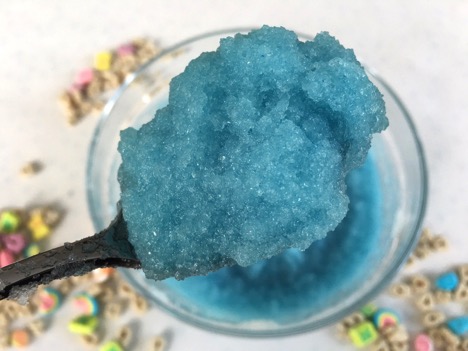 It kind of looks like a snow cone, right? 🙂
So pretty!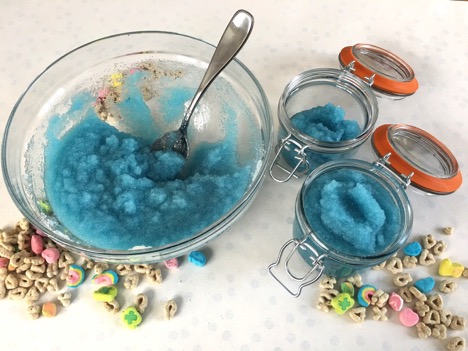 Scoop the mixture into lidded jars for storage and enjoy!
To finish the look I added brown kraft labels to the top of each jar. You can do this as well, or finish your jars in your own creative way!
ENJOY!
Lucky Charms Sugar Scrub Recipe